The Toronto Raptors is a Toronto-based Canadian professional basketball team. As a member of the league's Eastern Conference Atlantic Division, the Raptors play in the National Basketball Association (NBA). They usually play their home games at Scotiabank Arena, which they share with the National Hockey League (NHL) Toronto Maple Leafs. Due to the COVID-19 pandemic, they are currently using Amalie Arena in Tampa, Florida, as their home.
When was the team created?
As part of the NBA's expansion into Canada and the Vancouver Grizzlies, the team was created in 1995. The Raptors have been the only Canadian-based team in the league since the 2001–02 season, when the Grizzlies moved from Vancouver to Memphis, Tennessee.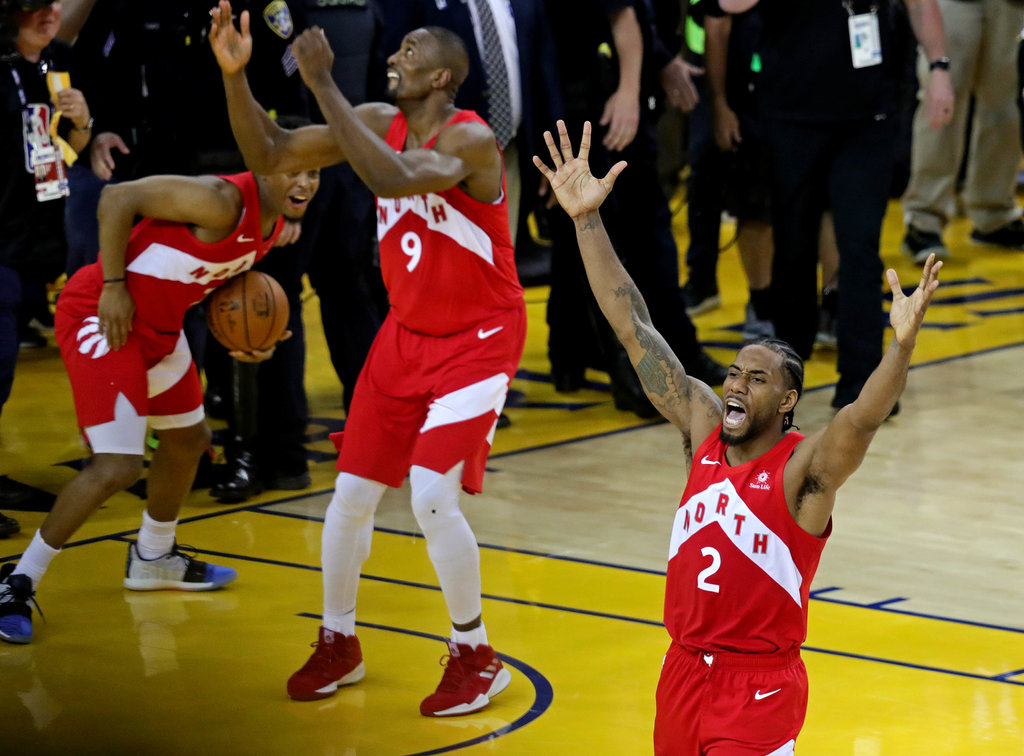 As with most expansion franchises, the Raptors struggled in their early years. But the franchise set league-attendance records after Vince Carter's acquisition via a draft-day trade in 1998 and 2000, 2001, and 2002 the NBA playoffs. Carter was instrumental in guiding the team to their first victory in 2001 in the playoff series. There they advanced to the Eastern Conference's semifinals. They struggled to make many strides during the 2002–03 and 2003–04 seasons. And Carter was traded to the New Jersey Nets in 2004. 
What are the achievements of the team?
In 2013, Masai Ujiri succeeded Colangelo and helped herald a new growth period. It was led by DeMar DeRozan and Kyle Lowry, a backcourt pair. The next year, the Raptors returned to the playoffs. Since then, they were a regular playoff team in every year of the tenure of Ujiri. The team also won five division titles under Ujiri and posted their most successful regular season in 2018.
However, the team's inability to reach the NBA Finals prompted Ujiri to fire head coach Dwane Casey. They carried out DeRozan's high-profile trade for Kawhi Leonard and Danny Green later that summer as well as acquiring Marc Gasol before the trade deadline. The Raptors captured their first Eastern Conference title in the 2019 playoffs. Certainly, they advanced to their first NBA finals, where their first NBA championship was won. 
What about the background?
The Toronto Huskies hosted the New York Knickerbockers at Toronto's Maple Leaf Gardens on November 1, 1946, in the first game in NBA history. After the initial season of 1946–47, however, the Huskies folded. Until the 1970s, when the Buffalo Braves played a total of 16 regular-season games at Maple Leaf Gardens from 1971 to 1975, Toronto had not hosted another NBA game.
Professional Basketball Franchise (Canada) Inc. (PBF) officially applied on April 23, 1993, for a team based in Toronto, one of three parties seeking franchise rights. Maple Leaf Garden Ltd., MLSE's predecessor and Maple Leaf Gardens' owners, were also running. Later that year, along with the bid contenders, the NBA Expansion Committee toured different current and proposed stadium locations. The committee recommended conditionally granting the franchise to PBF on September 30, 1993.