Star Wars Squadrons has been introduced, and it has an optional VR mode that allows players to use VR headsets to play. Here's how you can play VR Star Wars Squadrons. 
When was it published?
On October 2, 2020, Star Wars Squadrons was published. The latest combat flight simulator game, developed by Motive Studios and EA, comes with a single-player story campaign that enables users to suit up as both the Imperial pilot and the New Republic fighter. However, the video game also has a two-multipayer game feature that allows players to play with their friends to take on the finest Starfighters of the galaxy.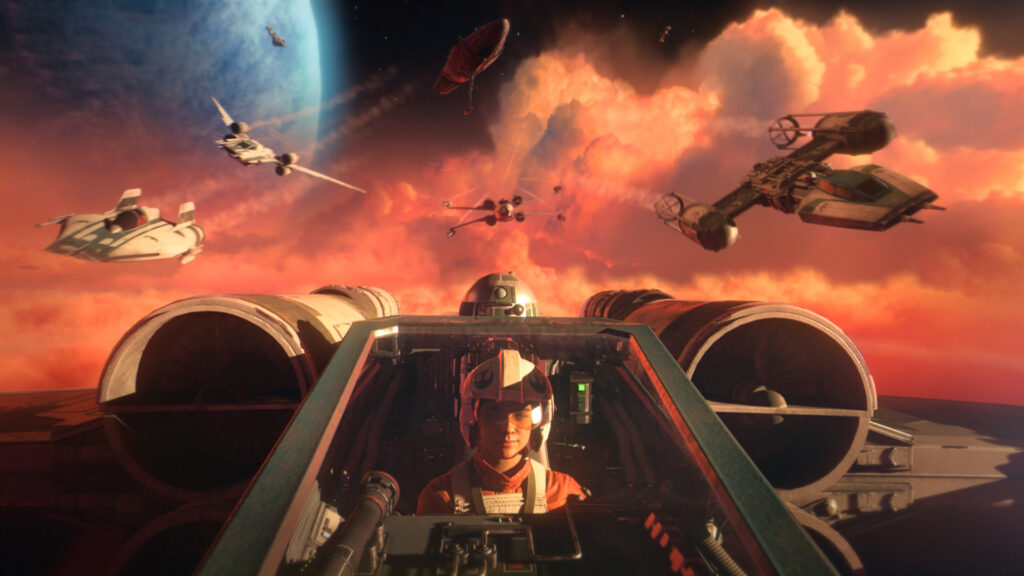 How to Play VR Squadrons in Star Wars?
VR has optional support for the newly released Star Wars Squadrons game. You will, however, have to launch the VR headset programme to allow VR in Star Wars Squadrons, such as the Oculus desktop application or SteamVR. This will enable you to link to VR support for the game and follow the steps below as soon as you have launched the application. 
Launch the game Star Wars Squadrons and then go to the 'Settings' option in-game. You can find the 'Toggle VR' option there. You will be able to move the game to your VR headset through the Toggle VR option.
It is also recommended that you reach your headset's confirmation dialogue within a limited period of time. This will stop the game from returning to your display again. 
Tips
for playing safe and balanced VR 
• Clear some space– You sometimes can't see the world  your body is physically in when you're in VR. Clear a perimeter so that you do not inadvertently injure yourself or damage something around you when playing. 
• Take breaks – VR is immersive, and while playing, it is easy to lose track of time. To give your eyes an opportunity to reset and your adrenaline levels to relax, take a 10-15 minute break every hour. In order to alert you, you should set a timer on your phone and set it to vibrate, so you hear the alarm going off. 
• Queasy feeling? It is difficult to adapt to VR, and it can cause certain individuals to motion sickness. If you feel sick, don't try to control it. Instead, take a short rest.
• Having vision difficulty? If you have vision issues, using a VR headset can be hard. It might also disclose issues that you didn't know you were having. We suggest you visit an eye doctor to have your vision tested if you're having trouble concentrating.