Google has always been strict about its apps and policies. Its scrutiny over many apps and closing them few weeks after it is not new. This time Google is going to chop its support from a shopping app.
Google Shopping Page
The shopping page started in 2019, and after June, tech giant Google is planning to remove all support and shut it down. The company has asked all the clients to work till June. After that, the shopping express would close down to focus on search, web, and other Google platforms.
"Within the next few weeks, we will no longer be supporting the Shopping app. All of the functionality the app offered users is available on the Shopping tab. We'll continue building features within the Shopping tab and other Google surfaces, including the Google app, that makes it easy for people to discover and shop for the products they love," Google said in a comment to the newspaper.
This version of the shopping application will display the error message to tell the users about its discontinuation. And there will be no update.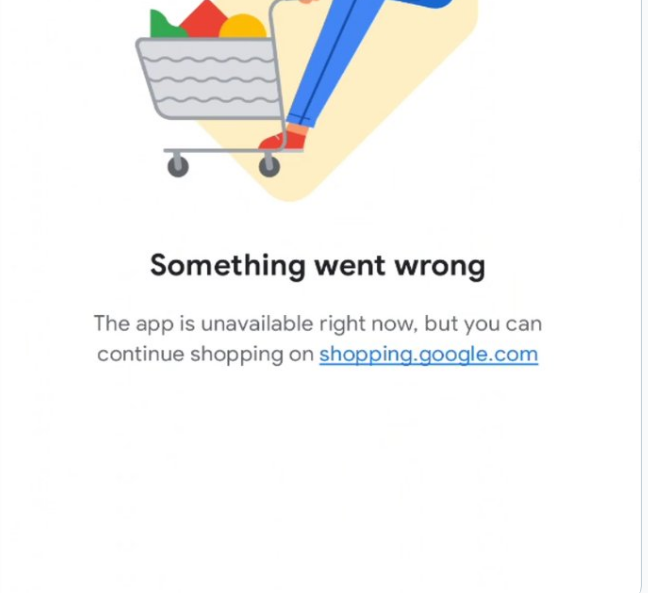 "The app is unavailable right now, but you can continue shop on shopping.google.com."
The web experience and android shop are nearly the same with slight differences. Web-version has a search bar in the bottom bar, and everything is the same. The web version of the application is made using Flutter.
Google does not offer a separate application. It is inbuilt in the search bar users can search items and then click on the shop button to view different products. This way, Google saves some engineering resources.
How many applications are killed by Google?
There is a complete listing of items that Google has destroyed, quoting some reasons. These apps include Google Reader, Hangouts, and many more. A website dedicated to things Google has abruptly shut down in the KilledbyGoogle, popularly known as Google Graveyard.