Ford recently unveiled an electric F-150 lightning electric car that users can drive for 300 miles on a single charge is priced under $40,000. Ford cars are the most popular in the US market. And today, Ford offers a distinctive F-150 Lightning truck with a fully electric design. And the main version of the car supports 230 miles and comes at $ 39,974. In contrast, the highest version of the car comes at $ 50,000 and supports parts 300 miles per hour.
The design of the F-150 Lightning truck is based on a distinctive "SuperCrew" cabin with 4 doors, as in the gas-powered version, which comes for $36,650.
Ford confirms that the price of the F-150 Lightning rises with the increase in the features provided by the company. And the electric version combines some of the advantages of the version that supports working with gas with some advantages of the hybrid version.
Also, the exterior design of the F-150 Lightning is no different from the other versions. Except that the electric version comes with a new grille with a lighting strip.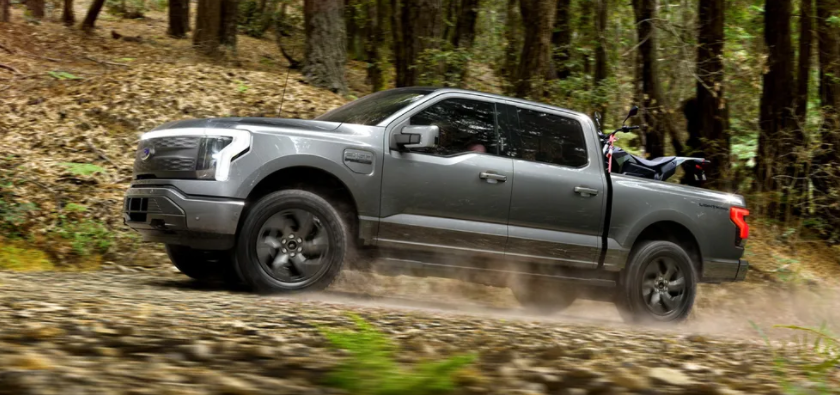 F-150 Lightning Electric Car Features
Ford also emphasizes the advantage of the large interior space inside the F-150 Lightning truck. Jim Farley, CEO of Ford, also stressed that the car would be a source of attraction for many users.
The F-150 Lightning truck features two battery configurations. The first one is the flagship version coming with a battery that supports a 230-mile mileage. At the same time, some expect the F-150 Lightning to be more energy-efficient off-road and towing.
It will also show all the chargers available via the FordPass phone application. As it supports charging through the 150kW pads with fast charging technology. With this technology, owners can charge the car for 10 minutes to get a range of 54 miles.
The car's front trunk comes with a large area that can accommodate two-hand luggage with a space of up to 400 liters. In addition, it features a waterproof design and comes with a drain that supports the user in the cleaning process smoothly.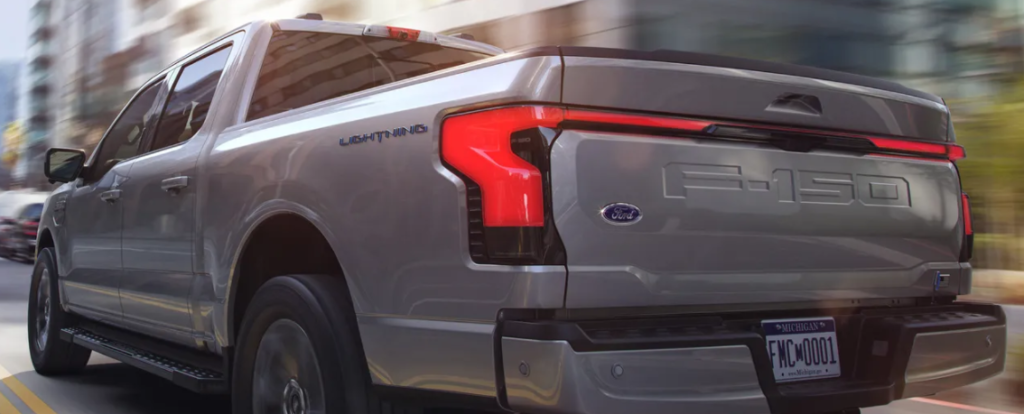 The F-150 Lightning also comes with a set of ports and sockets to support the user. And the console in the center includes a foldable workspace that accommodates a laptop.
The car also includes a 15.5-inch portrait screen that supports touch, but it does not come in the dashboard, as some buttons and some ports surround the screen, and the screen works with the new Ford Sync 4A information system that was first introduced in the Mustang Mach-E.
The car also supports wireless connectivity with Apple CarPlay and Android Auto. At the same time, the driver's screen comes in 12 inches to provide more information to the user about the energy consumed in the car.
The F-150 Lightning also comes with an intelligent hands-free driving assistant known as "BlueCruise."