A piece of news is coming from a reliable source that Xiaomi is preparing to launch the Redmi Note 10 Ultra phone. In the past leaks, we have already spotted the handset in video leaks that helped us have a glance at the specifications and price of the phone before the official announcement and release.
The leaks indicate that the Redmi Note 10 Ultra comes with a 6.53-inch AMOLED screen and houses a Dimensity 1100 processor. In addition, the phone's battery capacity, which comes with 5000 mAh, and the phone supports 33W fast charging technology.
The leaks also confirm that the Redmi Note 10 Ultra will be launching in the market during the coming period with three models. The main model of the phone is characterized by a random memory of 6 GB and a storage capacity of 128 GB. While the second model comes with a random memory of  8 GB and a storage capacity of 128 GB Byte, the highest model comes with 8 GB of RAM and 256 GB of storage. However, users can increase the storage capacity by inserting a compatible memory card in the available slot.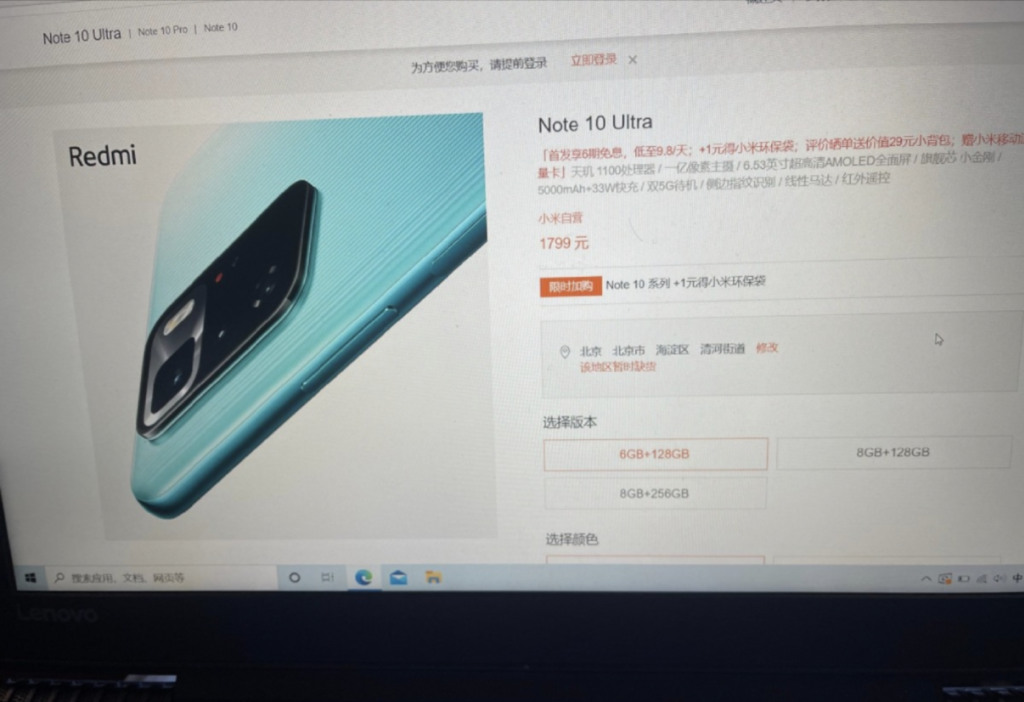 Redmi Note 10 Ultra Price and Availability
The main version of the phone will be available at $280 in the Chinese market, and the price of the phone is also expected to rise somewhat outside the Chinese market. In addition, it was mentioned that the Redmi Note 10 Ultra phone was spotted in a blue poster on the Weibo platform in preparation for the upcoming official announcement, which is scheduled for May 26th.
Stay tuned with us to know more details about the smartphone. You can follow us on Twitter and like our page on Facebook to get every update instantly on your timeline. Furthermore, you can also subscribe to our newsletter to enjoy the latest news every morning with a cup of tea/coffee.