The latest photo leaks revealed the design of the upcoming versions of Huawei's smartwatches. We saw Huawei Watch 3 and Watch 3 Pro in the leak, which appeared with the Harmony OS interface.
Huawei is preparing for the official announcement of the Watch 3 and Watch 3 Pro. The event will be held on June 2. However, the latest leaks have revealed images of the upcoming watches before the releases and official announcement.
The leaked videos were spotted for the Huawei Watch 3 and Watched 3 Pro at ITHome. In the video, the smartwatches appear in a circular design as in the previous version, Watch GT 2. Furthermore, the leaks indicate that the smartwatches come with an AMOLED screen. And the watch dial also includes a handle on the upper right side, with a Flat button at the bottom.
What's New in Huawei Watch 3 and Watch 3 Pro with the Harmony OS?
The images confirm a new and modern design for smartwatches. So, the watches do not come with a large frame or design. The Huawei Watch 3 flagship version also comes with a rubber wristband. Even with the same distinctive design as the Huawei Watch Fit smartwatch, with a black metal dial design.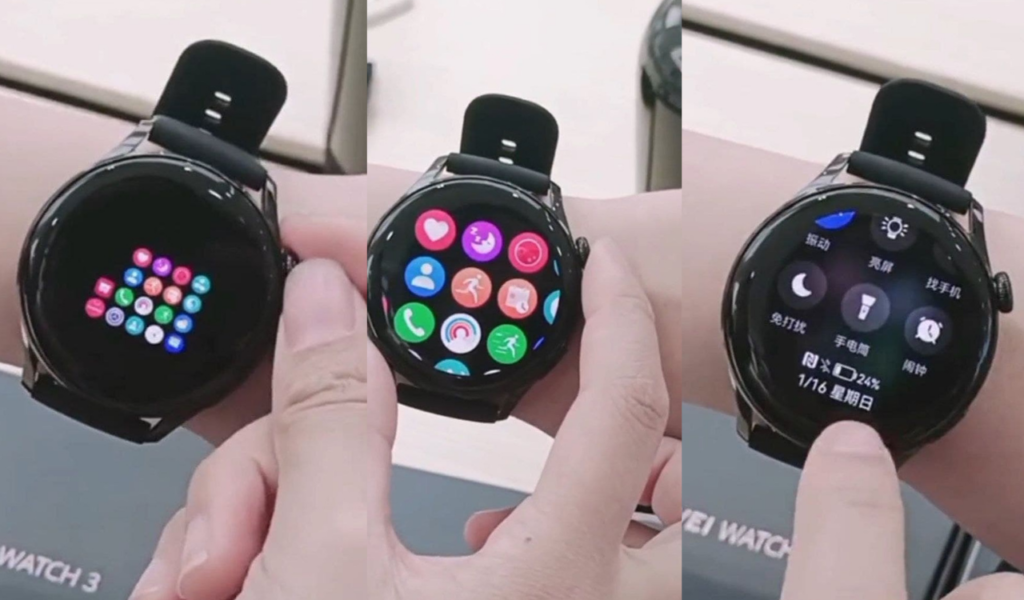 On the other hand, the Watch 3 Pro appears with a metal frame with a brown leather wristband. Both versions come with a metal design for the smartwatch buckle with the same distinctive design as the Watch GT 2.
Smartwatches also appear in the Harmony OS interface, where the interface includes shortcuts for applications and time and date details.
The leaked images also reveal a screen that shows the notifications, with details of the level of oxygen in the blood SpO2. Still, the images do not confirm the applications presented in the smartwatch, and the applications also come with the same distinctive experience as the current versions of smartwatches.
It is reported that Huawei is preparing to launch the 3 and Watch 3 Pro during an event to be held on June 2, in which the Chinese giant announces the official launch of Harmony OS for smartphones.