Samsung officially announced the Galaxy A22 5G phone, which is the latest series from the Korean giant of 5G phones at a low cost. As per the news, the phone range starts from 230 euros. Along with Galaxy A22, 5G, Samsung also introduced the Galaxy A22 LTE phone.
Samsung Galaxy A22 5G
This variant will come with a 700 processor chip, 4GB RAM, 6 or 8GB RAM. And 64GB storage, 128GB storage is the onboard storage option.
The premium version starts with 4GB RAM and 128GB storage that comes with a price tag of 250 euros, and the phone also comes with an external storage feature that could be enabled by inserting a microSD card in the slot.
Galaxy A22 5G has a 6.6-inch LCD screen, 1080p plus display resolution, and supports a 90Hz refresh rate.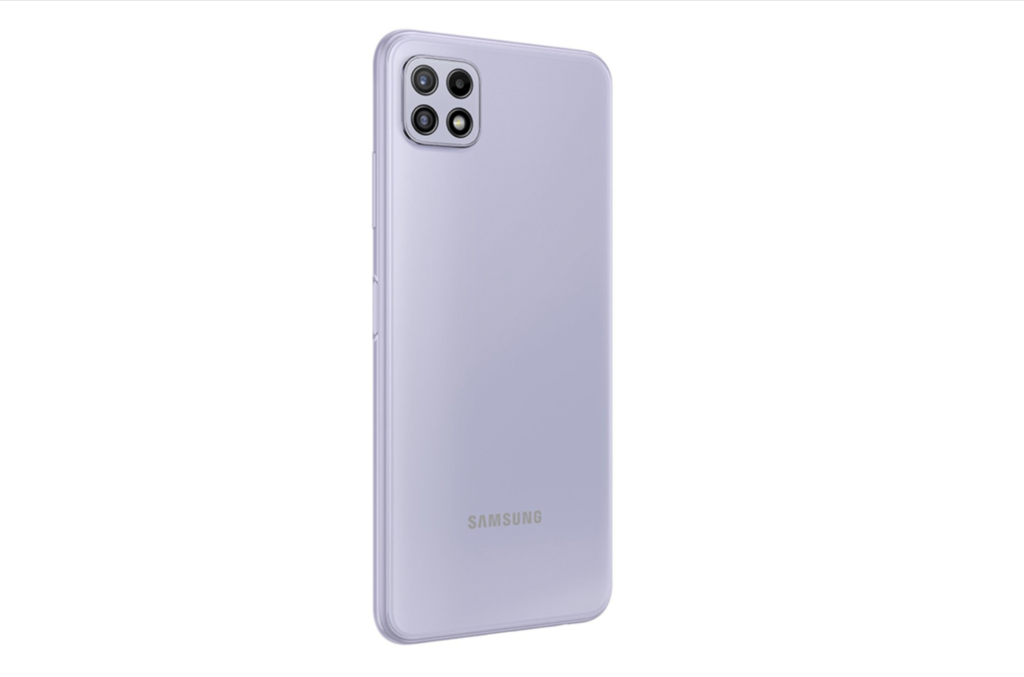 The phone also includes a triple rear camera with a 48-megapixel main sensor, a 5-megapixel sensor with wide viewing angles, and a depth sensor. And the screen includes a V-shaped bump that hides an 8-megapixel front camera sensor.
A22 5G phone supports a 5000 mAh battery with 15W fast charging technology. The phone also includes a fingerprint sensor in the side frame of the phone.
It is scheduled that the phone will be available starting from July in a group of markets at a starting price of 230 euros, to be available in gray, white, green and also purple.
Galaxy A22 LTE
Galaxy A22 LTE features an Helio G80 processor chip. This phone model also comes with 4GB RAM, 64GB, and 128GB storage capacity. At the same time, the random memory options are limited to 4 or 6 GB RAM, except this version does not support external storage.
This version also includes a 6.4-inch Super AMOLED screen, with a display resolution of 720 pixels plus. The phone also supports a refresh rate of 90Hz, and the screen includes a drop bump for the 13-megapixel front camera.
The rear camera in the Galaxy A22 LTE comes with a 48-megapixel main sensor. The camera also has OIS and settings, including a wide-angle 8-megapixel sensor and a 2-megapixel macro sensor.
A22 4G dimensions are 159.3 by 73.6 by 8.4 mm, with a weight of 186 grams. While the A22 5G comes with dimensions of 167.2 by 76.4 by 9.0 mm, and a weight of 203 grams. In addition, the phone will be available in black, white, green, and violet colors.