Netflix has finally dropped the trailer of the much-awaited Turkish supernatural drama series 'The Gift,' known initially as 'Atiye.' The series is originally based on a novel by Şengül Boybaş. The Gift Season 3 will be the finale of this series and will continue right after where season 2 left.
The Gift Season 3 Release Date
Season 3 of The Gift is going to hit Netflix on 17th June 2021 worldwide. Netflix has recently released the first trailer of the upcoming season. The trailer portrays Atiye looking for her daughter Aden. Season 3 will resume showcasing a time gap of 8 years from where Season 2 left. Atiye faces a wrenching dilemma as dark forces attempt to capture Aden and harness her cosmic powers to bring destruction. 
So, this means that the fans don't have to wait long to see the end of their favorite series, i.e., The Gift. 
Plot
The Gift is a supernatural Turkish series that follows the life of Atiye, a young and beautiful painter leading a perfect life in Istanbul. She has a lovely family and a wealthy and caring boyfriend. And she's going to hold her solo exhibition soon. In all, everything is in perfect harmony within her life, making it ideal. 
But everything changes when an archaeologist Erhan discovers something inside the oldest temple on Earth, i.e., Göbekli Tepe. A symbol discovered in that ancient temple connects Atiye to Göbekli Tepe very mysteriously. Now, Atiye's life is upside down, and she has to unravel the secrets of her past hidden in those ruins. 
Atiye has embarked on a quest to find her own identity by exploring those ruins.
Mainly Season 3 will revolve around Atiye's quest to find her daughter Aden and save her from the dark forces attempting to harness Aden's power to cause destruction.
The Gift Season 3: Latest Update  
As per the insights, you can expect that during this season of The Gift, Atiye will continue searching for her daughter without her special powers. This season will be more focused on Aden, Atiye's daughter. In the official trailer released by Netflix a few days back, we can clearly see that Aden will be quite important this season.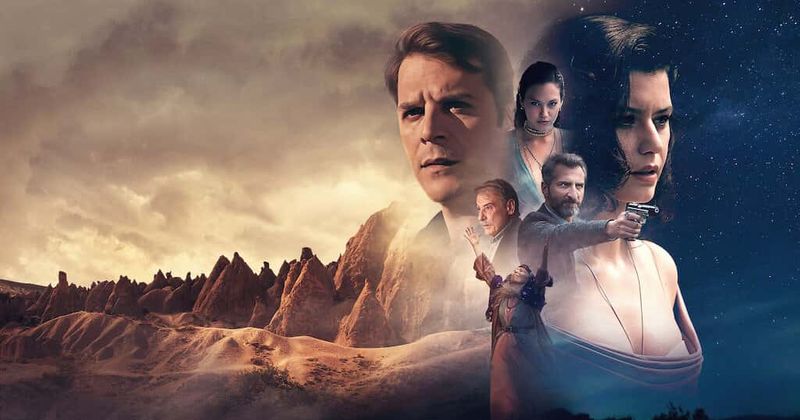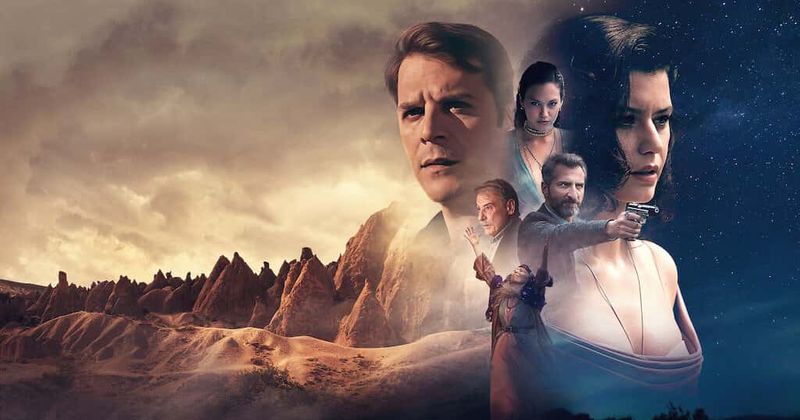 Moreover, fans are pretty sad as season 3 will be the last one of this amazing show. And the series will discontinue after that. However, according to the insights, you can expect to see a satisfying ending for Atiye's adventures. 
Cast
The series has been produced as a collaboration between Turkey's OG Medya and British producer Alex Sutherland. Additionally, Onur Guvenatam, Ozge Bagdatlioglu, and Jason George are also involved in its production.
Like the previous two seasons, fans will be seeing their favorite Beren Saat as Atiye, Mehmet Gunsur as Erhan, Melisa Sensolsun as Cansu, and Civan Canova as Mustafa. Similarly, Tim Seyfi will play Serdar; you'll see Basak Koklukaya as Serap and Mention Cetinkaya as Zuhre, whereas Hazal Turesan will play Hannah.  
Frequently Asked Questions
 apart from the details mentioned above, now we're going to answer some of the most widely asked questions on The Gift's season 3. 
Let's take a look at some of them!
When is the Season 3 Coming Out?
After the release of the official trailer by Netflix for The Gift Season 3, the airing date for the show was also revealed. According to the trailer, season 3 is coming out on 17th June 2021.   
What's going to happen in season 3?
Season 2 of the series left on a cliffhanger with Atiye chasing a hooded stranger that took her daughter. So, in season 3, the stranger will be revealed, and the quest of Atiye to find her daughter continues.
Will there be anycast change in Season 3?
According to the latest trailer dropped by Netflix, we can see the old cast working together, so there won't be any change in the show's cast. 
Where can I watch season 3?
The Gift Season 3 will be available on Netflix worldwide after its release. So, if you want to watch the latest season, you can easily do so on Netflix.
Season 3 will have how many episodes?
As the previous two seasons of the gift had a runtime of 8 episodes, we can expect the same for this season. 
Will there be a Season 4 for The Gift? 
No, unfortunately, there won't be a season 4 for this amazing mystery. Instead, Netflix announced that the show would be ending with season 3. However, fans don't have to be sad because they have also revealed that fans can expect a satisfying end to Atiye's adventures.