Based on the novel by Elmore Leonard, "Get Shorty" is an American Crime Comedy-drama. The show premiered on the US television network Epix and gained immense popularity and a huge fan base. The same novel has also been adapted into a film in 1995. The show first aired on television on August 13, 2017, with ten episodes in its season 1. The second season with the same number of episodes aired on August 12, 2018. And Season 3 aired in October 2019. The fresh episodes were released on Sundays with a show timing of 60 minutes. The audience at the time rated the show with an average of 8.2. Since then, the fans have been waiting for Get Shorty Season 4.
Before revealing any spice, let us know what the show is about!
The Plot of Get Shorty Season 4
While we know that the show is on a popular novel "Get Shorty,". It is surprisingly weird to see that the creators haven't adapted any characters or plot of the novel. Instead, the only thing it took was a vicious criminal trying to leave behind his criminal life and looking forward to starting his new life as a Hollywood producer for the sake of her daughter.
The criminal named Miley Daly has a daughter called Emma. He's trying to escape his criminal past in exchange for a career in Hollywood. In his journey, he meets a B-grade Hollywood producer who has pointless, second-rate movies in the past. This producer, Rick Moreweather, becomes his partner in his path.
As the show moves further, the attempts by Miley fall short, and he has to face an FBI investigation led by Clara Dillard and Ken Stevenson. The whole situation is messed up for Miley, but he's still trying.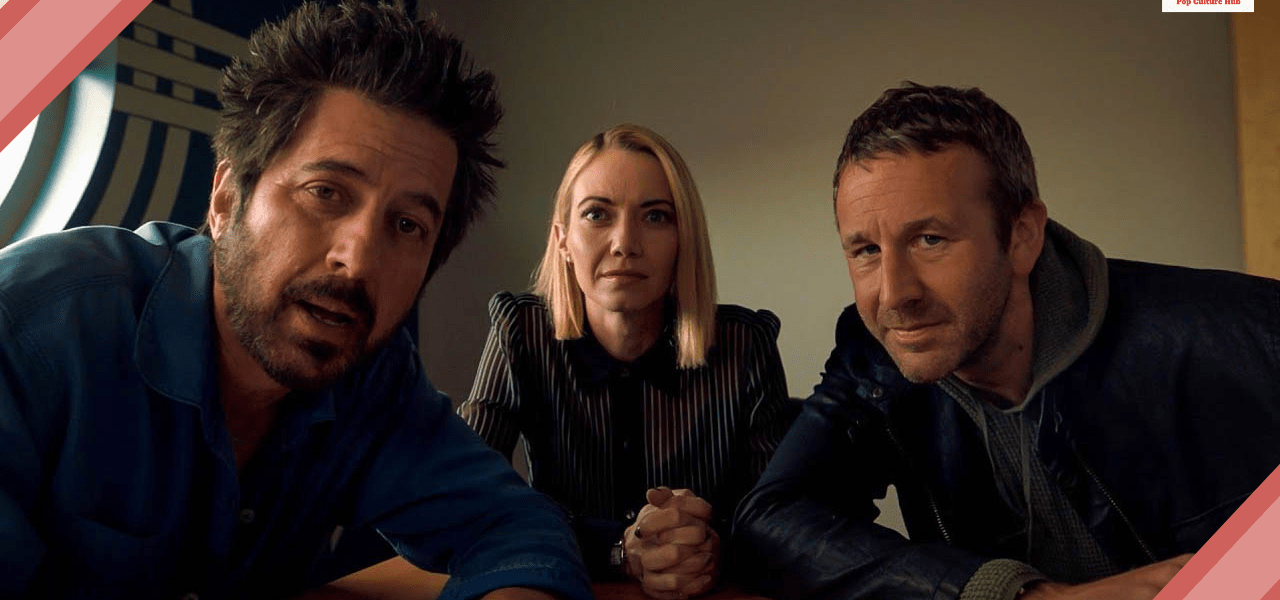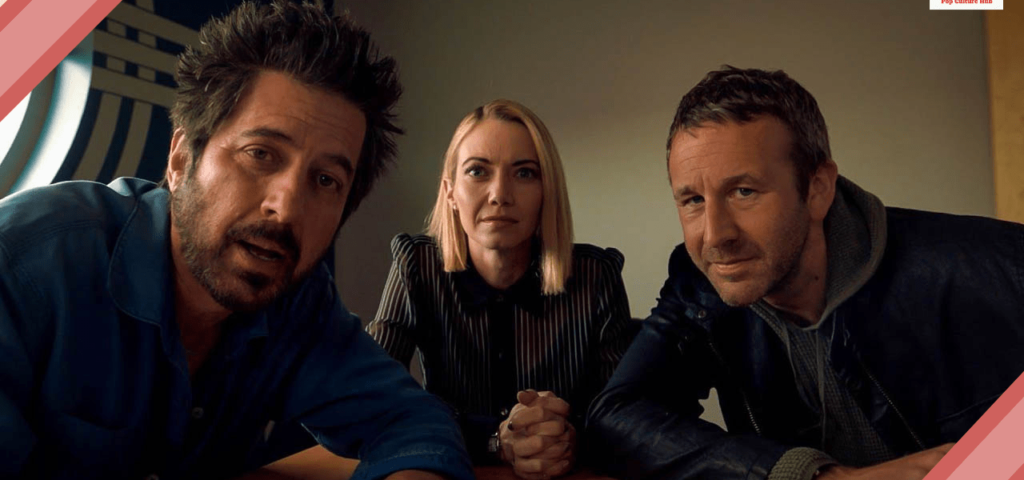 In the last season, Miles was released from prison, and to escape crime, he started working as an assistant at Budd E. Boy Productions. He also engages himself in business and was helping Emma's friend to evade a dangerous gang. Later, in the end, we saw Miles being questioned by the FBI and his encounter with a long-lost friend.
The show is full of fun and thrill altogether, which forced the audience to give the show an average of 8.1 on IMDb.
The Cast
The show has a lot of characters and has quite a long list of cast members.
In the show, Chris O'Dowd is the main protagonist; Miles Daly is an enforcer for a Nevada crime ring looking forward to escaping crime in exchange for a Hollywood career. Lucy Walters plays Miles' wife, Katie, who wants a divorce. Their daughter, Emma, is played by Caroline Dodd.
Other important characters are Ray Romano as film producer Rick Moreweather, Sean Bridgers as Miles' partner Louis Darnell, Lidia Porto as Amara De Escalones, Goya Robles as Yago, and Megan Stevenson as April Quinn and Sarah Stiles as Gladys.
The members who were there in all the seasons were Isaac Keys as Ed, Sasha Feldman as Bliz, Bryan Lugo as Ross, Ryan Begay as Clipper, Billy Magnussen as Nathan Hill, Bruce McIntosh as George, Peter Stormare as Hafdis Snaejornsson, Kristoffer Polaha as Jeffrey, Phil LaMarr as Brandon Fisher, Antwon Tanner as Lyle, and Paul Adelstein as Wes Krupke.
In Season 2, the list of cast members increased, which included recurring members as Felicity Huffman and Andrew Leeds as FBI special agents Clara Dillard and Ken Stevenson, respectively, Steven Weber as powerful film producer Lawrence Budd, Amy Seimetz as Jinny, Alex Sawyer as David Oumou, and Sonya Walger as drug cartel representative Lila.
What About Season 4?
Get shorty's season 3 was aired on October 4, 2019, and after seven episodes, the finale premiered on October 7, 2018. As far as Epix is concerned, there is no news of Get Shorty's season 4 coming on Epix. However, the creators have announced that the show will return on February 5, 2023.