As soon as Season 3 of On My Block was released on Netflix, viewers were eager to keep an eye out for news on On My Block Season 4 to find out what happened next. On My Block is, without a doubt, one of Netflix's most popular programs. It's impossible not to be fascinated and affected by the group of friends as they get embroiled in crisis after drama, from their heartfelt friendship to their comic stunts. You can only view the dramatic yet fun series on Netflix.
Renewal and Release Date of On My Block Season 4
The hit show has gotten the green light for Season 4 by the producers. The script is ready, the stage is ready, and so is the cast. However, the show hasn't been released yet. And there is still no confirmed release date announced yet. 
Moreover,  fans had expected season 4 to release in March 2021, just like all the previous 3 seasons. But, much to their disappointment and thanks to the pandemic, there had been a delay in shooting. So now, viewers can expect On My Block Season 4 to be released by the end of 2021 or early 2022. No matter when the final season releases, it is for sure it will be a huge hit!
On My Block Plot
On My Block is a  heartwarming show about the real friendship between a group of friends who are in high school. It portrays how these friends struggle to keep their friendship alive while drama gets in their way. These friends include Monse, Jamal, Spooky, Cesar, Jasmine, and Ruby. They go through various ups and downs in their school, Freeridge, where things are not as easy as they seem to be.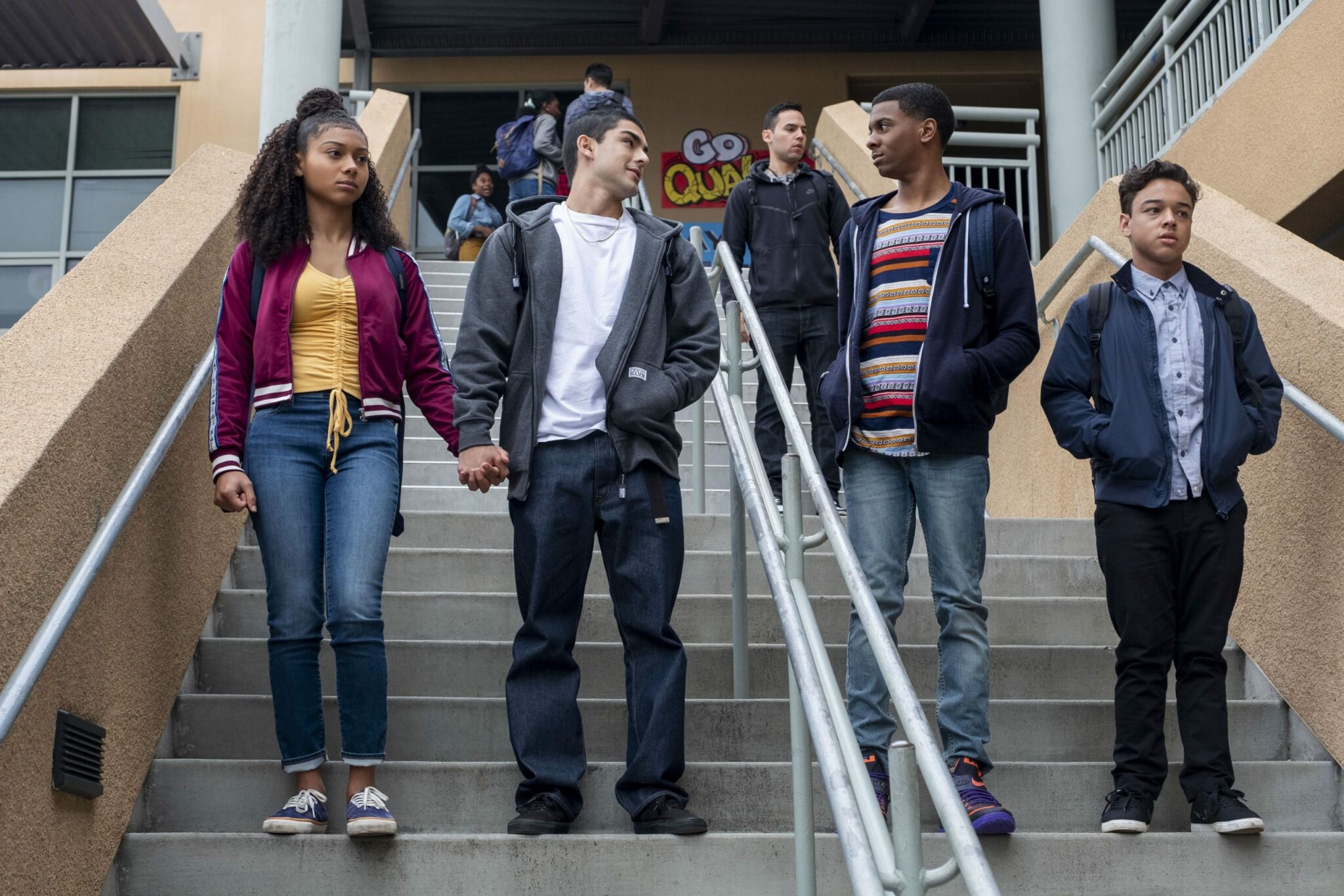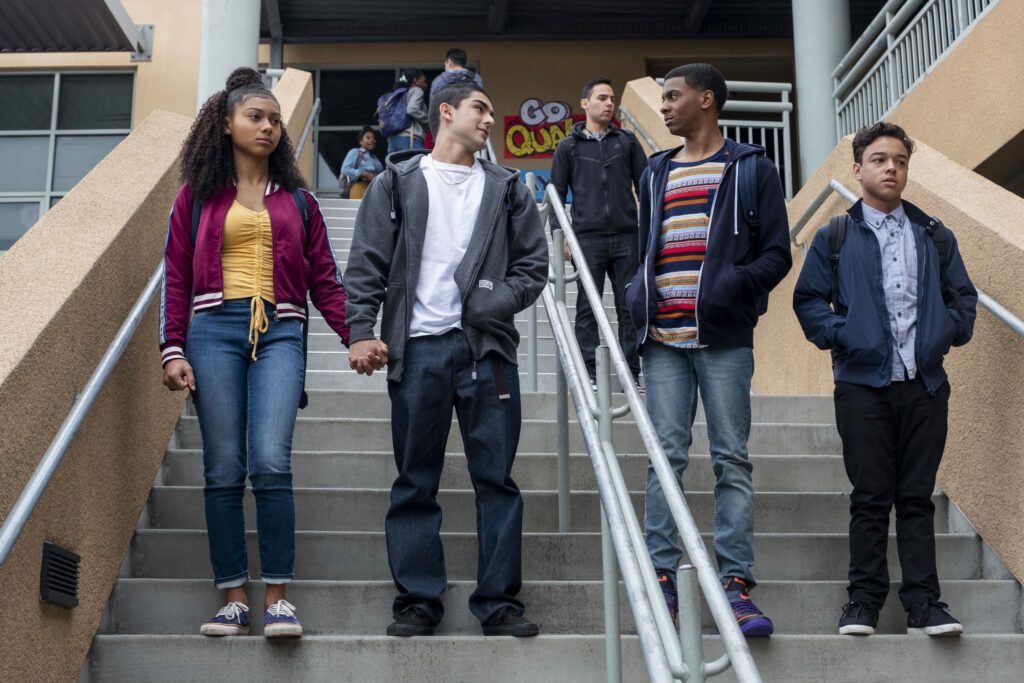 Additionally, the show also highlights the problems that teenagers have to face and how they overcome them. It shows the problems of drugs, relationships, and the troubles of identifying the truth from false in a world of teenagers who are still figuring out themselves. Overall, the show has it all, from drama to romance to comedy.
On My Block Season 4 Cast
The following cast members will be making a come back for On My Block Season 4:
Sierra Capri as Monse Finnie.

Jason Geno as Ruben Ruby Martinez Jr.

Brett Gray as Jamal Turner.

Diego Tinoco as Cesar Diaz.

Jessica Marie Gracia as Jasmine Flores.

Julio Macias as Oscar Spooky Diaz.

Peggy Blow as Marisol Martinez.
Frequently Asked Questions
Has season 4 begun filming?
Season 4 of On My Block has now begun filming! Many cast members welcomed their return to the set by posting images to their Instagram accounts.
What Happened in On My Block Season 3?
Season 3 of On My Block concluded with a game-changing time jump and a cliffhanger that no one can ever forget. Monse departed Freeridge to attend college on the east coast. Despite the crew's assurances that nothing would ever change, everything did. The two-year time leap revealed that Ruby and Jasmine are happy and in love. But, sadly, they are no longer friends with Jamal. Jamal is also a member of the football team and one of the jocks once again. Spooky has left the gang life and is expecting a child. Monse acquired new friends at school and appears to have forgotten her childhood in Freeridge. The biggest surprise of all was Cesar's new status as a member of the Santos gang. He shaved his head and got a Santos tattoo on his back.
What will the On My Block Season 4 Plot be?
The conclusion of On My Block season 3 threw the core characters for a loop. Time leaps are nothing new in television programs. Although, they are most common at the start of a new season. But this time, it was the finale of season 3 that takes place two years in the future. And the four individuals we've come to know and love have all gone their separate ways.  
Based on the information provided to us by sources, Season 4 will unveil what really happened before the time jump of 2 years. How did the friends who were once so close get so far apart? So, for now, all fans can do is wait for season 4 to be released on Netflix so that they can watch all the mishaps that led to the friends being distant unwrap.
Is there a trailer for Season 4 of On My Block?
On January 29, 2021, the trailer teaser for On My Block Season 4 was released. It manages to convey the message and confirm to viewers that they will be up again for another adventure with a group of friends. However, it also gives the sad news that season 4 is the final season of On My Block.