Sarah Khan and Falak Shabir are the ideal dream couple for every Pakistani. From cute romantic gestures to respecting one another, the couple has definitely raised the bar for what a love marriage should look like. Recently, Falak Shabir hinted towards him and Sarah expecting a baby. He posted a picture of an illustration in which a woman was carrying a baby. He captioned the picture, "This is the beauty of a relationship! SubhanAllah." Now, Sara Khan and Falak Shabbir have officially announced their pregnancy on their Instagram pages and fans couldn't be more excited!
In their latest posts, both Sarah and Falak posted a few cute pictures of the couple with Falak's hand on Sarah's belly. They captioned it, ""It is He who forms you in the wombs AS HE WILLS, there is no god but he: THE ALL-MIGHTY THE ALL WISE." – Quran| Al Imran 3:6
ALHAMDULLILAH we're expecting our first child. Remember us in your prayers.
MASHALLAH 💕."
As soon as the stars posted these pictures, their comments were flooded with messages of good will and congratulations.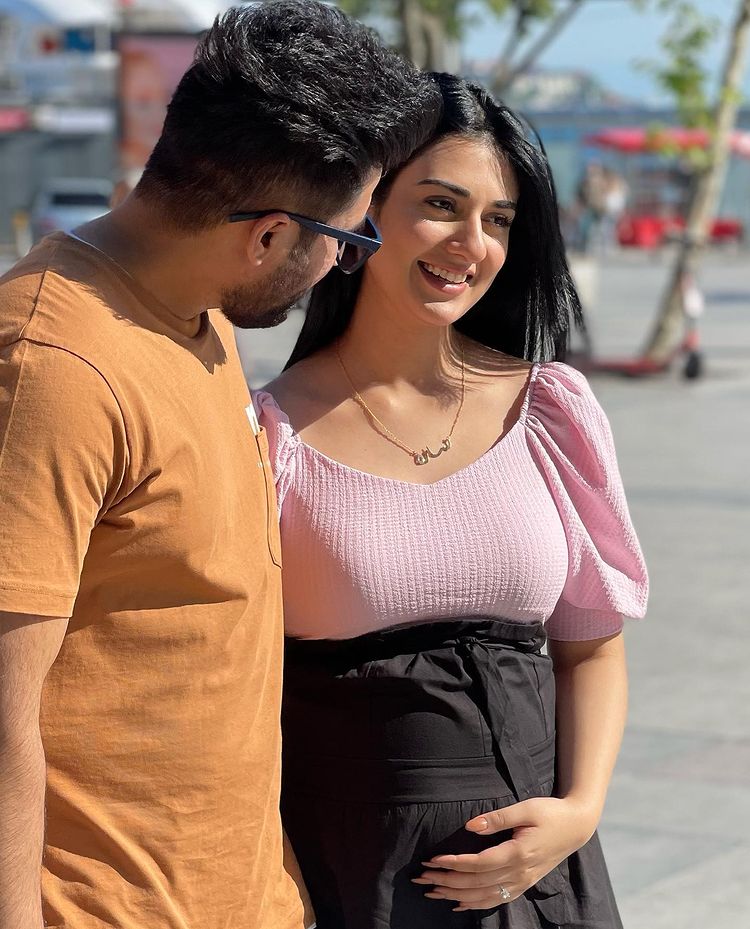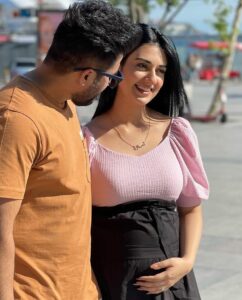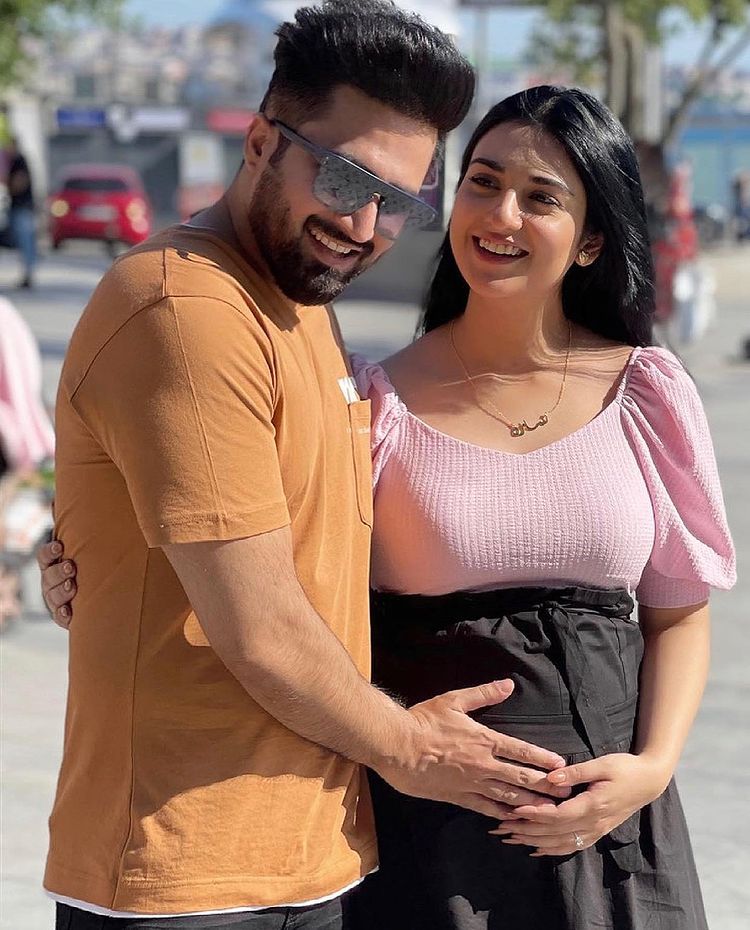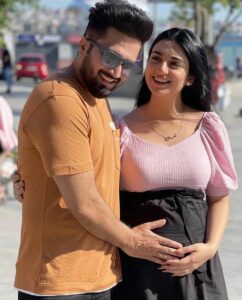 Sarah Khan Stay in Hospital
A few days ago, Sarah Khan was admitted into the hospital for unknown causes. Falak Shabir posted a picture of her lying unconscious in his story, asking fans for prayers. Now, we believe that this may be due to her pregnancy which may have started off rocky. However, our prayers and well wishes are with both of them and we hope that they have a healthy and strong baby. 
Falak and Sarah got married last year and their marriage gained quite a lot of popularity because of all the sweet gestures involved. The events were quite small and exclusive but Falak's romantic gestures which included handing Sarah flowers and singing songs for her grabbed everybody's attention and interest. The couple have received love and praises from people all around the world especially now that they are expecting a baby.