Famous Twitch streamer, Adin Ross, has received a ban from using his phone and driving simultaneously. 
On 7th July, Adin decided to do IRL stream while driving. Moreover, he was also constantly checking his phone to read comments. However, the team at twitch had initially just flagged the stream. This did not sit well with fellow streamer Jake 'JakeNBake' Abramson, who had also been banned previously for a similar offense. He took to Twitter and called out twitch for their inconsistent behavior. Hence, to prove their fairness, twitch banned Aiden Ross.
When he noticed that he couldn't access his account anymore, Ross took to Twitter to apologize. He has taken responsibility for his action and has apologized as well.
He wrote," Just got banned in Twitch. I think it's a perm guy… This is not good AT ALL. I was at a red light during my IRL stream, and I read chat off my phone. I am 100% in the wrong. I'm so sorry."
Ross then also came live on insta and apologized for his mistake. Besides this, his devoted fans are also trying hard to get him back on the platform by trending on Twitter with the hashtag  #FreeAdin.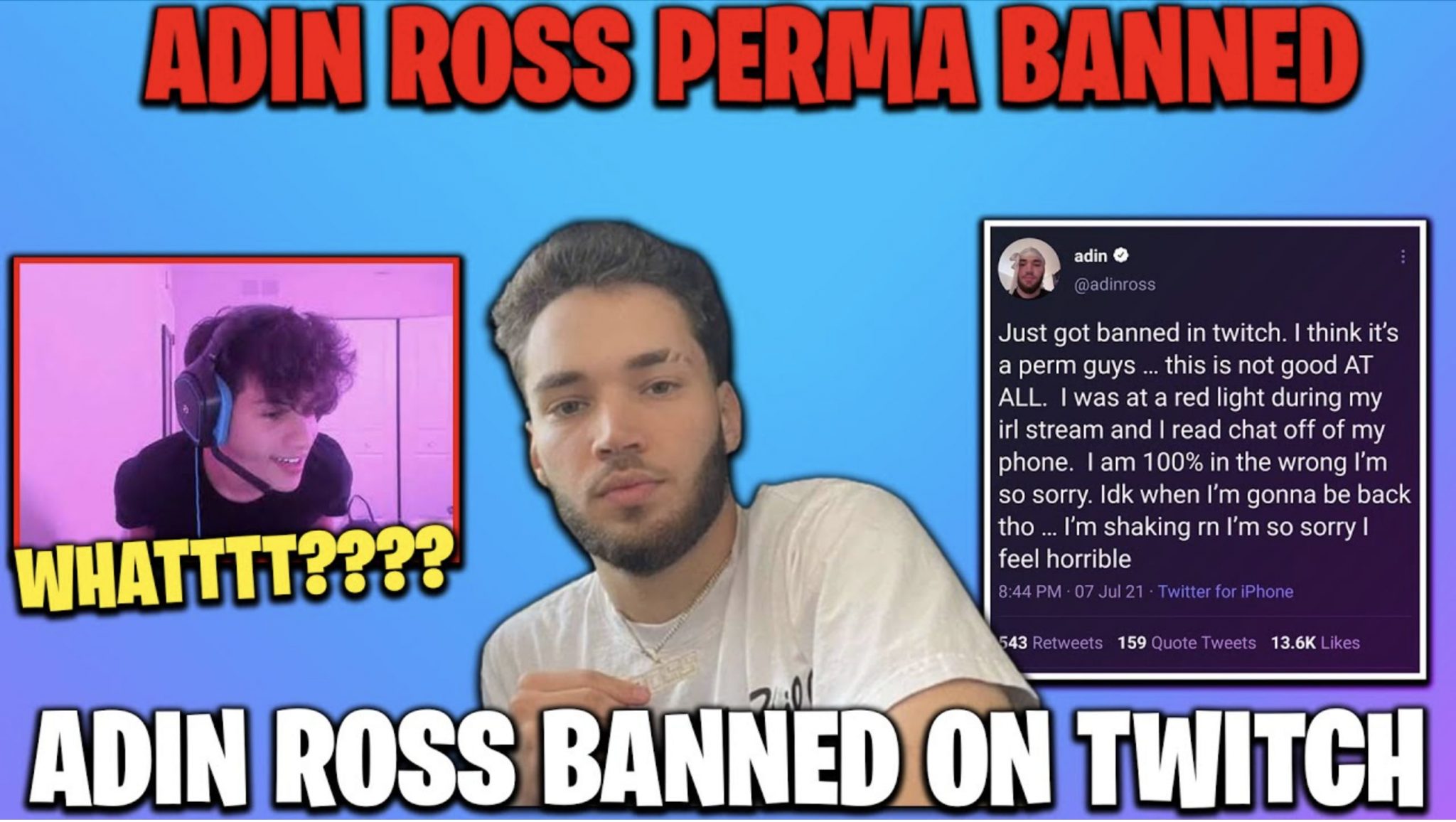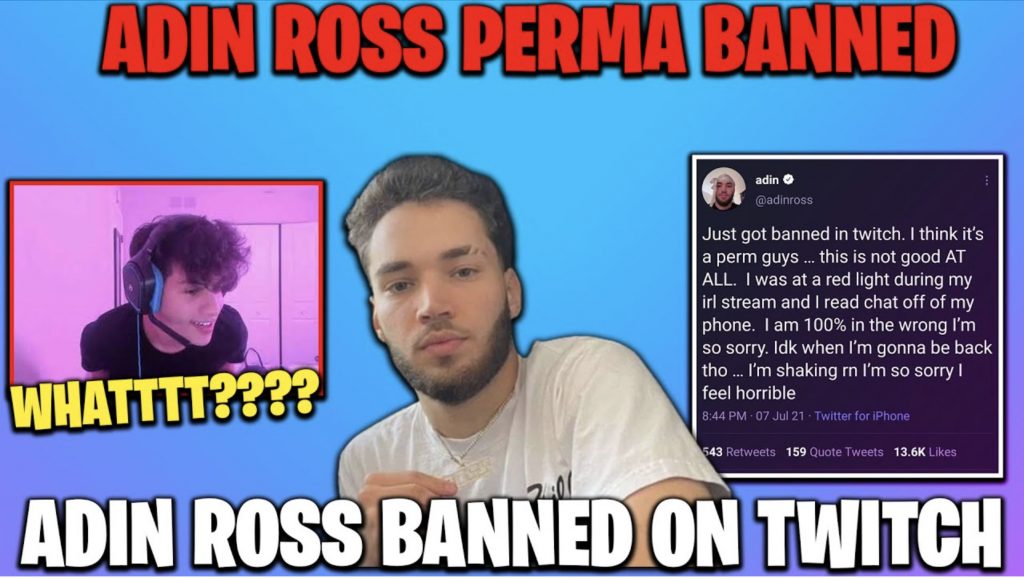 Previous Bans
This is the fourth time that the 20-year-old streamer has been banned for not following Twitch's guidelines. These guidelines clearly state that "every streamer must respect all applicable local, national, and international laws while using our service" and also warns that "any content or activity featuring, encouraging, offering or soliciting illegal activity is prohibited." Based on this guideline and the Californian law (since Adin was driving in California), which clearly states," driving while using a handheld cellular device or texting" is forbidden and a crime. If caught, violation of this law carries a fine of $175 for first offenses in California. Luckily, Adin wasn't caught by any official, which means that he wasn't fined either. However, the team at Twitch noticed him using his phone for reading messages during an IRL stream while driving and quickly responded by banning him. It is still unknown whether how long the ban will be. And whether Aden will ever be allowed to use Twitch again.
Previous offenses of Aden that resulted in banning include nudity and homophobic remarks (both of these are also against Twitch's guidelines). 
For now, all we can do is wait and see when the ban will be lifted, and Ross will be able to be back on twitch. Hopefully, this is the last offense by him on the platform.