Ever since Netflix made announcement about recreating the life of the famous footballer Colin Kaepernick. The internet has exploded with comments blown up after the announcement of the new series 'Colin In Black & White' by Netflix. The fans' anticipation escalated with the disclosure of the five first look pictures from the series giving them a sneak peek of the cinematic masterpiece. 
Ava Duvernay—a phenomenal America based writer and filmmaker is the creator of this breathtaking series which will be soon executed on your television screens.
Let's go through some of the facts, news, and updates of the upcoming mind-blowing series that we were able to gather!
Colin In Black & White Release Date: When is it coming out?
Well, viewers need to brace themselves because the show is coming out sooner than you thought! 
The release date as announced by Strong Black Lead twitter is Friday, 29th October 2021. The idea of the show first originated in 2019 and they finished writing the script by May 2020. 
According to some patent sources, the series will be comprising of six episodes about half an hour-long. And each will inflict some kind of inspiration among people. 
What's going to happen? 
Overall the storyline of the series revolves around a black boy, Colin, being adopted by a white family in California. The series will portray his life and how he, later on, maneuvered his way to become one of the most renowned footballers.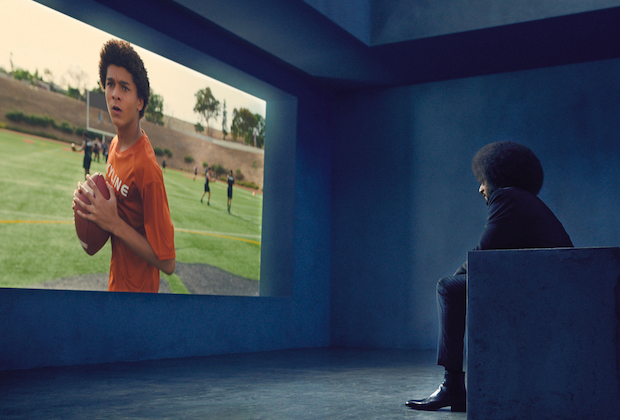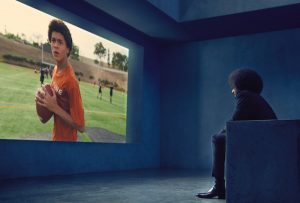 According to DuVernay, Colin's act of protest was eye-opening for the whole nation—he knelt during the national anthem to protest against police brutality. He was able to shed light on social injustices faced by black people. This consequently, had a noteworthy impact on football, society, and his personal life.
In all, the series will be about the perpetuating racial conflicts that black people face while living in a white community.
 DuVernay could not help herself and had to share this inspirational story with the Netflix team.  
Colin In Black and & White Cast: Who's going to be there?
In October 2020, the creators announced that Jaden Michael will play young Colin Kaepernick. Mary-Louise Parker as Teresa Kaepernick, Gabriel Womack as Restaurant Patron, Nick Offerman will be coming as Rick Kaepernick. Moreover, Colin Kaepernick, himself, will be the narrator of the series.
Furthermore, Amarr will be playing Eddie, Mace Coronel as Jake, and Howard M.Lockie as Coach Parker.
The Plot: What is it about?
According to different sources the series is going to be about the real story of Colin Kaepernick. one of the most prestigious footballers. Some sources claim that the plot revolves around his pre-NFL life. However, according to Netflix, it is going to be on his high-school life.
The footballer being black had to face societal prejudice, racism, and discrimination. All these unfortunate events shaped him into a fierce man who no longer was ready to face the biases against his race. He became a civil activist who started to protest against police brutality both on and off the football field. 
Colin In Black & White Trailer: Is it out yet?
No, unfortunately for now, the trailer is still not out yet. However, we can assure you it will soon be released. And as soon as it's out we'll update you right here!
So, for more updates, news and facts, make sure to follow our blog!