Ever since the release of Denis Villeneuve's Dune hit the box office and HBO Max, it's been a raging success. Finally, now it is available on digital and home video. Dune land is going to release digitally on 3rd December. However, Blu-ray, 4K, and DVD copies will be available on January 11th, 2022.
As you already know, Dune is a sci-fi masterpiece. A number of stars appear in the film including Timothee Chalamet, Rebecca Ferguson, Oscar Isaac, Josh Brolin. Along with Stellan Skarsgard, Dave Bautista, Stephen McKinley, Jason Momoa, Zendaya, and Javier Bardem.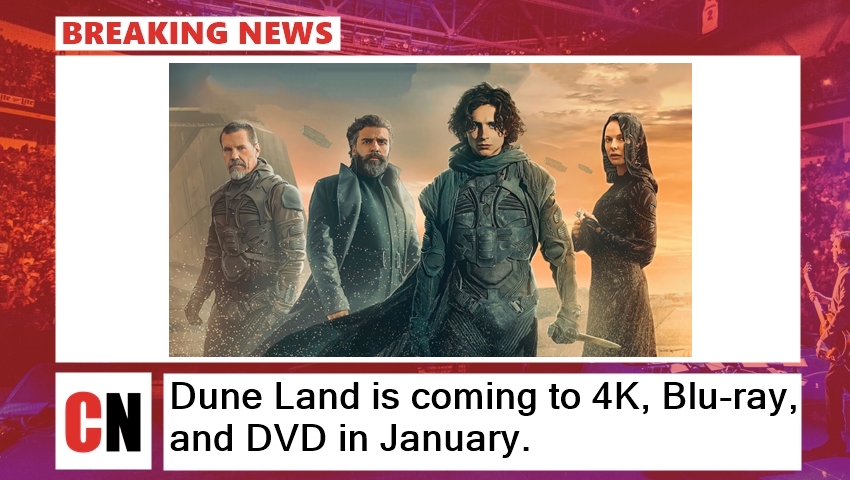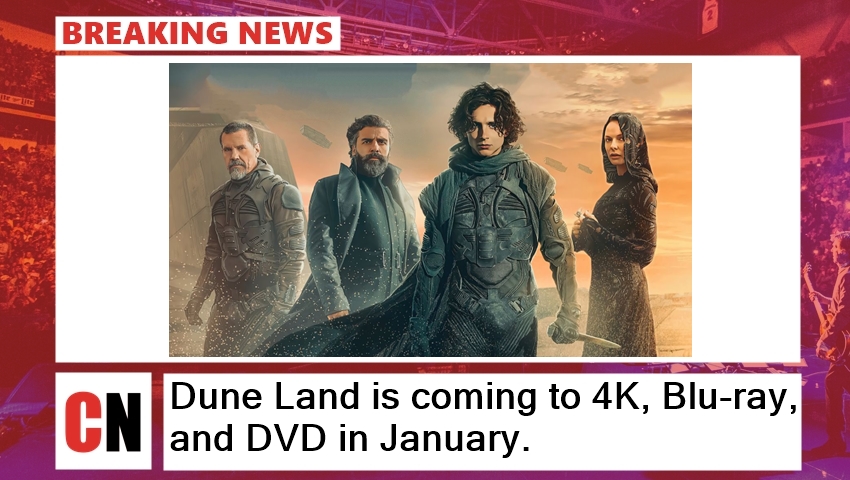 Dune Land Storyline
If you haven't seen the movie yet, we're going to give you a brief summary of it.
The story of Dunes follows Paul Atreides (Timothée Chalamet), a bright young man born into a destiny that he is unable to comprehend. To ensure the future of his family and his people, he must travel to the most dangerous planet in the universe. Only those who can overcome fear will survive as malevolent forces clash over the planet's exclusive access to the most valuable resource in existence- a resource capable of unlocking humanity's greatest potential.
Dune Land Release Details
For the first time on December 3, Dune will be available for early premium digital ownership for $29.99 for 24 hours. and at $24.99 SRP for 48-hour rental via PVOD on participating platforms.
In contrast, Dune will be available in 4K, Blu-ray, and DVD on January 11. Additionally, Dune will be available in both high definition and standard definition from participating digital retailers.
Other than this, Dune will also be available through Movies Anywhere. By connecting their Movies Anywhere accounts with participating digital retailers, consumers can access all eligible movies through the free Movies Anywhere app and website.
What to Expect in Dune Land? 
Fans can expect to embark on a journey of mythical and emotional heroes with Warner Bros. Pictures and Legendary Pictures are going to release Dune on December 3rd for Premium Digital Ownership at Home. 
This movie is nothing less than a work of art. As it is directed by two-time Oscar nominee Denis Villeneuve (Arrival, Blade Runner 2049). It's based on the bestselling novel of the same name by Frank Herbert, which grossed more than $ 350 million worldwide.