Elon Musk continues to sell Tesla Inc. shares. He sold another 934,000 shares on Tuesday for about $1.05 billion.
Tesla CEO Elon Musk made the sales after exercising options to buy 2.15 million shares, according to securities filings with the Securities and Exchange Commission.
In total, Musk has sold 9.2 million shares worth about $9.85 billion since Nov. 8, a day after his Twitter poll determined he should sell 10% of Tesla. It's not like the stock sales happened right away. Sources say that the shares were already in motion even before the creation of the pole.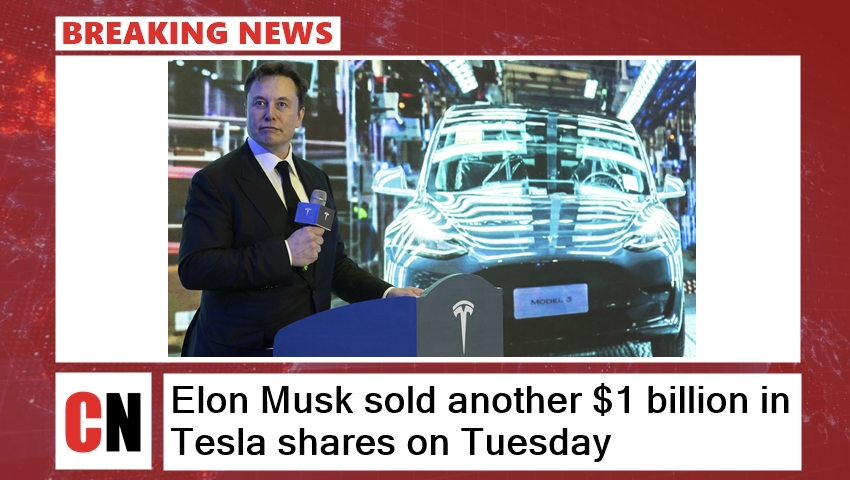 So based on it, if we assume that Elon Musk intends to sell 10% of his shares. Then he's already more than halfway there. Before Tuesday's sales, his 10% stake consisted of about 17 million shares. However, after Tuesday's sales, he has about 7.9 million shares remaining.
Musk faced a $3.5 billion tax bill on his options, which would have been even more if Tesla stock hadn't plunged after he tweeted about selling – saving him $480 million, according to the Wall Street Journal.
According to Bloomberg's estimate on Tuesday, Musk will have completed his selloff within four weeks if he keeps his current pace.
Tesla shares TSLA, +0.63% have dropped about 9% since his Twitter poll Nov. 8. However, the electric-car maker's shares have gained 57% year to date and about 100% over the past year.
What Causes Elon Musk to Sell Shares?
Most people are curious to know why suddenly Musk started selling off his shares. You see, Tesla had a $3.5 billion tax bill on its options, but Musky avoided that levy by selling his company shares. 
Musk needs some cash to pay that tax bill. The stock sale provided that cash. Musk's tax withholding obligations associated with stock options were the sole reason for the sale of more than 930,000 shares, said the SEC filing.
Make sure to follow us to stay up-to-date on the latest tech news!