China says there's no room for compromise over Taiwan. On Thursday, Washington shouldn't have any illusions about it, China's defense ministry said that Washington has recently issued a series of "provocations" on several fronts.
China says Taiwan is the most sensitive issue in its ties with the United States. Because it's Taiwan's most prominent international backer and arms supplier.
The issue of Taiwan was at the forefront of a virtual meeting earlier this month between the U.S. and Chinese leaders. Chinese leader Xi Jinping said those seeking independence in Taiwan and their supporters in the United States are playing with fire.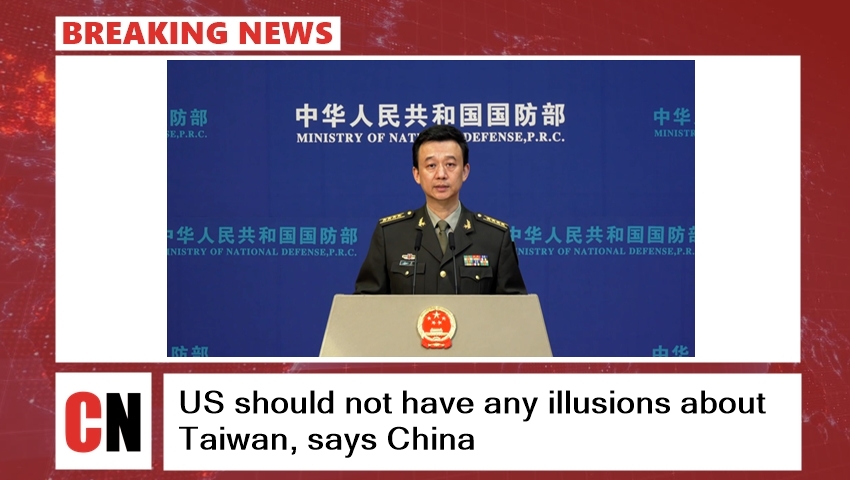 During a monthly briefing in Beijing, Chinese Defence Ministry spokesman Wu Qian was asked about Sino-American bilateral relations in the light of those talks. He responded that having a healthy and stable relationship is suitable for both countries and what the world expects.
The Chinese are willing to maintain exchanges and cooperation with the United States, he said.
For a while, the U.S. has said a lot of irresponsible things and done a lot of provocative things on Taiwan, the South China Sea, and close-up reconnaissance by warships and aircraft, Wu said.
According to him, China has principles for developing relations between its militaries. It can never violate its sovereignty, dignity, and core interests.
As far as Taiwan is concerned, China says they have no room for compromise. The United States should not make any illusions about this.
The Taiwanese Viewpoint
Taiwan, a democratically ruled island, has condemned China for escalating diplomatic and military pressure on it. According to them, China wants to force them to submit to the Chinese sovereignty.
Tsai Ing-wen, Taiwan's president, has promised to defend the island and says only the Taiwanese can decide its fate.
You can watch the Chinese Defense Minister Wu Qian's press release.