Euphoria season 2 is finally happening. Euphoria will be returning for season two, it was announced recently. The HBO drama, which is an American version of an Israeli series, follows a group of high school students as they negotiate life during their teenage years.
In addition to receiving high ratings from critics and viewers, the series premiere drew more than 5.5 million viewers across HBO's platforms due to its exploration of love, rage, identity, drugs, sex, and everything in between.
Zendaya, the show's star, won the award for Lead Actress in a Drama Series this year. She won it after beating Jennifer Aniston, Jodie Comer, Olivia Colman, Laura Linney, and Sandra Oh. As a result, she became the youngest winner ever.
In addition, the series won two more Emmys. They are the Outstanding Contemporary Makeup and Outstanding Music and Lyrics ones for Labrinth's song "All For Us".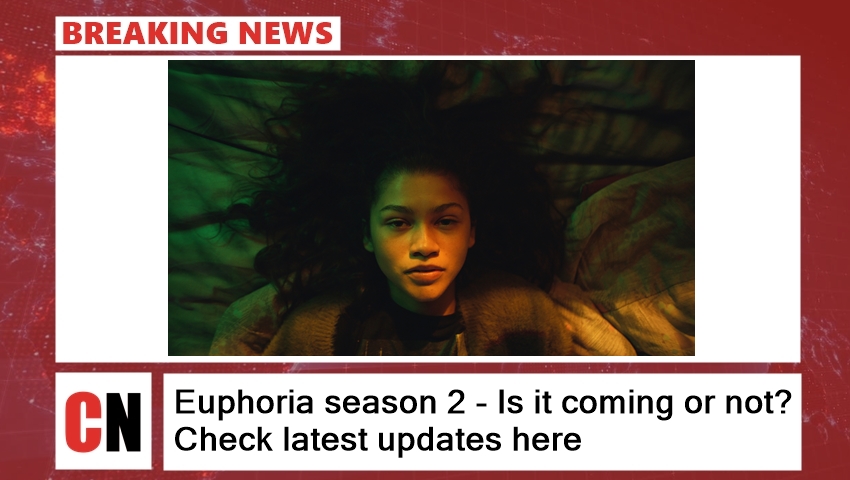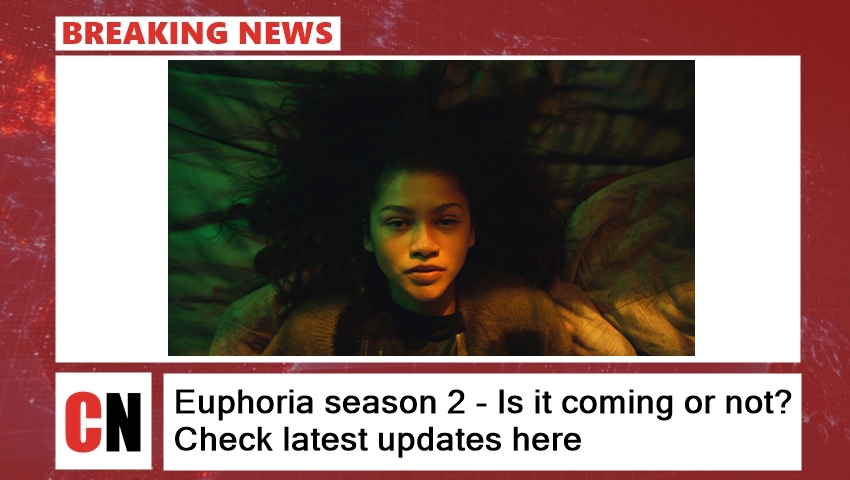 According to Francesca Orsi, HBO's Executive Vice President of Programming, "Euphoria creator Sam Levinson has created an incredible world with an incredible cast led by Zendaya."
"We are looking forward to following these complex characters as they face the challenges of the world they inhabit."
Season two is here, so what can we expect?
A beautiful second season has already been planned," Zendaya told InStyle.
All the details you need to know are here!
Euphoria Season 2 Release Date: When Is it Coming Out?
Euphoria season two has finally been given a release date. On November 22, Zendaya shared a first-look teaser for the new season, along with the news that it will begin airing in the US on January 9, 2022, and the UK on the following day. 
So, here you go folks, the release date is January 9, 2022. Zendaya was the one revealing it on her Instagram three days ago. 
After That Really Bad Thing delayed production, season two of the show started shooting this summer.
"We're actually starting now on season two," Dane told Deadline in a Grey's Anatomy interview on April 1. "It will take a few weeks, but we're going to finish it as soon as possible. This show has set some pretty high standards. I am extremely proud of it, as are all those involved."
The best job I've ever had is the one I'm on right now. Sam Levison is an auteur; he gets it. I love the words he writes and the cast, and the dynamic we share. There's an alchemy to it.
Euphoria Season 2 Trailer: Is There Any Available?
Yes, a trailer is here that you can see in Zendaya's IG post, where she also reveals the release date.
View this post on Instagram
Rue begins the trailer happily singing to the classic song 'Call Me Irresponsible'. Then things take a dark turn as Zendaya's voiceover says, "When you're younger, everything feels so permanent. Then, as you get older, you realize nothing is permanent. Everyone you love can drift away."
A few scenes from the new season – Rue is running from the police, Cal Jacobs's angry drive (with his head bandaged), a figure with a gun – hints at dramatic storylines in store.
After That Really Bad Thing delayed production, season two of the show started shooting this summer.
Euphoria Season 2 Cast: Who's Coming Back?
Zendaya will reprise her role as Rue.
On Twitter, the actor expressed his gratitude for the show's renewal. "Literally just got the call. Thanks so much for all your support. Wow…"
Literally just got the call. Can't say thank you enough for the support we've seen, wow… https://t.co/XJtdQaWaL9

— Zendaya (@Zendaya) July 11, 2019
This has been a challenging season for her; she told Teen Vogue in July. And she was still in the middle of it in September – she wasn't able to attend this year's MET gala due to work. So 2:30 am last night, yeah. But I know the show was intense. And it's very personal to our team and anyone who can relate to the characters or see their lives reflected in Rue. We take that very seriously, too.
"I think Rue deserves all of that care because her character represents a lot for so many people, and I think it's gonna be hard and it's gonna be devastating at times, but I think it's a challenging season. I hope we will make those people proud with our portrayals of Rue and where all the characters go. It won't be easy, I'd say, and it won't always be fun."
But there's also: Kat, Nate & Jules,(Barbie Ferreira), Sydney Sweeney returning as Cassie, Alexa Demie as Maddy, Maude Apatow (Lexi). Similarly, Fez (Angus Cloud), McKay (Algee Smith), Rue's sister Gia (Storm Reid), Nate's dad Cal, Rue, and Gia's mother Leslie (Nika King). There is also Kat's love interest Ethan (Austin Abrams), Ali, and Jules' father, David (John Ales).
Euphoria Season 2: Is There any New Cast?
Additionally, the Euphoria season 2 update also reveals new cast members.
Darrian: a male. 18+ to play 17. Of any ethnicity. A stranger. Emotional. Insecure. Cheeky. Can be an addict. Not the coolest kid at school, but one of the more interesting ones.
RAY: Another male addition. 18+ to play 17. Ethnicity is not important. Authentically appealing. Of working-class background. Pure hearted. It doesn't matter that he's going nowhere in life; his smile is so genuine that it won't depress you. He's scrappy, but he's a fighter. He doesn't need to be wordy or educated – he knows what he needs to say.
AMI: will be female. 18-20 years old. Substance abuser. Suicidal. Abhors her boyfriend. Talks trash. Is incapable of reading people. She makes bad situations worse.
SERENA: A woman. In her 50s, Caucasian. Strong and sassy. The real deal. "She's the type of girl who's partied her whole life and gone to Whitesnake concerts, but now she's juggling several jobs to make a living".
Demetrius Beech Flenory Jr., the son of Black Mafia Family founder Demetrius "Big Meech" Flenory, has joined the show (via The Hollywood Reporter), but it may be unclear if he will play any of those characters. According to the publication, Kelly will play "a jaded, drugged-out suburban housewife," and Flenory will play Maddy's love interest.
Kelvin Harrison Jr. (Waves) had initially been signed up to join the show and had already completed all pre-production steps.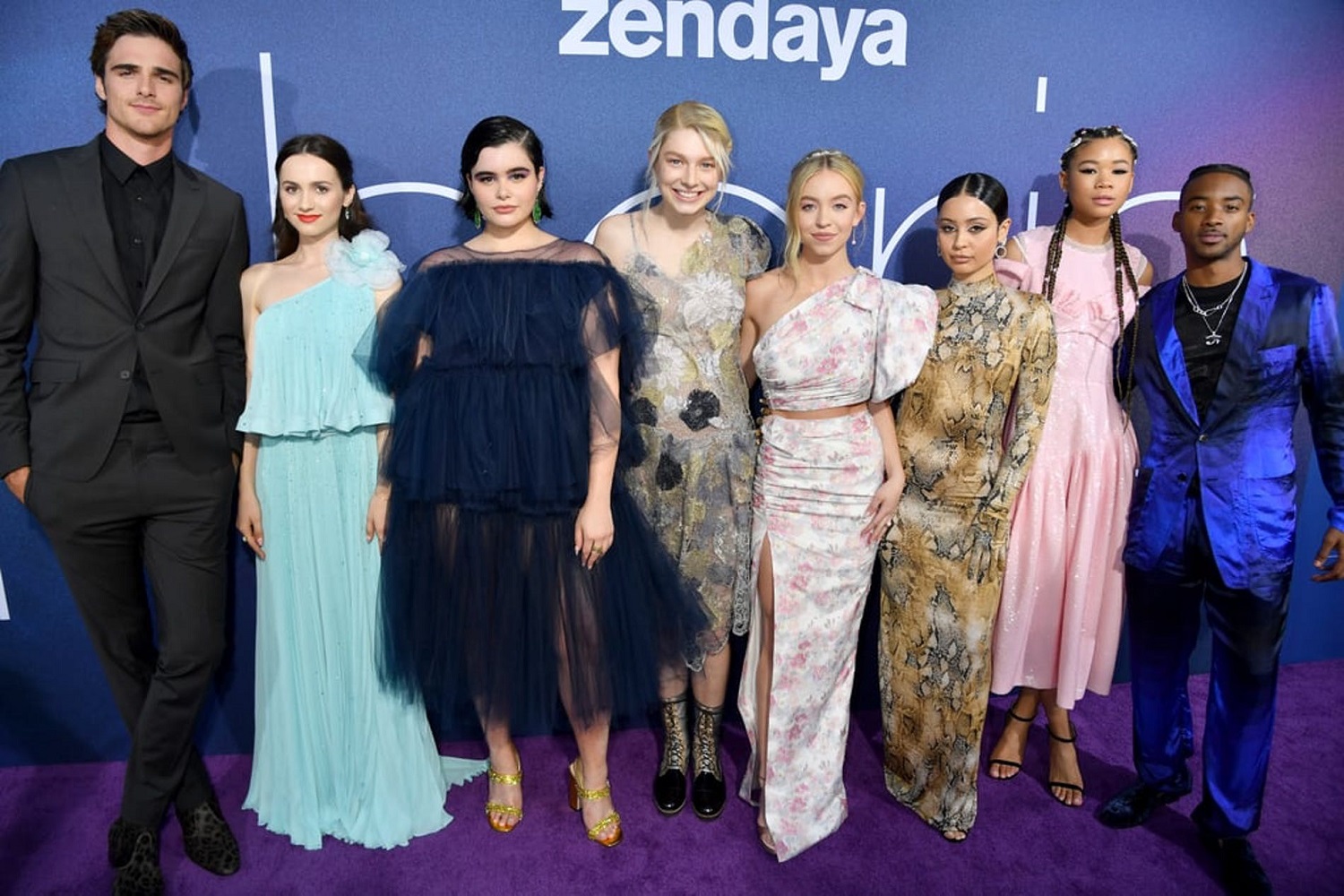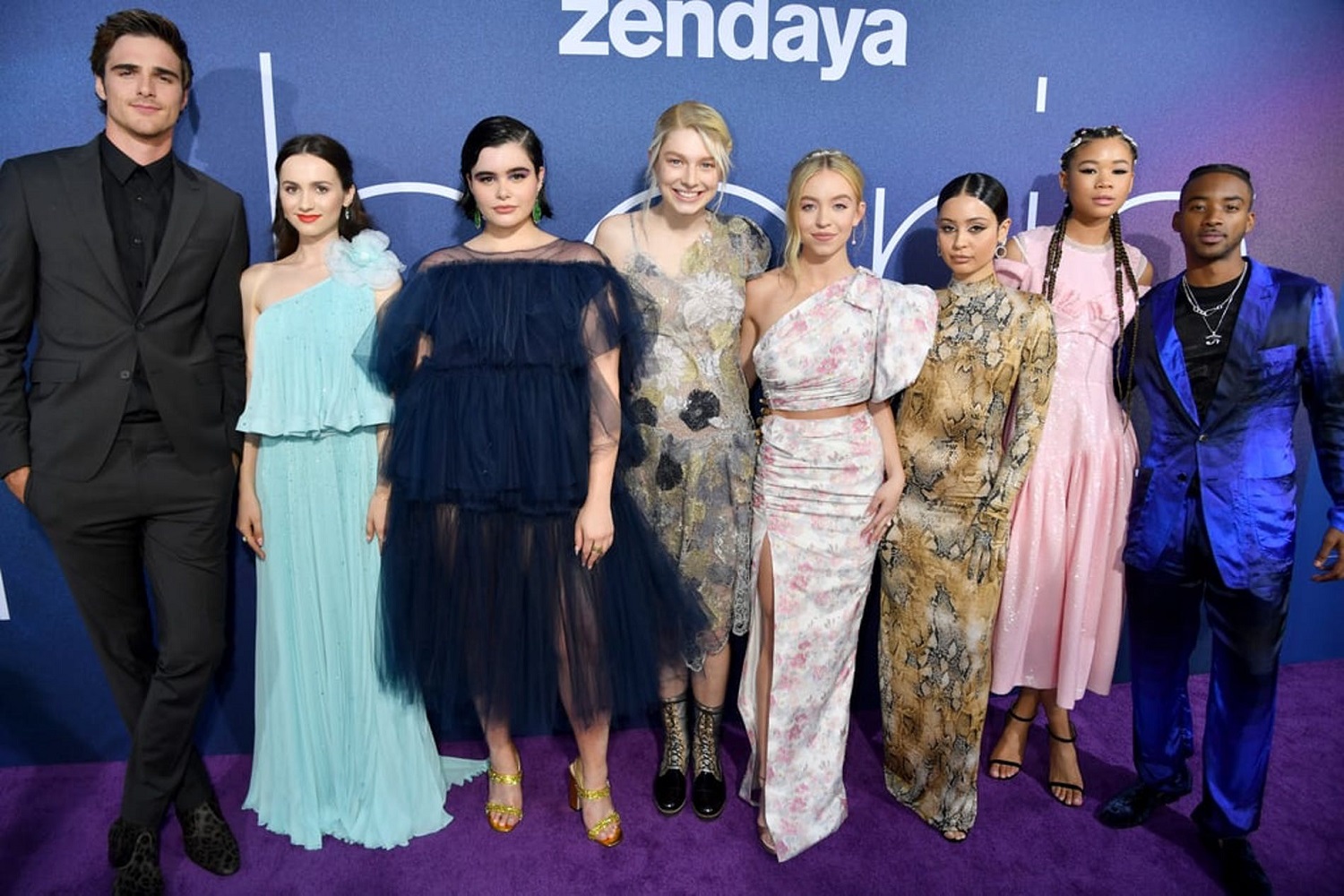 Euphoria Season 2 Plot: What's Going to Happen?  
"I really enjoyed season two," Domingo told Digital Spy. "I thought it was great."
The scripts will still be the same, but Sam Levinson is also of the moment, so I wonder how the scripts will reflect the new era that we're living in."
Well, this made us wonder if COVID-19 and the Black Lives Matter movement might be featured?
It's all in my head," he said. It is possible he is interested in all of it because he is very astute and interested in the world, and I think he would love to see the show hold a mirror up to society and smash it over the head with a hammer."
During an interview with ET Online, Domingo shared a vivid description of season two: "I think it's like a sore wound because of the work I've done on the show. I see it now as something that's deeply ingrained in my heart. I think it's sore, has pus, and it's ugly and messy. Under all that, there's this painful, beating heart. It just wants a hug. Season two is like that." 
After Jules and Rue parted ways at the train station, we learned they had reunited briefly in Jules' bridge episode. However, it did not pan out as we had hoped. Jules apologized, they both wept, and then Rue left, leaving Schafer's character in her room, sobbing under the rain-streaked skylight.
In any case, they at least had that initial conversation, even if it was brief, which hopefully indicates that they will be able to reconnect in season two.
Levinson gave a preview of what to expect in a conversation with Vogue. "It's a brutal season and what I love most about Z is how she's can portray dark places, then, as soon as its cut, she's sitting behind the monitor, eating Cheesecake Factory and cracking jokes."
Zendaya talked about working with Levinson in the Vogue interview after just finishing a world tour for the science fiction film Dune. Whenever I experience deep darkness – and particularly this season which breaks my heart for Rue – I have a glimmer of hope because I know that she is a version of him.
Additionally, Sweeney said that "literally everything" in season two will be darker since characters will be "getting into more intense situations".
As she told NME, "Cassie certainly goes through the wringer again.". "I know what happens to her, but I can't tell you," she said.
While we appreciate her keeping the secrets secret, can we all say, 'Yikes!"' It appears Cassie is in for a challenging season.
According to Sweeney, season two's most insane storyline revolves around "someone the fans will least expect".
Reid said of Gia in an interview with Elle: "We'll see more of Gia this season than just her role as Rue's sister. "She's really going to grow up in the show, which I love. I love seeing more of the family dynamics and how Rue's life has been turned upside down, which could alter the course of her entire life."
Reid revealed in an interview with Variety that "everything is essentially high stakes and very emotional – especially in season two".