In an interview with CBS recently, Dr. Anthony Fauci responded to Sen. Ted Cruz's call for his prosecution. That is hilarious. Should I face prosecution? What happened on January 6?" Fauci asked. Meanwhile, an ethics probe stalls as Fauci suggests Cruz should be prosecuted.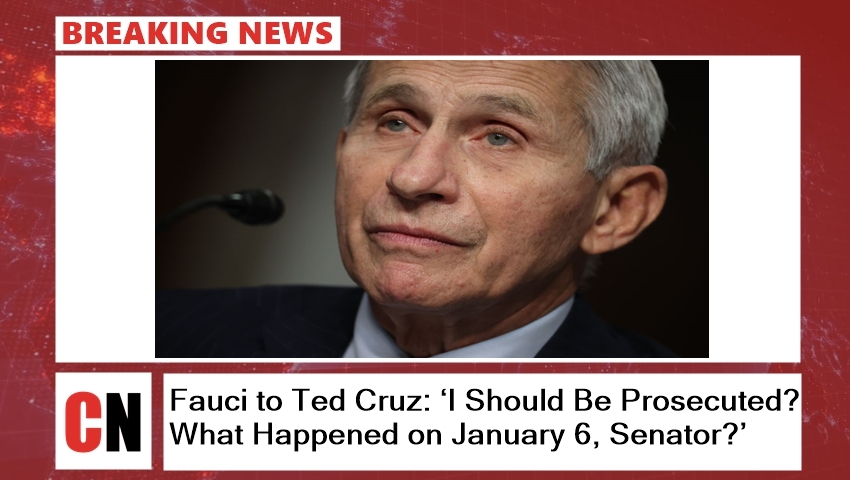 In response to Sen. Ted Cruz's calls that he be prosecuted, Dr. Anthony Fauci invoked the storming of the US Capitol last January. According to Fauci, Cruz was the one who should be prosecuted.
During a wide-ranging interview with CBS's Margaret Brennan over the weekend, Dr. Anthony Fauci, director of the NIAID, discussed various topics.
Brennan referred to a hearing where the Texas senator demanded that Merrick Garland appoint a special prosecutor to pursue A. Paul Fauci over gain-of-function research going on in his lab in October.
"Yes," replied Fauci. I was laughing reading that I have to face prosecution? What happened on January 6?"
Brendan then asked Fauci if he thought he was being made into a scapegoat by the right.
"You'd have to be asleep not to understand that," he responded.
In a Politico report, Fauci calls for Cruz and Sen. Josh Hawley to be charged for the chaos in the US Capitol on January 6. The ethics complaint against Cruz and Sen. Hawley remains stalled in the Senate.
Immediately following Biden's induction, seven Democratic senators filed a complaint charging that the duo "lent legitimacy to the mob's cause" and "made violence more likely" by announcing that they would object to the counting of certain states' electors.
Later, Cruz responded on Twitter, calling Fauci an "unelected technocrat who has distorted science and facts to exert authoritarian control over millions of Americans."
Well, this is all we have right now! But fret not, as soon as we gather more info we'll update it!