An attorney for the former suburban Minneapolis police officer who fatally shot Black motorist Daunte Wright in a traffic stop when she confused her firearm with her Taser has agreed to testify at her trial; her department announced Tuesday as jury selection began.
According to Paul Engh, the attorney, former police officer Kim Potter will testify during the trial. Because a potential juror found out she did not fully understand the circumstances of the fatal encounter in her questionnaire.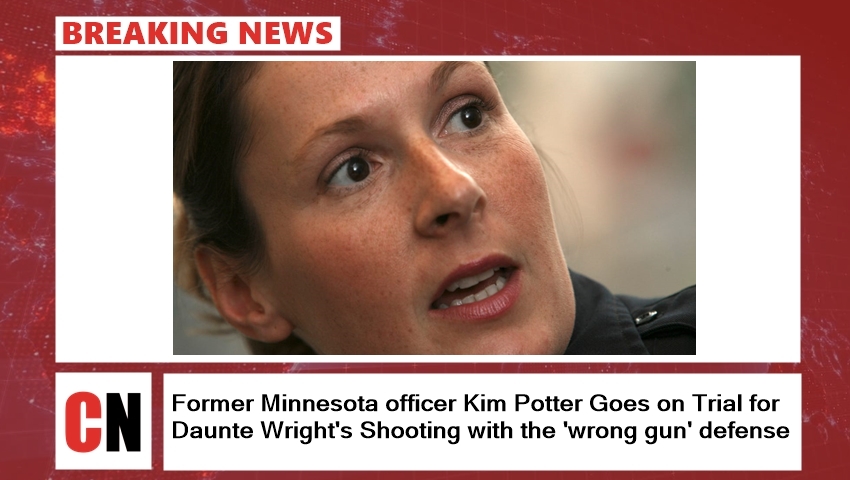 Engh explained, "Officer Potter will testify and tell you exactly what happened if you're selected.".
It will be obvious from the video and from the officers on the scene, as well as from Officer Potter herself, what was happening," he said. "I think it will be interesting to hear her perspective."
Who is Kim Potter & What's her involvement in Wright's Death?
In April, Potter, a 26-year veteran of the Brooklyn Center Police Department, was charged with first- and second-degree manslaughter in Wright's death.
The Hennepin County Medical Examiner says Wright, 20, died from a gunshot wound to the chest.
The complaint against Potter claims that Wright was originally stopped on April 11 for having expired license plate tags and hanging an air freshener from his mirror. Later, officers learned that Wright also had an arrest warrant for a weapons violation.
When officers were handcuffing wright after ordering him out of the car. a woman was yelling, "Taser!" after he tries to get back in.
Police reported hearing the same voice say, "Holy s—, I just shot him," later as Wright tried to drive away.
At the time, Brooklyn Center police chief Tim Gannon said. Potter inadvertently grabbed her service weapon instead of drawing her Taser.
Potter, who is white, claims it was an innocent mistake when she accidentally shoot Wright. Following the shooting, she resigned along with Gannon.
How are the Proceedings Going On?
Keith Ellison, Minnesota's attorney general, announced in May that his office would prosecute the case. Derek Chauvin, a former Minneapolis police officer who shot and killed George Floyd, was also prosecuted by his office, resulting in his conviction for murder.
While Chauvin's trial was underway and tensions were high in the Twin Cities, Wright died. Brooklyn Center witnessed protests several nights following Floyd's death, which brought back painful memories of the sometimes violent unrest after Floyd died in May 2020.
The questionnaires, in this case, were similar to those given to prospective jurors in Chauvin's trial. Authorities were asking over 200 people what they know about the Potter case, what they thought of Potter and Wright, and how they feel about protests and policing in Minneapolis.
One of the first jurors seated on Tuesday, a man claiming to be a medical editor, claims he has an unfavorable view of the "blue lives matter" slogan that is emerging recently. According to him, it is less about supporting police than it is about combatting the Black Lives Matter movement. Nonetheless, he also opposes the movement to abolish or defund the police.
On Tuesday, there were also two other jurors – a retired special education teacher and an operations manager at Target.
On the Livestream transmission of the trial, there was no showing of the jurors' names that's a rare practice in Minnesota. During the six days of jury selection, the district judge of Hennepin County will hear opening statements on Dec. 8.
John Burris, a civil rights lawyer who won a $2.8 million settlement for the family of Oscar Grant in 2009 after the transit officer who used a gun instead of a Taser killed him, says Potter had the right to use reasonable force in her pursuit of her targeted security. 
It is possible for the prosecution to only get a conviction on a lesser charge if that happens, he said. But if the jurors agree that she shouldn't have used the Taser at all, he said. They might find that she committed first-degree manslaughter.
The Takeaway!
However, Burris believes that if Potter comes across as remorseful, she might get empathy, resulting in an acquittal or a hung jury.
These cases are difficult, he said. In a case like that, there is an involvement of a lot of emotions. If the officer did not intend to kill someone, he or she is going to be highly emotional. That emotion is going to affect the jurors."