Jennifer Lopez has pulled at our heartstrings again, this time with her "On My Way" music video.
The video for Lopez's single from her upcoming rom-com Marry Me, starring Owen Wilson and GRAMMY-nominated singer Maluma, came out on Thursday night. "I hope you love the video as much as I do," Lopez wrote on Instagram after the video dropped.
In addition, she explained the song's significance. She writes, "This song means so much to me…in more ways than you will ever realize. It's about faith and believing in every step of your journey. and it makes me so happy that it is touching everyone's hearts, too!" Some of her hashtags included #NoMistakesOnlyLessons and #BelieveInYourJourney.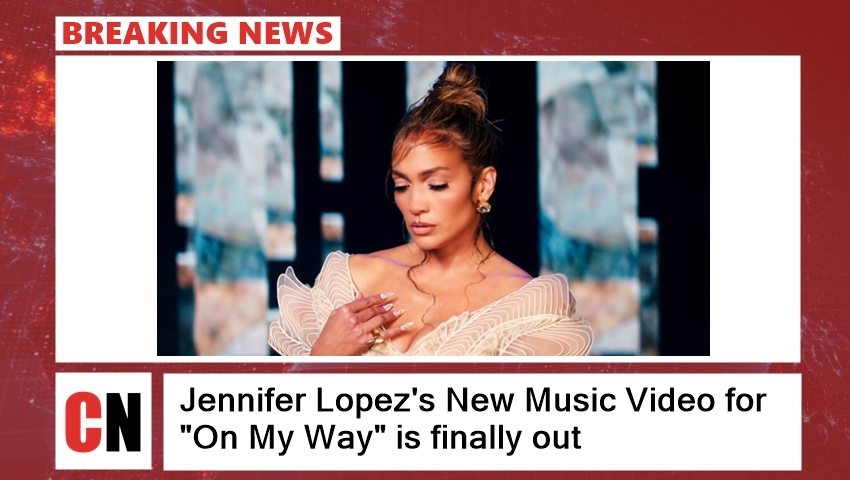 About the Video
Santiago Salviche directed the music video. His name might sound familiar because he has worked with some of the biggest names in music. Salviche has worked with Mariah Carey, Thalia and Marc Anthony, among others, to reunite with Lopez for "On My Way."
In the music video, J.Lo looks stunning. Her looks include a dress by Dutch fashion designer Iris van Herpen, a suit by Pierre Balmain, and a Versace jumpsuit.
As the backdrops switch, and the dynamics intensify, Jenny From The Block removes her jacket to reveal a black plunging tank top underneath.
When the song reaches the bridge, the switch between the various backdrops becomes more frequent. 
She sings, with intensity and emotion reaching a fever pitch. 'And every heartbreak was a yellow brick road / Keeping me on course, just getting me home / I was never lost, just passing through / On my way to you. 
In a similar manner, Lopez takes the song to its outro. When all of the music stops, leaving only the original piano notes at the end.
Marry Me
Despite a number of pandemic-related delays, Marry Me is finally going to release on Valentine's Day. She portrays Katalina "Kat" Valdez, who is engaged to her equally successful fiancé Bastian, played by Colombia's superstar. Owen plays a math teacher whom Kat randomly picks to marry when she spots him holding a "Marry Me" sign in the crowd at her concert. Naturally, Bastian's affair causes Kat's dilemma.
The real-world love life of J.Lo could not be more like a fairytale come true. "Lopez and Ben Affleck plan to spend Christmas together. They hope to make it as memorable as possible for their kids," according to a source.
You can watch JLo's latest song here.