For fans of the genre, I think this is the perfect watch. Jennifer Lopez is back in the rom-com game with Owen Wilson on her arm this time around. The two stars in Marry Me movie, a movie about two strangers who get married first and then get to know each other later. (Is this marriage at first sight for the digital age?) Based on the Bobby Crosby graphic novel, it's "the story of celebrity, marriage, and social media." Colombian superstar Maluma makes his feature film debut.
Find out everything you need to know about the upcoming Marry Me Movie.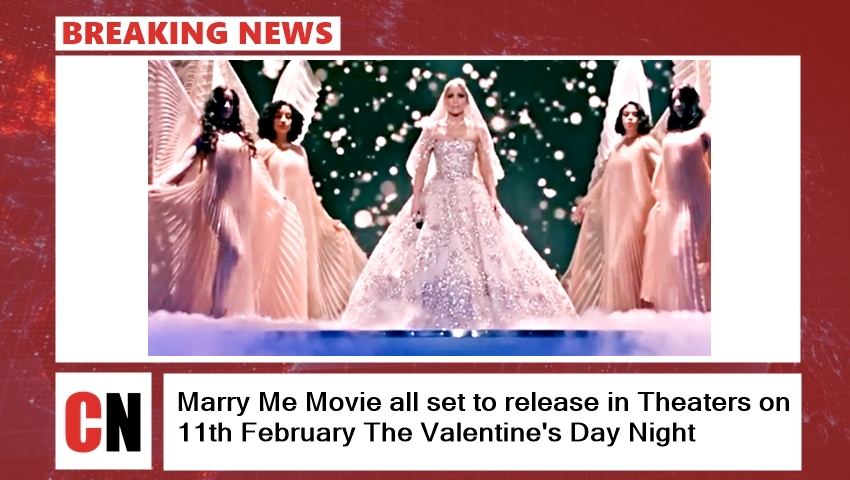 JLo is a broken-hearted superstar!
In a recently released trailer for Marry Me, fans get a glimpse of Jennifer Lopez and Owen Wilson's unexpected chemistry. A new clip also features Lopez's new song, "On My Way," and a look at Maluma's acting debut.
You can watch the trailer here!
Marry Me Release Date
'Marry Me' will debut on February 11, 2022, just in time for Valentine's Day. It was originally scheduled for February 12, 2021. However, it was pushed back to May 14, then again postponed.
JLo as Kat
The character Lopez portrays, Kat Valdez, is part of a celebrity power couple; her partner is Maluma's Bastian, another music icon. As superstars, their upcoming wedding will be a huge event – they have a joint hit, "Marry Me," and the ceremony will be a live streamed and viewed by a large audience.
Kat finds out moments before walking down the aisle that Bastian has been cheating on her, so she chooses to marry a random audience member instead. Wilson's Charlie Gilbert is a divorced math teacher who attends the event at the request of his teenage daughter and best friend, Parker Debbs (Sarah Silverman).
Synopsis
According to the official synopsis, a series of impulsive reactions leads to an unexpected romance. As forces conspire to separate them, the universal question is: Can two people from such different worlds find common ground and build a home together?"
It's Going to be Super Melodious
According to Universal Pictures, the soundtrack for Marry Me will feature original songs by Lopez and Maluma. In addition, an exclusive promo teaser shares a glimpse of the title track, which features J.Lo's vocals.
About the Director
Director Kat Coiro, whose credits include Dead to Me, Brooklyn Nine-Nine, and It's Always Sunny in Philadelphia, is behind the camera. Lopez is one of the producers, along with Goldsmith-Thomas, who worked on Hustlers and Maid in Manhattan.
Stay tuned for more updates & insights.