Are you ready for Netflix's crime sensation, Money Heist Korean style? If you're, then you have come to the right place, my friend! Because today, we're going to tell you everything we know so far!
When Money Heist ends its fifth season in 2021, fans will be left with a hole in their hearts shaped like a Salvador Dal* mask. However, with Netflix announcing the Korean adaptation of the Spanish crime drama, fans can soon relive the magic of this crime drama all over again.
Over the past decade, consumption of South Korean media has grown rapidly, especially for K-Dramas. Netflix has put in an enormous amount of effort to procure the best K-Dramas available, making it a leading streaming service for Korean dramas. Netflix's library only gains more value with the addition of the Korean adaptation of Money Heist.
Kim Hong-sun will direct the series, who previously directed K-Dramas such as Voice and The Guest. Ryu Yong-Jae, screenwriter for the Netflix Original My Holo Love, will serve as the screenwriter for the upcoming adaptation. BH Entertainment and Content Zium will collaborate on the production.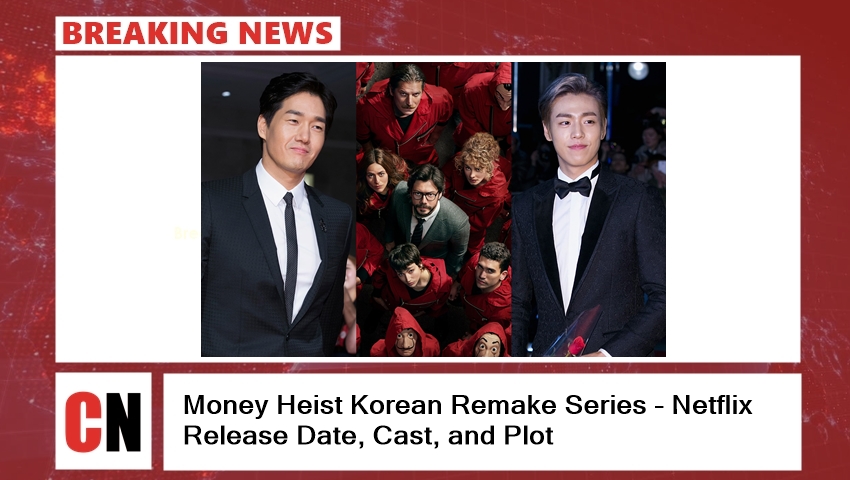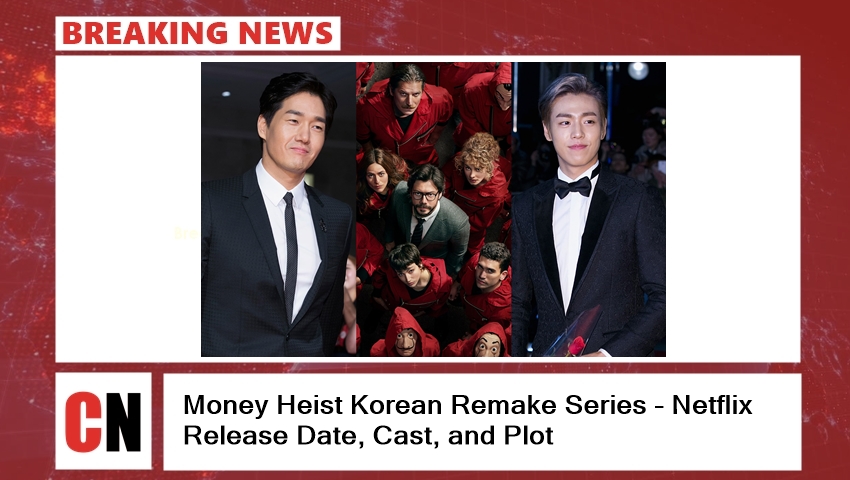 Is K-Drama Money Heist Korean in production?
K-Drama went into pre-production on the 18th of August. Filming of the series began in Seoul, South Korea only a few weeks later, on September 4th, 2021. We're not sure when filming will conclude, but we anticipate production to be over half complete after three months of filming.
What is the release date of the K-Drama Money Heist on Netflix?
We have little to no chance of seeing Money Heist in the first half of 2022 because the production is deep into filming. Instead, the series is more likely to premiere between October and December 2022.
Who's in Money Heist Korean Remake?


The Netflix press release confirms the following cast members for Money Heist:
The Gang
Yoo Ji-Tae is the professor

Park Hae-Soo as Berlin

Jun Jong-Seo plays Tokyo

Lee Won Jong will play Moscow

Denver as Kim Ji-Hun

Nairobi will be Jang Yoon-Ju

Rio is going to be Park Jung-Woo

Helsinki will be Kim Ji-Hun

Oslo by Lee Kyu-Ho
The Task Force
Seon Woojin and Kim Yunjin

Kim Sung-O & Cha Moohyuk
The Hostages
Park Myung-Hoon & Cho Youngmin

Lee Joobeen and Yoon Misun
The South Korean cast will certainly be just as entertaining as their Spanish counterparts.
Is Alex Pina involved with the K-Drama adaptation?
According to the announcement, the creator of Money Heist, Alex Pina, will not be involved in the production of the series but had this to say about the Korean adaptation:
For years, Korean creators have developed their own language and audiovisual culture. Thousands of viewers around the world have found their series inspirational, especially among young people, as they have transcended cultural boundaries. I find it curious that the world of La casa de Papel is so appealing to Korean creators that they decided to adopt it. Also, the fact that the action takes place on the Korean Peninsula is a milestone that I am very pleased about.
How many episodes are there?
In its first season, Money Heist Korean remake will consist of 12 episodes. Each episode will last 60 minutes.
Are you looking forward to the K-Drama adaptation of Money Heist? Share your thoughts below!