Skyline shooting: A 12-year-old boy was shot and killed by a stray bullet nearly two weeks ago, and his family is still seeking answers. Summer Stephan, the San Diego County District Attorney, and local community groups canvassed San Diego's Skyline neighbourhood. They searched for leads about Angel Gallegos's shooting death on Nov. 25. Gallegos, a student at Parkway Middle School, was struck by a stray bullet on Thanksgiving. At about 9:30 p.m., near his family's home at 7400 Cahill Drive.
No arrests to date
Gallegos' death has not been the subject of an arrest or any information concerning a suspect.
His aunt Maria Gaspar-Casillas said that the family works together to move forward. She was "still heartbroken." "Waiting for answers."
In honour of Gallegos, people light candles every day for 12 straight days outside the Skyline property following his death. In addition, the family says that there have been people coming from all over San Diego County to leave flowers and pray there.
On Tuesday, Gallegos's body was put to rest after a funeral at Our Lady of Angels Church in Sherman Heights.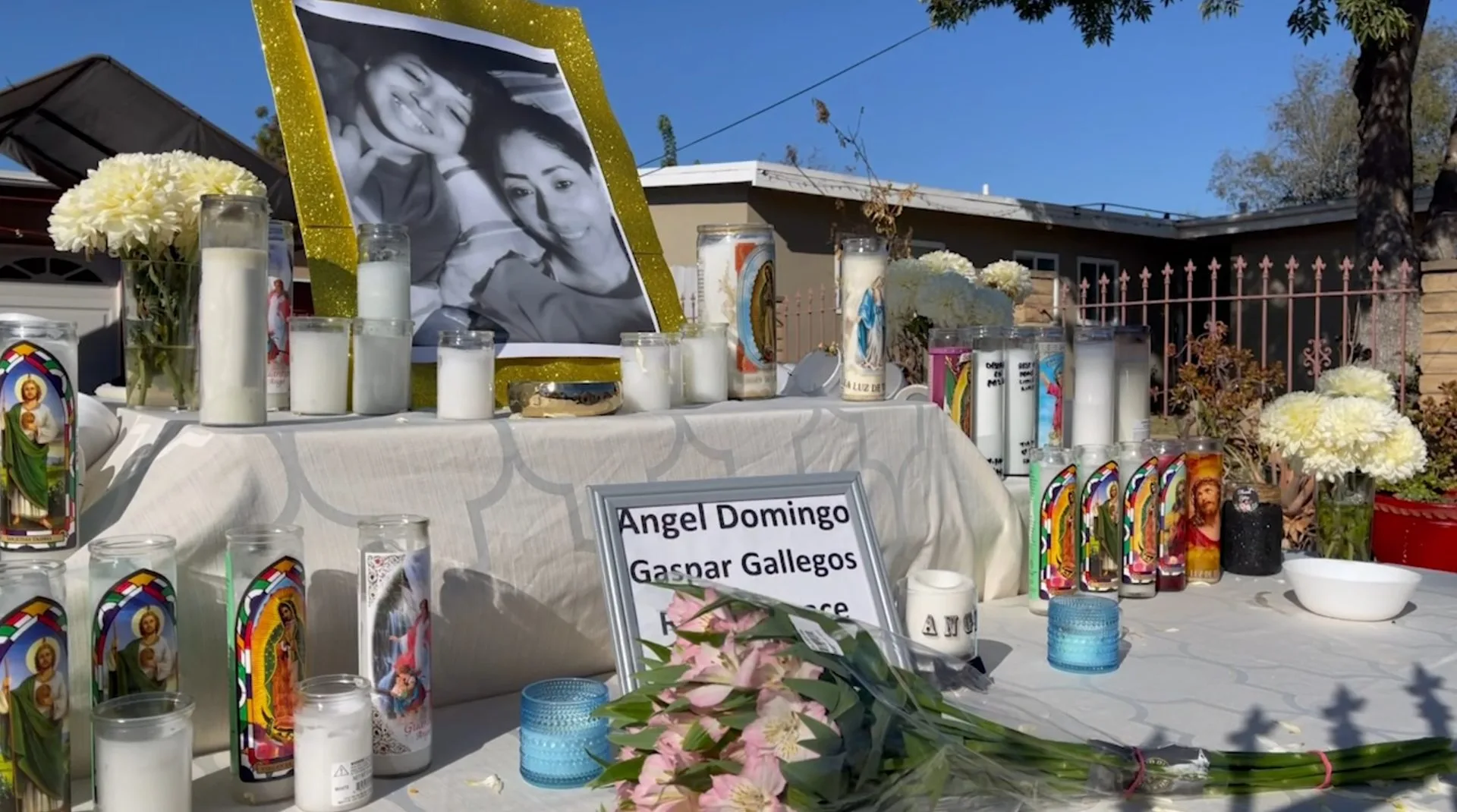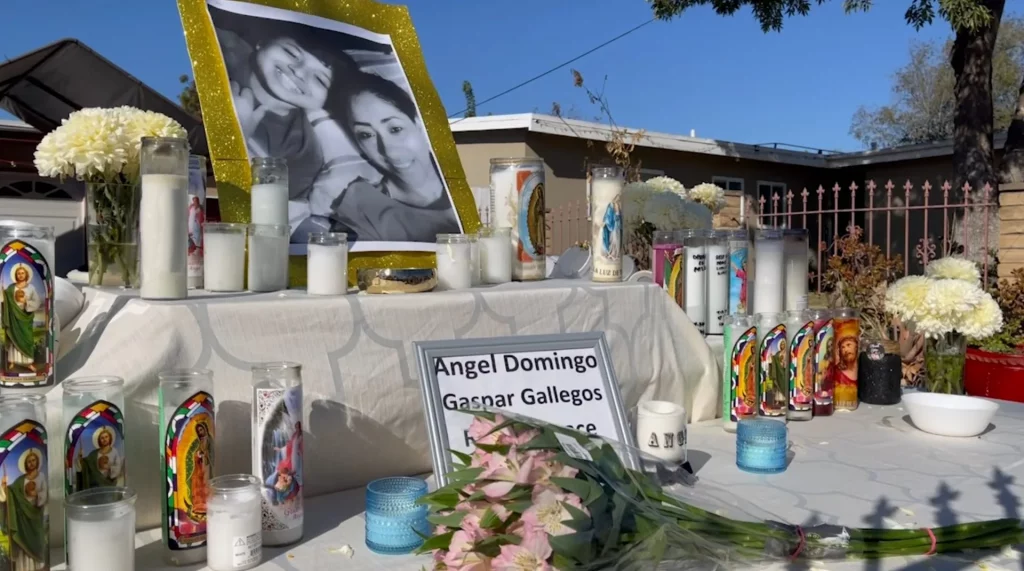 Several community organizations canvassed the neighbourhood to search for answers, knocking on doors and speaking with neighbours.
According to Gaspar-Casillas, the family has received a great deal of support.
When tragedies like these occur, it is reassuring to know that there are people who devote themselves to causes like this and that we are not alone," she said.
Stephan was also at the family home with her team members, offering her support and a promise to continue working on the case.
Stephan said, "This child belongs to us all." Although it seems as if answers are not forthcoming, the investigation continues. We need answers."
She acknowledges there will likely be an investigation if someone speaks up and shares what they know about that fateful Thanksgiving night.
"I just hope you will find it in your heart to help us find answers," Gaspar-Casillas says.
Anyone having information on this shooting can contact the San Diego Police Department's Homicide Unit at 619-531-2293. Or they can call San Diego County Crime Stoppers at 888-580-8477. Tipsters can remain anonymous.