Joe Biden faces significant doubts from the American public. Because of this, his job approval rating lags across a range of significant issues. An ABC/Ipsos poll finds new lows for his handling of crime, gun violence, and the economy.
In response to rising inflationary concerns, Americans are especially unhappy with the way the Biden administration is handling this issue.
Poll Findings
Two-thirds of Americans disapprove of how Biden handles inflation (only 28%). And more than half disapprove of how he handles the economic recovery (57%) as well. Despite opposing views from Republican voters (94% disapproving). The survey also reveals weakness from Biden's own party, with only a slim majority of Democrats (54%) approving. In addition, Biden's orbit is bleeding independent voters, with 71% disapproving of his handling of inflation.
ABC used Ipsos' KnowledgePanel to conduct the ABC/Ipsos poll, which reveals Biden's rocky ratings at a time when inflation and paying everyday bills are among the top concerns of Americans. As Republicans continue to highlight rising prices at the pump and the grocery store as a critical issue for the upcoming midterm elections, a referendum on Biden's performance. Concerns over inflation have eclipsed concern over the Coronavirus pandemic, according to recent polls from Monmouth and AP-NORC.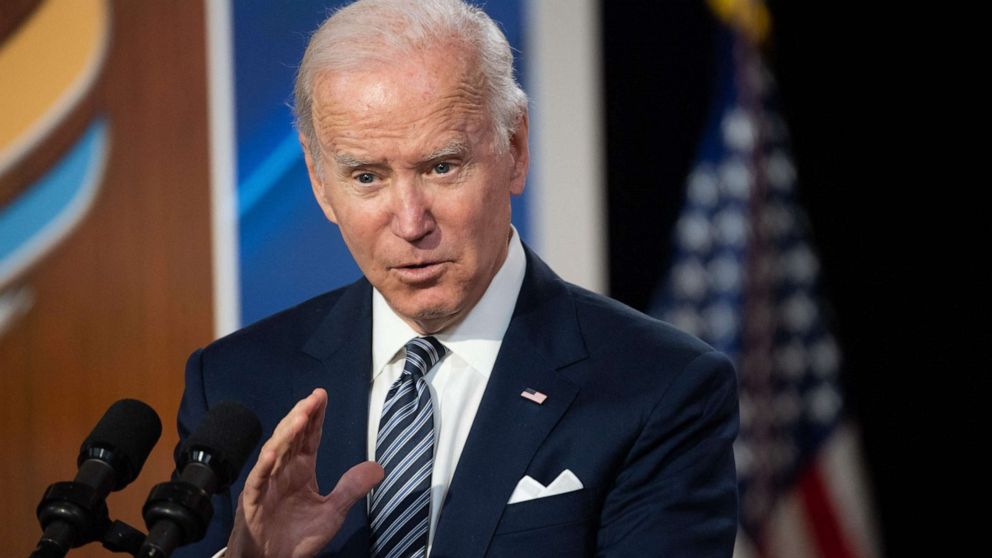 FiveThirtyEight measures Biden's overall approval rating at 43% because of low job assessments in areas of high public concern.
Biden stands out in one area: his handling of COVID-19. A slim majority of Americans (53%) approve of Biden's handling of the pandemic. In any case, Biden's COVID approval rating has dropped to its lowest point.  Since taking office, ABC/Ipsos polling, a sign that his job may be hard to keep.
Unrest on Covid Vaccine by the Public
While the delta and omicron variants of COVID-19 trigger stricter vaccination and mask requirements across the country, the White House has expanded federal mitigation efforts.
Biden remains committed to his policy of requiring vaccinations for all federal employees and contractors. This will impact millions of workers in both the public and private sectors. Recently, a U.S. The District Court blocked a state GOP lawmakers' challenge to the decision. 
Despite this, a majority of Americans (51%) disagree with Biden's stance on vaccine mandates. Almost every 7 in 10 Americans think mask mandates should remain the same or be strengthened.
In many parts of the country, Biden also faces a lack of support when it comes to dealing with the rising violence.
In the wake of historic murder rates, only a little more than one in three Americans (36%) approve of Biden's handling of crime, down from 43% in a late October ABC News/Ipsos poll. 
Additionally, only 32% approve of Biden's handling of gun violence, down from 39% in October. Moreover, only one in four independents approve of Biden's work on gun violence.
Biden's handling of climate change is unpopular with a slim majority of Americans (51%). However, despite some grumbling from progressives that the administration was not doing enough on this issue, a large majority of Democrats (81%) support the administration. 
Following his inauguration, Biden issued a series of executive orders to reduce greenhouse emissions and stop leasing federal lands for oil and gas.
President Biden's recent two-hour video call with Russian President Vladimir Putin did not impress Americans. According to this survey, the majority of Americans (55%) disapprove of the way Biden is handling relations with Russia. Moreover, only 38% of Americans believe Biden can effectively negotiate with Putin on their behalf, down from 49% in the June ABC News/Ipsos poll.