Finally some news for all the gamers out there about The Rise of the third power. Apparently, Rise of The Third Power will have an official release date for PC and consoles, according to Dangen Entertainment. A total return to classic RPGs from the SNES era of gaming, this game has been in the public eye since 2017. Two individuals developed the game at Stegosoft Games. Based on the most recent teaser, it's evident that this was a labor of love. You will have the opportunity to assemble a group of up to eight people, each with their own story, aspirations, and personalities, as they attempt to avoid war and depose the Arkadyan emperor during the 35-hour journey.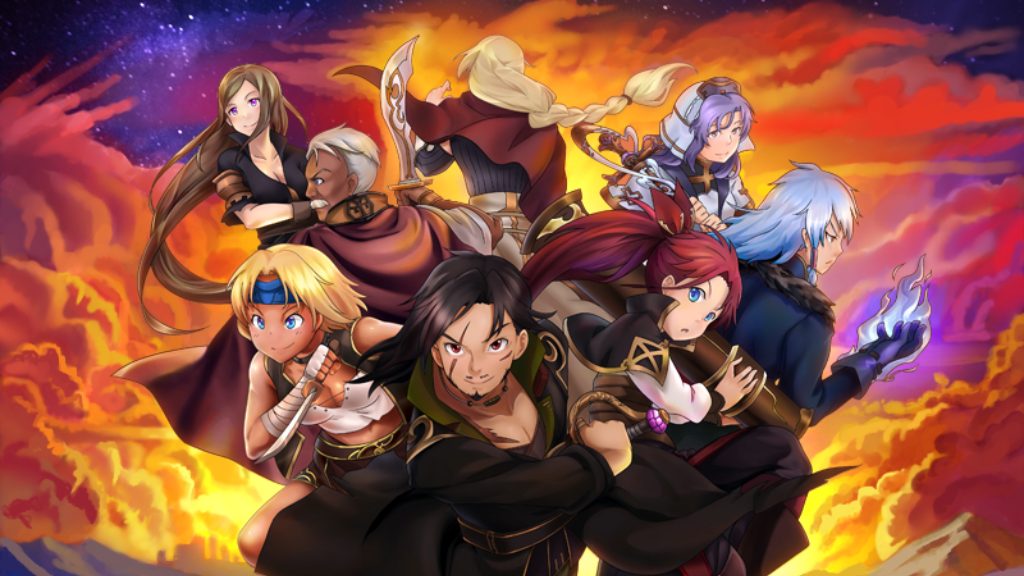 Rise of the Third Power Release Date
Nintendo Switch, PlayStation 4, Xbox One, and PC users will be able to play Rise of the Third Power on February 10, 2022.
Rise of the Third Power Storyline
As well as a thrilling story, Rise of the Third Power provides a great environment for players to explore and uncover a lot of optional content and objectives. The player can save at any time during the game, just like in Ara Fell, but there are autosave spots and alerts before important events. Players can use an auto-kill mechanism on all foes to progress through combat more quickly by choosing the "Story" difficulty setting.
"More than anything else, what matters is that we make our games with a passion." "We didn't think we could accomplish it any better than we did in Ara Fell," Stegosoft Games explains, "but we hope it comes across in the Rise of the Third Power."
Rise of the Third Power Plot
Rise of the Third Power originally appeared in 2017 and is a modern-day tribute to the SNES era of RPGs. It combines Western and Japanese elements. As they engage in a suicide mission to avoid war and overthrow the Arkadyan monarch, players will assemble a party of up to eight people, each with their own backstory, goals, and personalities. As they navigate Rin's dangerous environment, players will encounter a mixture of humor, drama, and sadness.
The Third Power's fighting system emphasizes the use of abilities, eliminating the need for a fundamental assault like Ara Fell's. Tactical use of each knowledge is vital. Players may switch between party members, view the action order at the top of the screen, and activate team skills, challenging them to use clever character combinations to exploit adversaries' flaws and develop methods to rip through combat. 
Each item is discovered, bought, or stolen. It gives the player a permanent, one-of-a-kind improvement to their character; instead of purchasing replacements, the player purchases or builds improvements, reducing inventory management redundancy while simultaneously providing a reward for the completionist.
THEME-BASED
Assassinate Arkadyan Emperor Dimitri Noraskov with an eight-person suicide mission. As players navigate Rin's hazardous environment, they will encounter humor, drama, and tragedy.
POLITICAL INTERESTS
The power balance on Rin's planet remains skewed, with power vacuums that remain unfilled as it heals from the Great War. As a result, skeptics, liars, and betrayers will besiege and help the player's team, all as time ticks down to the reenactment of human history's most significant conflict.
PERSONALIZED BATTLE SYSTEM
Eight playable characters are featured in the Rise of the Third Power, each with its own strengths and limitations. All of them are designed to fight alongside one another without the need for cumbersome party management. Instead, build your formation by combining each character's unique strengths and weaknesses, researching your opponents, and rushing into combat.
PERFORMING EQUIPMENT
Characters gain permanent, one-of-a-kind improvements with every new item they discover, buy or steal. Instead of buying replacements, players invest in improvements. There's no need to buy that awesome helmet in town just to find a better one in the dungeon. For a total of 192 upgrades to locate, each character has three equipment slots, each with eight upgrades. By eliminating inventory management tedium, a completionist is provided with something useful to search for.