Avril Lavigne is back on the scene. On February 25th, the Canadian singer will release her seventh studio album, titled "Love Sux".
The cover shows Avril holding black balloons against a red background, all punked out. She recently shared the news on her official IG handle. 
View this post on Instagram
Featuring collaborations with Barker himself, as well as Blink-182 member Mark Hoppus, Travis Barker's DTA label will be producing the record. Among the contributors on the album is Machine Gun Kelly, who is also signed to DTA Records.
Avril and Travis have worked together before, having been part of the same punk rock wave. We first collaborated 15 years ago on my album 'The Best Damn Thing'. I always enjoy watching him become the producer that he is today. The record label he founded felt like the perfect home for me because we wrote songs together," she said in a statement.
Artwork, producers, and collaborators suggest Avril is moving away from the pop she's been making over the past few years. She's gravitating back toward her punk-rock roots.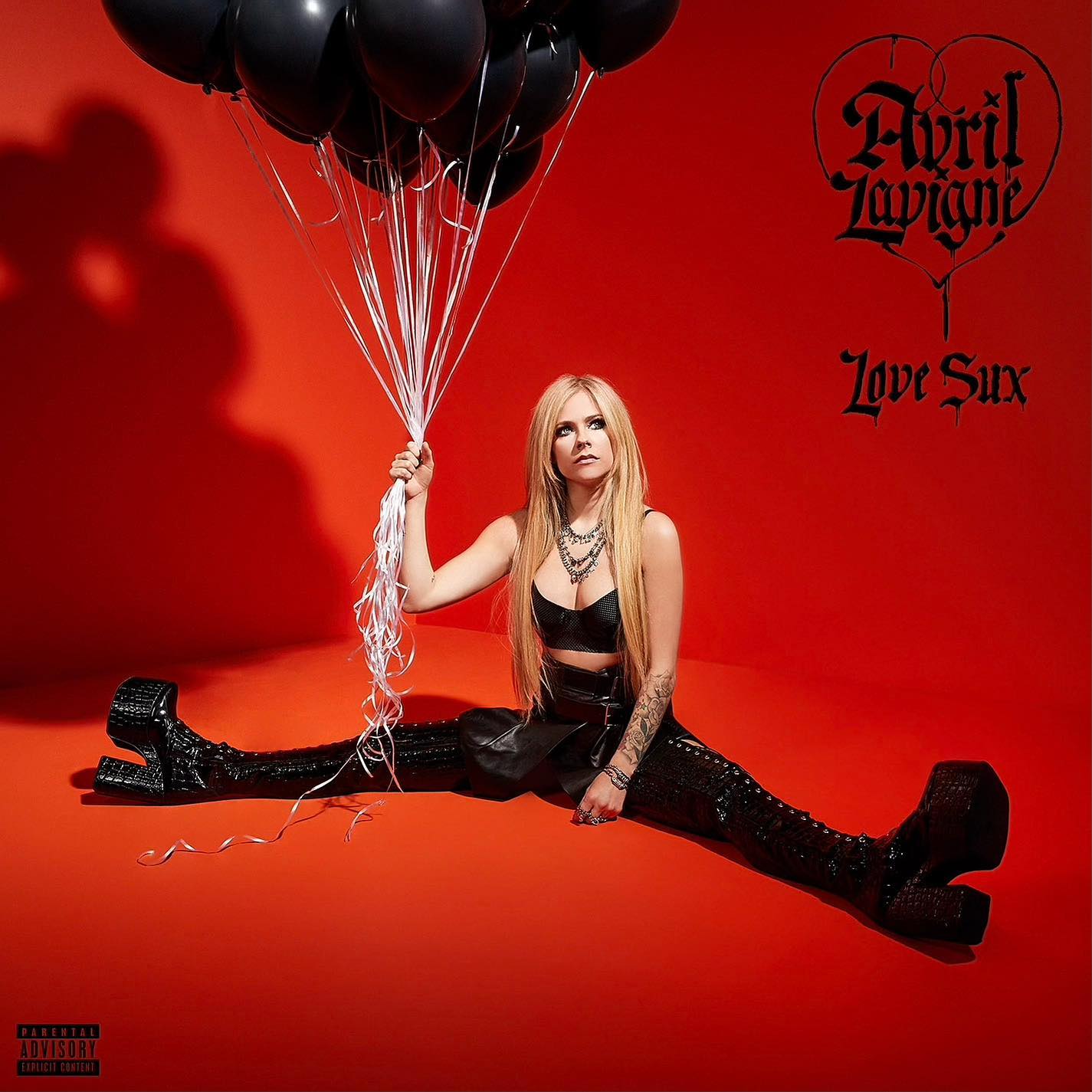 You may not agree with us, but for us, Avril will always be the punk rock queen we grew up listening to💖.
As Lavigne puts it, "I wanted to re-create the sounds I was influenced by at the beginning of my career. This time I wanted to have fun and rock out." Avril tells Entertainment Tonight that she feels like the time was right for an album of this type. Avril says that while the record will reflect on her previous relationships, the record will also reflect the stage of her life at the moment, which is fun and light.
A New Song "Love It When You Hate Me," is Out
She recently dropped her new song, "Love It When You Hate Me," which features a verse performed by Blackbear. The record is available for pre-order now. First, however, you can listen to the teaser here.