It hasnt even been a month since Red Notice has released and fans are already looking forward to Red Notice 2. And why wouldnt they? The first part was full of ups and downs and ended on a big twist turned cliffhanger. Moreover, watching Dwayne Johnson, Ryan Reynolds and Gal Gadot  on the same screen for many has been a dream come true for many. 
So, are the producers really planning a sequel for one of the biggest hits on Netflix? And if yes, when will it release? Here is everything about Red Notice 2!
Red Notice 2 Release Date
The movie still has to be renewed for a sequel. But there's plenty of chance that it will. After all, it had the biggest opening weekend ever in the history of netflix movies.
Dwayne Johnson, who is also the producer for the movie, in an interview said:
"I would love to do more… it's up to the audience, so we will see. I will tell you that just based off of reaction so far and what we've been able to cull from the audiences, there's a good chance that we will see a return of this."
The director- writer for the movie, Rawson Thurber, said that depending on the success of the movie, they will decide how far the Red Notice franchise will go.
So, looking at the current success of the movie, we think a sequel is a must. Once the movie is renewed for Red Notice 2, the script for it will be finalised. Then, filming will begin and after that post production will begin. Overall, Netflix takes about 2 years to release a sequel of any movie. Thus, Red Notice 2 will probably release in November 2023.
Red Notice 2 Synopsis
Red Notice was full of twists. And it ended on a cliffhanger giving everyone a hint that a sequel will be happening if part 1 was a success.
Part 1 of the action comedy showed Hartley and Booth pairing up to find The Bishop. But to find her, they first need to get a hold of the three ancient relics which are connected to Cleopetra. As soon as Hartley and Booth get all the three eggs, Hartley reveals to him that he has been double crossed. Hartley was after all working with The Bishop all along.
During this entire period, these members go through many ups and down. But nothing can beat the end! The Bishop and Hartley are on a yatch enjoying themselves when they get a call from The Booth telling them that their accounts containing $300 million had been freezed. Moreover, Booth has also informed the Interpool of their wherabouts. Also, Booth offers to save them and help them earn twice the amount they recieved from the previous heist but only of they do what he wants. And he wants to do a new and even bigger heist that needs three theives.
All of this definitely sets a plot for a sequel of the action packed movie. This time the trio will be in Paris heading for the Louvre Museum. What are they going to steal this time? Are they going to trust each other this time or will we see them double crossing each other again and again?
Regarding his plans for the sequel, Thurbur said:
"I have an idea of what's in store for them, but I think when you put three thieves together, it can be tricky. Never trust anybody!"
Hence, its going to be quite a sequel.
Red Notice 2 Cast
While an official cast list has to be released, here is a list of cast members we think will be returning for the sequel.
Dwayne Johnson as John Hartley- A FBI agent

Ryan Reynolds as Nolan Booth- Arenowned art thief

Gal Gadot as The Bishop A criminal

Ritu Arya as Urvashi Das- An interpool inspector

Chris Diamantopoulos as Sotto Voce- An arms dealer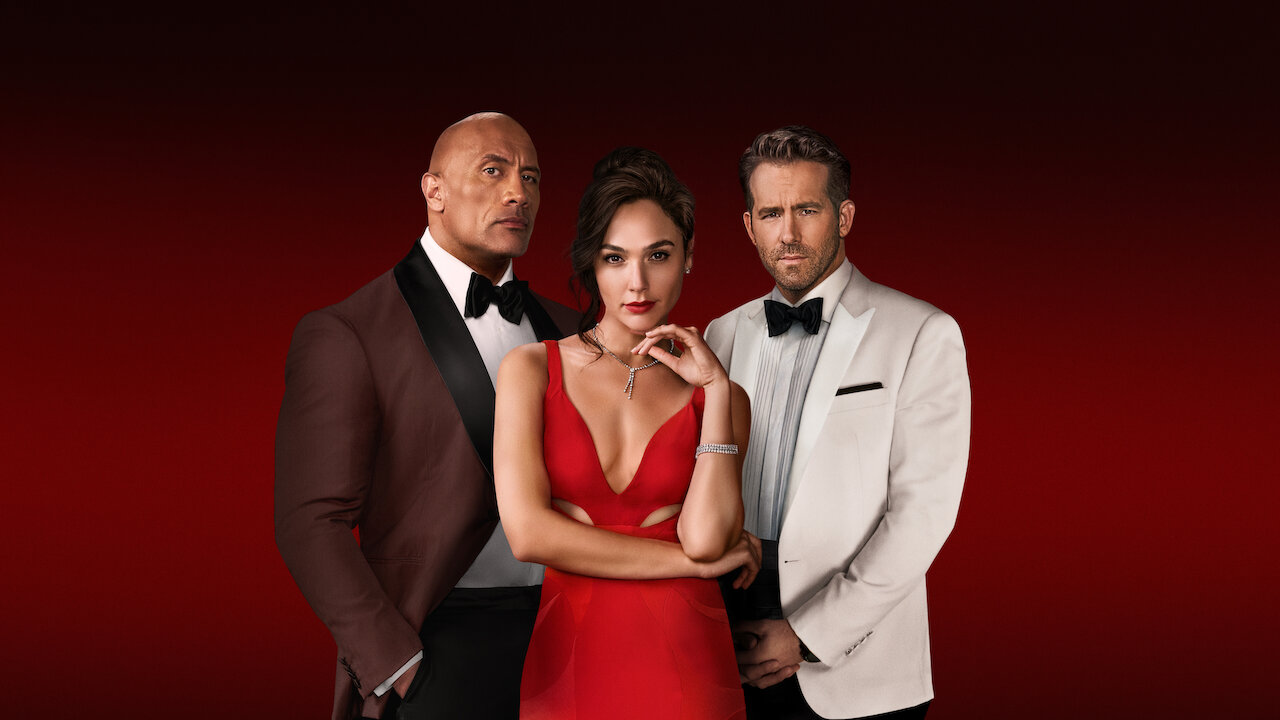 Red Notice 2 Trailer
Since Red Notice 2 still has to be renewed, a trailer is pretty far away. Usually, Netflix takes about 2 years to release a Netflix meaning part 2 of Red Notice is expected in late 2023. A trailer for it will release some time before the movie airs.