A gameplay trailer of Rugby 22 video game was released earlier this month. In addition to Rugby 18 and Rugby 20, Rugby 22 is also being developed and published by EKO Software and BigBen Interactive.
On 27 January, the game will be available for PlayStation 4, PlayStation 5, Xbox Series X, Xbox One, and PC gamers.
Get ready for the next step in sports simulation in Rugby 22!

Play as the top clubs, compete in official competitions, and dominate the field, using set plays and formations to claim victory.

Rugby 22 will be released on January 27th, 2022! pic.twitter.com/lJ3XXXZPOP

— RUGBY 22 (@rugbythegame) January 13, 2022
With the license of the Top 14 and the Pro D2 of French rugby and the United Rugby Championship, players can play as any of the four Welsh sides.
In addition, the club can play as Wales – with Wayne Pivac's team one of the licensed international teams. The game will also feature New Zealand, Australia, France, Fiji, Ireland, Italy, Scotland, Japan, and Georgia.
Despite appearing in the previous two versions of the game, there is no mention of the Gallagher Premiership license.
New features include a new control system, pod systems, and more set-plays in this game, the first rugby sim since Rugby Challenge 4 in 2020.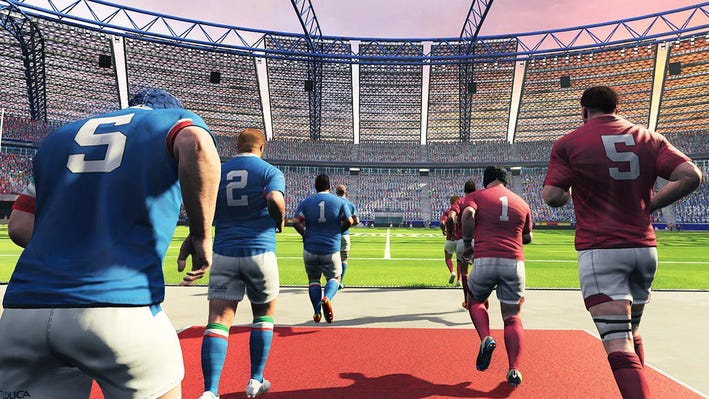 The Need for Rugby Video Game
A decent video game has been called for in recent years to grow rugby.
When Agustin Pichot ran for the role of World Rugby chairman a couple of years ago, he made a big deal of this.
He said, "Rugby is old-fashioned in terms of technology."
Esports are essential for the new generations, as I see my kids today. Digital games such as Fortnite, League of Legends, and FIFA catch a younger audience's attention. Other games included NFL Madden 2020, NBA 2K20, and NBA 2K20.
In 1995, there was no decent rugby game, so a dedicated World Rugby innovation department would have to focus on that. We must think of new ways to engage modern fans. The young generation. "This isn't rocket science."
The video game industry has seen behemoths like FIFA, Madden, and NBA 2K – and even niche titles such as Big Ant's Rugby League Live series and Cricket games have flourished.
Video game giants EA Sports had a brief foray into rugby during the 90s, but Jonah Lomu Rugby remains the pinnacle for many.