Colton Underwood, engaged to his "bestfriend, teammate, and now fiancé. The star of Bachelor in Paradise, came out about his sexuality recently. Shortly followed by that he also announced the big news of getting engaged to Jordan C. Brown. The couple has been together since 2021. Over these months we have enjoyed a lot of precious moments between them. And seeing them being committed to each other so willingly is truly heartwarming!
The news was made official via Instagram
Colton Underwood and Jordan C. Brown both made separate Instagram posts about this happy news. 
Check official post by Colton Underwood:
View this post on Instagram
How did the couple get engaged?
Colton revealed in an interview that they mutually decided on embarking on this new journey in California's Big Sur. On his 30th birthday, Colton and Jordan both went to Big Sur on a weekend where they enjoyed the best moments of their life. According to him it was a delight to remember all the beautiful times that the couple has had in each other's company.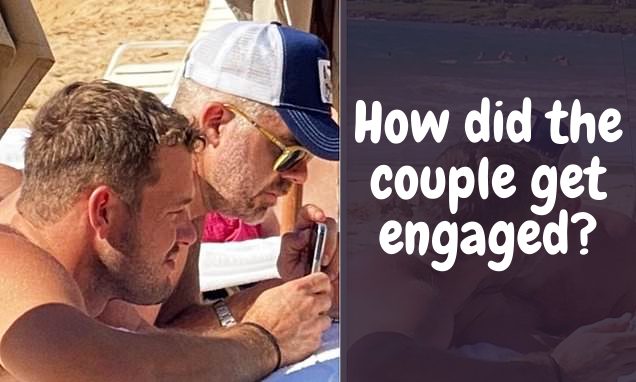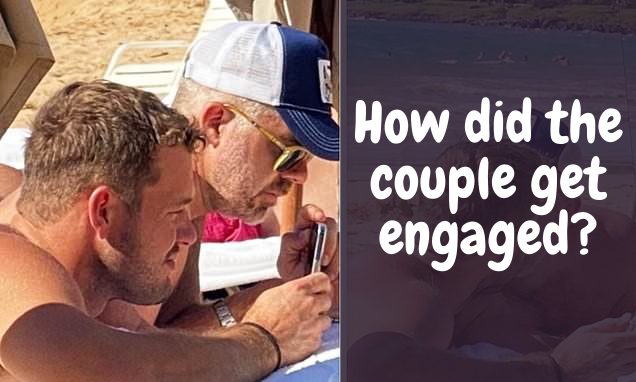 Colton rose to fame when the 23rd season of Bachelor in Paradise went on air. It hasn't been an easy path for him since then, however he has stayed strong despite all the hardships. Shortly after the show ended he came out to his fans and family via a Netflix limited series named "Coming out Colton.
The series did not just highlight the events which made him so powerful but in a way it also gave hope to everyone who is queer and struggling. In another place, Colton talked about how toxic it becomes when you're in denial about yourself. The daily loop of not being able to stand yourself is not only heartbreaking but also draining. And self acceptance is the only way out. It is true because Colton Underwood did it! 
In the official trailer for the series, Colton said: "I didn't want to be gay, and the main voices in my head were just telling me, 'You'll get through this, you'll get through this. Never thought I was going to come out. I thought I was going to die with this secret."
Downton Abbey: The Keenly anticipated film sequel will Release in Summer
Colton had no plans of getting in a relationship
Just a few weeks before Colton met Jordan he mentioned in an interview that he doesn't see himself getting together with someone in the near future. But it looks like fate had some other better plans. According to him, when he met his partner he knew what real love was. And in that instant he was sure of what he wanted to do in the future. 
Colton Underwood engaged to a political strategist
Jordan C. Brown is 39 years old while Colton is just 30! Brown has been in politics since 15 years and has a pretty successful career. He also happens to be the owner of One Blue Hill, a company which deals with various matters concerned with the entertainment industry. 
He campaigned actively during the Obama tenure and now he's even better at his job. Jordan C. Brown recently received the honorary Edmund Hillary Fellowship! 
The fans were very supportive of the news of Colton Underwood engaged to Brown
When the couple announced their engagement via Instagram posts the comments were filled with love and happy wishes. Especially under Colton's posts people were being extremely kind because as everyone knows 2021 was extra hard on him. Not just the Instagram comments but Twitter was also delighted to hear about their engagement. Moreover seeing someone from politics being open about their sexuality is truly a milestone!