Netflix's Marvel shows are coming to Disney+ and it is truly a dream come true! In the past the relations between these two haven't been great but seeing them sort out their differences is truly big news for the fandom because this means that we are soon getting the rest of Marvel content which wasn't patented under Disney's name soon on their streaming site.
Daredevil has been one of the most successful Marvel shows. However Netflix owns its rights and also has the authoritative right to control the role of Charlie Cox and other Marvel characters which came into existence around 2014-2019. This has caused a lot of disputes in the past. Although Daredevil got canceled, fans are still hoping for another season. And now that Netflix's Marvel shows are coming to Disney+ what can you expect for the future of Daredevil? Well, continue reading to find out!
As this is a big milestone, Michael Paull himself addressed the fans regarding the news. In his official words:

"Disney+ has served as the home for some of the most beloved brands in the industry, and the addition of these live-action shows brings more from the Marvel brand together, all in one place. We have experienced great success with an expanded content offering on Disney+ across our global markets and are excited to continue that here in the U.S. as well by offering our consumers not only great content with the new Marvel additions, but also a set of features that help ensure a viewing experience most suitable for them and their family."
When are Netflix's Marvel shows coming to Disney+ ?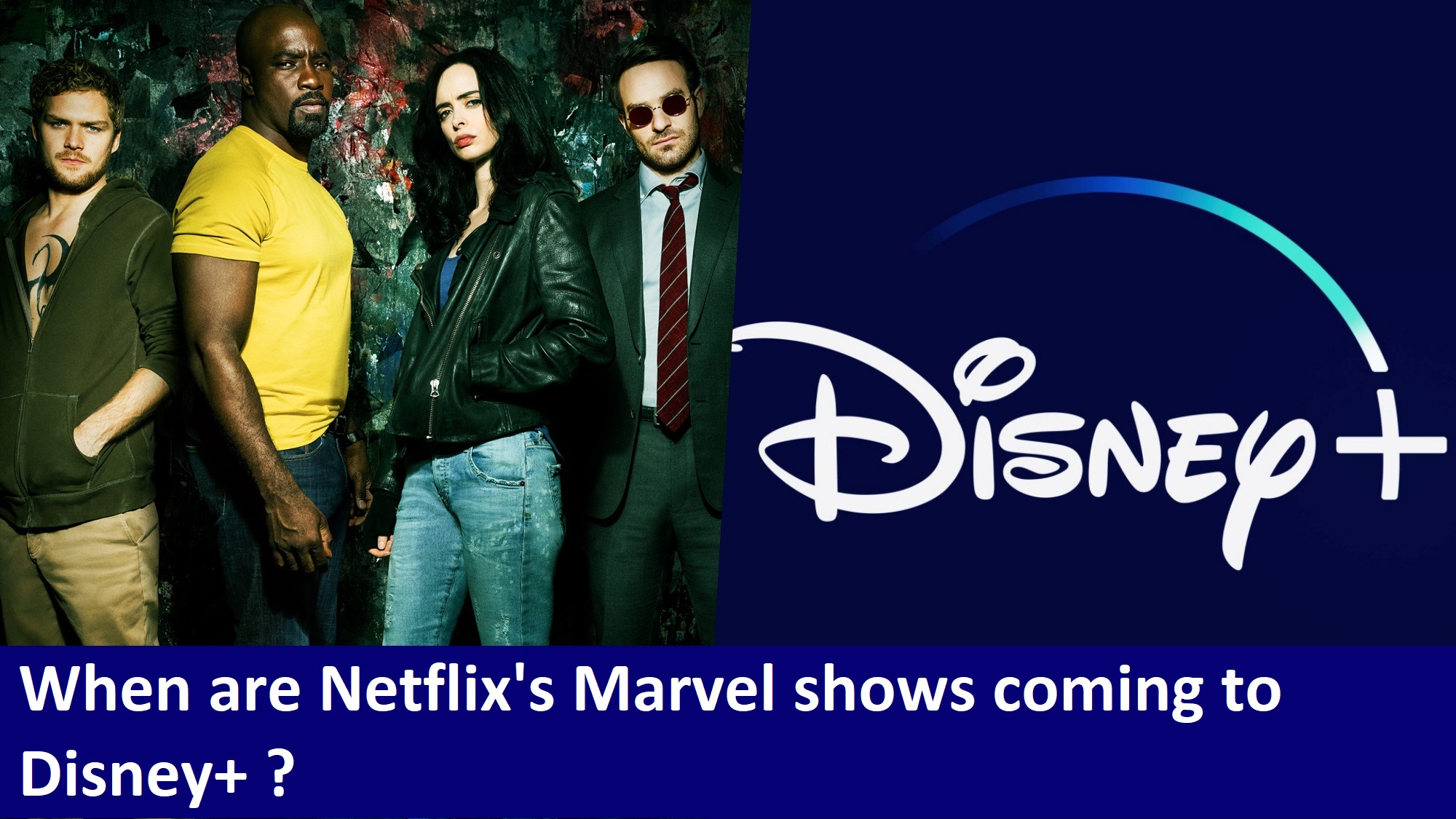 The Netflix Marvel Originals will be available for streaming on Disney+ from 16th March onwards. However this is only for the US audience. And the following shows will leave Netflix on 1st March:
Daredevil

Jessica Jones

Luke Cage

Iron Fist

The Punisher

The Defenders
For now the Netflix Marvel shows will be available in Canada, the U.K., Ireland, Australia and New Zealand. But soon other regions will also gain access to these shows. 
Which Netflix Marvel shows will be coming to Disney+ ?
The Marvel Universe grew immensely after the release of Daredevil, Jessica Jones, Luke Cage, The Defenders, The Punisher, and Iron Fist. However neither of them got completed seasons. All of these Netflix Originals got canceled by the streaming site. But now that they are coming to their home site you can expect more content related to them! 
Almost all of the heroes and supervillains from the aforementioned shows can now be claimed under the Marvel Cinematic Universe (MCU). Kevin Feige himself hasn't confirmed any of these rumors but it is pretty clear from how the situation is advancing. The main crew member, Charlie Cox (or Daredevil) has already made multiple appearances in Marvel projects. The latest ones being Spider Man NWH and the Marvel show "Hawkeye". The fans were quite pleased to have him back which is a good sign! 
A series of shows are lined up for the year 2022 and later than that too. So, keep an eye on the official updates as who knows which one of the upcoming series will revive the characters from Daredevil, Jessica Jones, Luke Cage, The Defenders, The Punisher, and Iron Fist.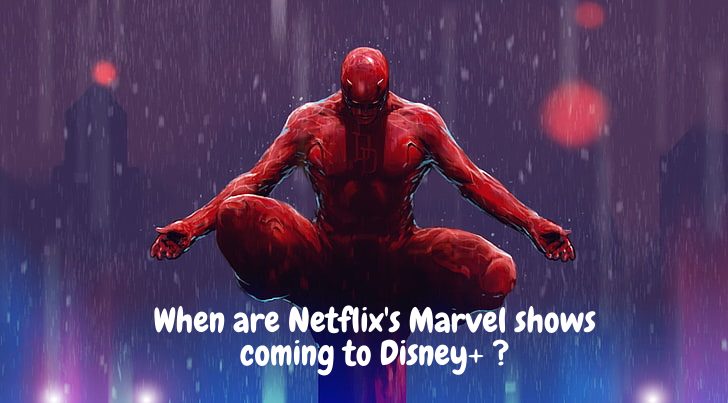 Why are Netflix's Marvel shows coming to Disney+ ?
The shows which were made before Disney's decision of connecting them to the Cinematic Universe, were all under Netflix's control. Even though they were Marvel related characters, Disney could not decide any of their fates without having Netflix's approval. However this was a contract for a limited period of time. And now that it is almost over, the shows are finally coming to Disney+. 
Along with the updated list of Marvel shows, Disney has also revised its list of parental guidelines. This is because these shows are quite violent and are not suitable for kids to watch. The nudity is also much higher than the normal Marvel shows which got made recently. Hence it is advisable for parents to coordinate with the new updated guidelines.