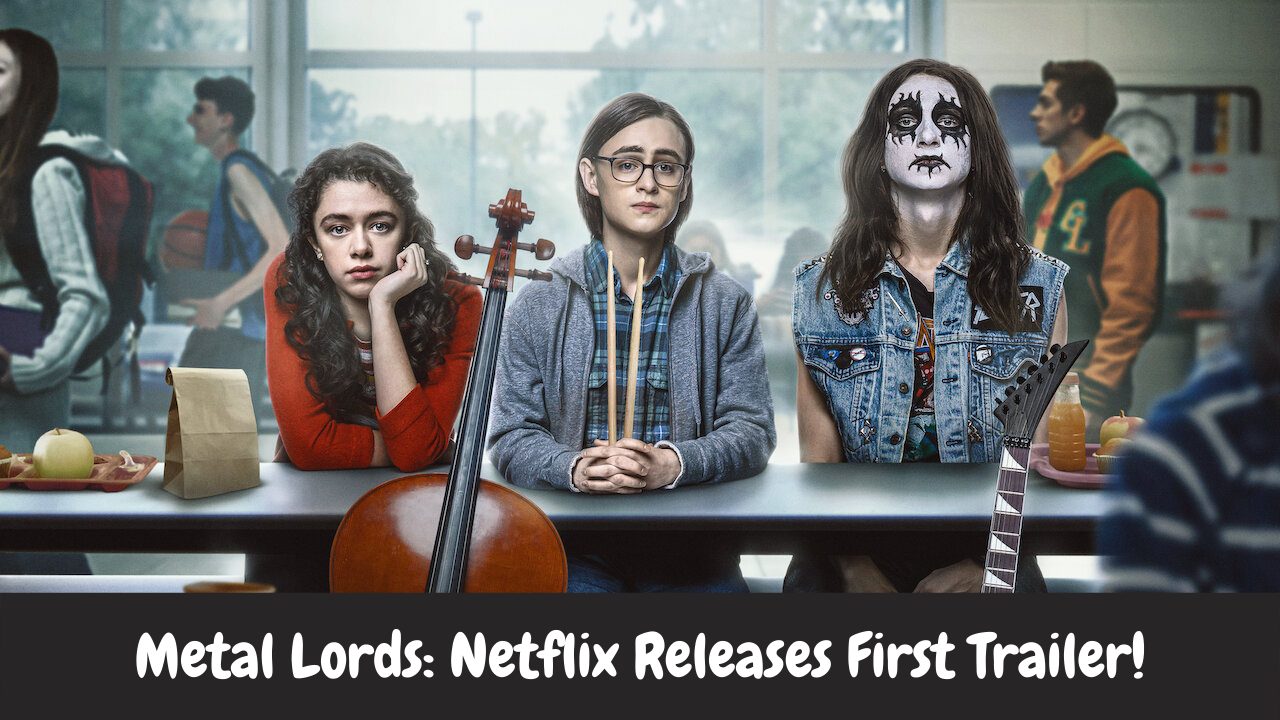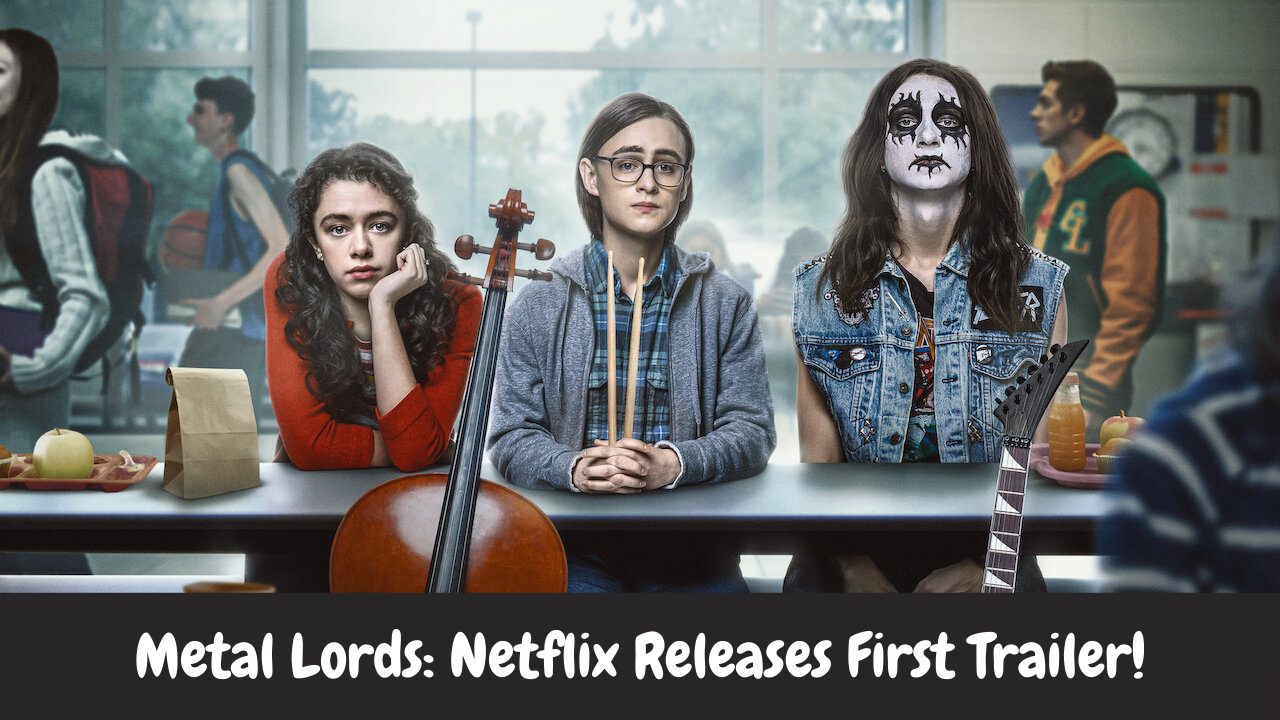 The Metal Lords trailer has finally been released on YouTube. The footage gives a detailed overview of what to expect from the movie and judging from the looks of it the movie seems quite promising! Continue reading to find out more about the upcoming Netflix project. 
Trailer
The trailer of Metal Lords revealed that it falls under the genre of coming of age movies. It is a tale about two friends trying their level best to start a metal band. The issue is that only both of them happen to have the same music taste. Others from high school have a very different choice. Hunter is one of the main characters and he is played by Adrian Greensmith. His only dream is to win at the prestigious Battle of The Bands. 
For the drummer, he asks for his best friend's help. His best friend is Kevin who is played by Jaeden Martell. However, the two of them find it very difficult to land a bassist. This is because not a lot of people besides them enjoy metal music. But due to strange events, they come across Emily (played by Isis Hainsworth) while she was playing her cello. And this is where their band completes. 
The trio does not only have to fight against their opponents. But they also have to deal with societal pressures, their parents' expectations, and of course the other 'cool' teenagers. Overall the teaser seemed very promising and for a fact, we know that the upcoming movie Metal Lords is going to be a major hit for Netflix!
You can now stream the official trailer on YouTube. Click here to get redirected to it. 
Release Date
Metal Lords is scheduled to premiere on Netflix on 8th April 2022! It is not going for a theatrical release so don't expect it to land on any other streaming sites. 
The comedy movie is rated R. So, it does contain nudity, obscene scenes, drugs, and references to other adult stuff. Hence parental guidance is necessary. 
Cast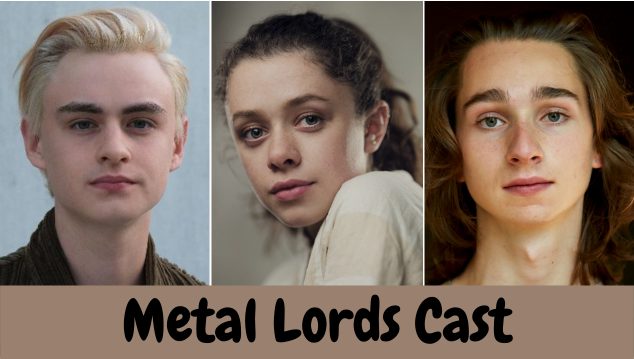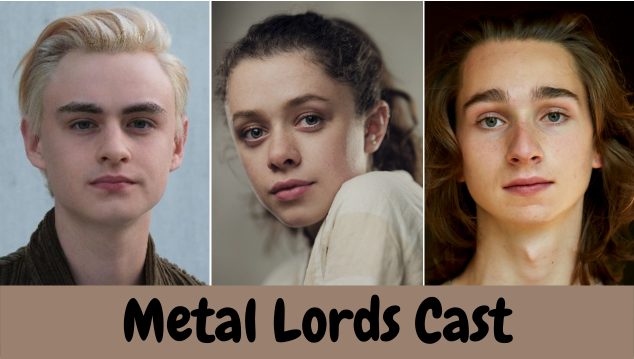 The cast of Metal Lords is quite young. Despite this they do not lack in acting skills. All of them have put up a stellar performance. The official confirmed cast lineup of Metal Lords includes:
Jaeden Martell as Kevin Schlieb

Isis Hainsworth as Emily Spector

Adrian Greensmith as Hunter Sylvester

Joe Manganiello

Brett Gelman as Dr. Sylvester

Katie O'Grady as Laurie Schlieb

Sufe Bradshaw as Dean Swanson

Analesa Fisher as Kendall Sarn

Teddy Van Ee as Ray

Michelle Mao as Lisa Randall

Noah Urrea as Clay Moss

Christopher M. Lopes as Robbie
All of the aforementioned actors are the main ones! There are many side roles too. So, keep an eye out for their announcements.
'Moonshot' Trailer Revealed! Cole Sprouse and Lana Condor's Hilarious, Heartfelt Trip to Mars
Plot
The official plot synopsis of Metal Lords as issued by Netflix reads: "Two kids start a metal band in a high school where exactly two kids care about metal. They can't find a bassist, but there is this one girl who plays the cello. They need to work together if they're going to win the Battle of the Bands."
We barely get to see movies these days about teenagers just being themselves. It is a very innocent movie about young minds who have very bright dreams. Ignoring all other factors they'll do anything to achieve these milestones which they have planned in their young creative minds. Kevin and the two others will put in their 100% to win the Battle of Bands. But will they succeed? Well, that's for the movie to tell! So, clear the date 8th April as it is going to be a delight to stream Metal Lords.