1883 is one of the most successful shows of Paramount+. It might not be a surprise if the creators confirm its sequel. Reportedly there will be more episodes however the streaming site's words were quite confusing. The official news about 1883 Season 2 is still yet to come. So, what does that mean about the renewal of the series? Well, you'll read about it later in the article!
The series is a prequel to Yellowstone and describes how the Duttons became the people that they did over the course of so many years full of hardships and sacrifices. It also goes into detail about the Yellowstone Ranch. It had 10 episodes and aired recently in February of 2022. And the way the first season ended does have the potential of getting a follow-up series. However, according to some speculations, the series will have a different title. 
If you're planning on watching 1883 then for that you'll need to have a Paramount+ subscription. Because it is exclusively on Paramount+. The second season will also premiere there.
1883 Season 2: Release Date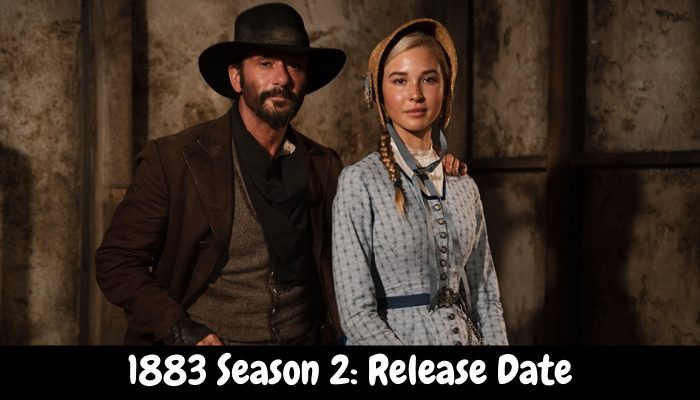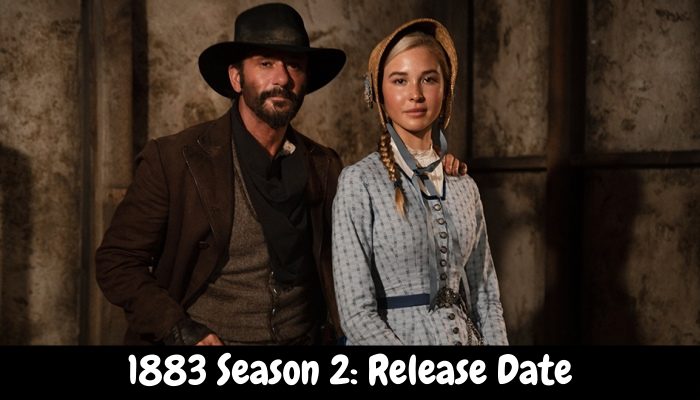 As mentioned earlier, 1883 Season 1 was released quite recently. So, it's still too early to ask for the sequel's updates. However, the great news is that the show will also get a sequel named "1932". There is no confirmed release date for it yet. But expect it to be released somewhere in 2023. 
Another piece of good news is that Sheridan signed a 5 year long contract with Paramount+. So, this means that we'll definitely be getting more spin offs beyond 1883 Season 2. Another confirmed one is titled '6666'. It will be set in the present day For Six Ranches in Texas. None of their filming schedules are out yet. So, it is quite difficult to predict when these spin offs might be released. 
Taylor Sheridan, the mastermind behind 1883 loves to keep himself busy with his projects. He has a lot of other projects coming up. So, this means that the sequel might have to suffer because of his pretty busy schedule. The 'additional episodes' for 1883 have already been ordered. But the episode count is not known yet. 
'Barry' Season 3 Teaser Trailer Released, When We can Watch?
1883 Season 2: Cast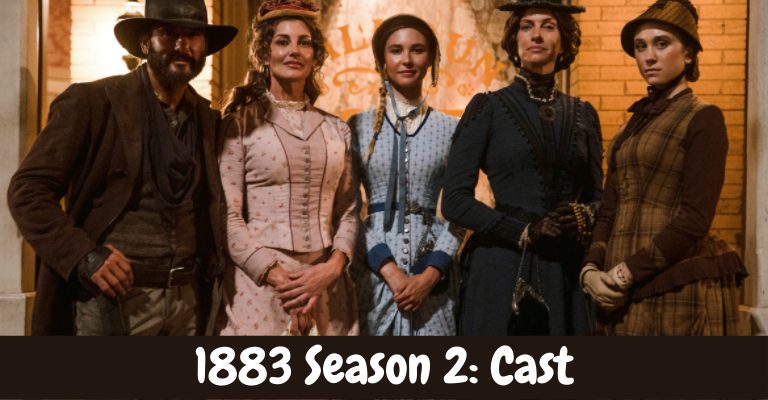 There is no confirmed lineup for the cast of 1883 Season 2. However, we can always predict the potential actors who might make the final cut for the sequel. You can expect the following to be a part of the upcoming season:
Sam Elliot as Shea Brennan who leads the expedition.

Tim Mcgraw as James Dutton who happens to be the (great) great grandfather of John Dutton.

Faith Hill as Margaret Dutton

Isabel May as Elsa Dutton

LaMonica Garrett as Thomas

Marc Rissmann as Josef

Gratiela Brancusi as Noemi

Audie Rick as John Dutton Sr.

Eric Nelsen as Ennis

James Landry Hebert as Wade
Other than these characters there will be additions of a few more! Most likely we'll get to know about them once Sheridan decides to speak up about the cast members of the sequel.
Plot
1883 will focus on an entirely new generation of the Dutton family amongst the Western Expansion and the Great Depression. It will most likely revolve around John however this time he'll be more mature. It is difficult to predict the storyline of the second season because we barely know anything about its details yet. However, the story will be told in continuity. 
The entire first season was a masterpiece when it came to the plot details. The finale was full of heartbreaking details. It showed how difficult it was for the people to move to the Oregon Trail back in history. However over the course of the first season, the characters all overcame the strenuous migration phase. Almost all of them were seen trying to navigate their life through an entirely new land. 
James and Margaret had to pay a heavy price to defend themselves. Which was the loss of their daughter, Elsa. This made the ending of the first season very emotional. We are hoping that the second season will be light for the viewers to watch. For more updates regarding the plot of 1883 Season 2 stay tuned! 
Trailer
We don't have a confirmed release date for 1883 Season 2 so naturally, there isn't a trailer for it either. And don't expect it to come out anytime soon. Because we are sure that the series will take a considerable amount of time to complete its production. 
Better Call Saul season 6 Release Date, Episodes, Trailer and Cast