The Sketchbook series is the new upcoming Disney series however it's quite different from the other Disney shows! It offers the fans a complete background of what it takes to come up with such interesting character designs and visually aesthetic settings. The series will soon be on their channel. To know more about it continue reading the article!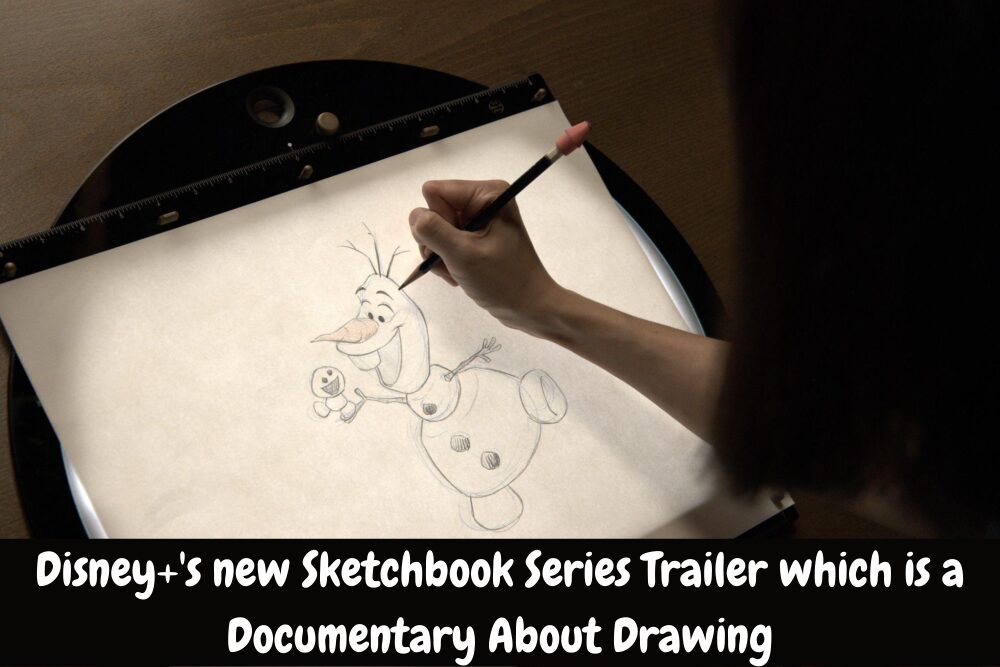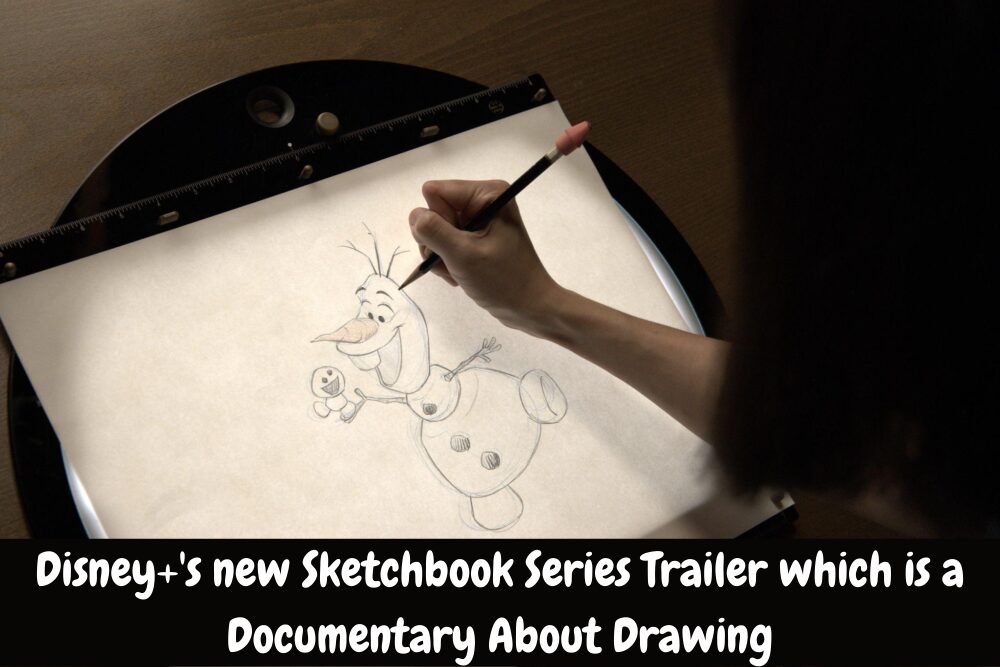 Disney+, Walt Disney Animation Studios, and Supper Club have collaborated over this project. Each episode features an artist drawing the renowned Disney characters. It takes the fans through a step-by-step tutorial of how to recreate them. Since it's not like other Disney projects it is falling under the genre of documentary series. 
A total of 6 artists are on board for the project. All 6 of them are masterminds behind character designs of Kuzco, Olaf, Genie, Captain Hook, Mirabel and Young Simba. Deducing from the characters we know that the upcoming series is going to be a delight! Not only this but it will also honor the artists which have spent so many years serving Disney. It will go in detail about their life, passion for characters, and how they ended up working with Disney. 
Jason Sterman is himself very hyped about the project. In an interview he acknowledged the hard work of artists and even thanked them for trusting the company enough to share their personal emotional stories. The Sketchbook series is almost done with its production. In fact it's just around the corner. Below you'll read more about it!
The Crown Season 6 Casting For Teen Prince William And Harry
Disney+'s New Sketchbook Series Trailer
The Sketchbook series is scheduled to premiere on Disney+ on 27th April. You can now watch the trailer below! Make sure that you stream it before missing out. 
Cast
The artists and their character designs which will get featured in the Sketchbook series are the following:
Hyun Min Lee (for Olaf from Frozen)
The artist only explains what it took to come up with Olaf but also offers fans the emotional backstory which inspired her to come up with such a warm friend who became a source of happiness for millions!
Jin Kim (for Captain Hook from Peter Pan)
The artist has shared how he could have never ended up at such a big company like Disney because of his color blindness. But dreams really do come true! As a child living in South Korea he grew up being fascinated by the Disney characters. And after moving to America he finally made his dreams turn into a reality. He has also gone in depth about Captain Hook and the essence that the character holds in his life.
Mark Henn (for Young Simba from Lion King)
His backstory will inspire fans to not give up even when everything feels like it will end. It is true because Mark Henn suffered through the same dilemma but he somehow pulled through and the silver lining was that he got inspired enough to come up with Simba. A character which is a role model for a lot of people out there.
Samantha Vilfort (for Mirabel from Encanto)
The character was inspired by her own life experiences. The animated movie was such a hit that it received several awards. Mirabel suffers because she does not relate to anyone in her family. For several fans, the character hit too close to home! Mirabel was one of the most applauded characters from Encanto so we are looking forward to hearing Vilfort speak about her in detail.
Eric Goldberg (for Genie from Aladin)
Disney did not only invite the new artists but it also featured the masterminds behind the oldest characters. Eric Goldberg has offered a great deal of information regarding the character. In fact the facts that he revealed were never known before! Reportedly Robin Williams also had to do something with the character design and the backstory of Genie. 
Gabi Capilli (for Kuzco from Emperor's New Groove)
Just like most of the artists her inspiration also stems from watching Disney movies from a very young age. Her childhood dreams finally came true when she secured a job in the Disney Studios. Not only has she spoken up about Kuzco but has also emphasized on the importance of following what your heart tells you to do. And also how important it is to feel free and safe with yourself.
So, it looks like we are not only going to learn about new facts about the characters but it will also be a motivating experience. The series has 6 episodes in total which means that every new episode will feature a new artist. It is quite a delight to see Disney working on such projects!