Ginny and Georgia Season 2 is finally coming back to us! The cast is very enthusiastic and confident for the second season which is making us very eager to find out about the details of the sequel. So, now the question arises do we have a release date for it? Well, you'll read about it later in the article!

The first season had a lot to unpack! Although most of the problems got addressed there are still a handful of plot lines that can be included in the follow-up season. Ginny and Austin successfully escaped the town. But will they return? And if not, what does the future hold for them? We don't have the answers to these questions either. But we are hoping that despite all the indifferences Georgia will also hit the road to mend things with Austin and convince him to come back. It will be interesting to find out how the writers will incorporate this storyline into the show.
Release Date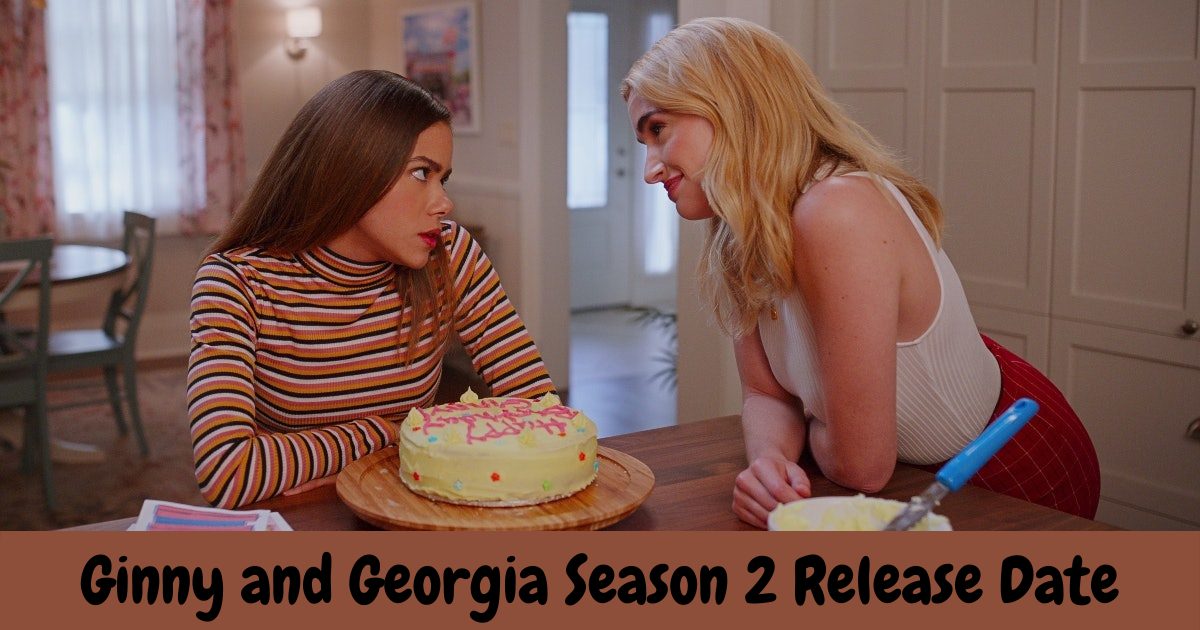 Ginny and Georgia Season 2 got confirmed a while ago. The renewal news wasn't surprising at all because the show's first season did quite well on the streaming site so it was understandable. The filming began back in November of 2021 so it will most likely drop somewhere in June or July of 2022. 
Netflix has not yet revealed the official release date for the sequel. It will consist of 10 episodes each lasting for around 60 minutes. Fisher, Sarah Lampert, and Anya Adams are all coming back for the sequel! So, we know that the upcoming season will be equally as interesting as the first one. 
Alice in borderland season 2 Expected Release Date and Trailer
Ginny & Georgia Season 2 Cast
The renewal news of the second season came via a promotional video of the core cast. So, we know that these actors will definitely be there in Ginny and Georgia Season 2. Along with them expect the following to make the final cut:
Austin (Diesel La Torraca).

Max (Sara Waisglass)

Abby (Katie Douglas)

Norah (Chelsea Clark).

Marcus (Felix Mallard).

Hunter (Mason Temple).

Mayor Paul (Scott Porter).

Joe (Raymond Ablack).

Teen Georgia (Nikki Roumel).

Ellen (Jennifer Robertson).

Cynthia (Sabrina Grdevich)

Zach (Connor Laidman).

Nick (Dan Beirne).

Gabriel Cordova (Alex Mallari Jr)
Aaron Ashmore will also be there in Ginny and Georgia Season 2! His role got confirmed a while back. He'll play the role of Gil Timmins. Gil is Austin's dad and also happens to be Georgia's ex. He'll surely play a big part in the second season. No other details about his character are not known yet. 
Of course, there will be more additions in the cast as well. It is a tradition for Netflix shows to reveal new characters with every season. Hopefully this trend will also get followed in the sequel. But for now the creators haven't revealed more such details regarding the new cast members. So, keep an eye out!
Unfortunately, there is no trailer for the second season yet. All we have for now is the short video in which the cast members announced the second season of Ginny and Georgia. You can find it on Netflix's official account on YouTube! As far as the trailer is concerned expect it to release a month or two prior to the official premiere of the sequel. And who knows how far away that is from us! 
Better Call Saul season 6 Release Date, Episodes, Trailer and Cast