Star Trek Discovery 5 has been officially renewed. The series is created by Bryan Fuller and Alex Kurtzman. Moreover it is a science fiction series revolving around Captain Burnham, her adventures and the starship Discovery crew.
It is set a decade before the original Star Trek series. Until now Star Trek Discovery has four seasons. Therefore, fans are waiting for Star Trek Discovery Season 5.
The series was originally aired on CBS and CBS All Access. However, for the fourth season, the series was completely aired on Paramount+ (CBS All Access). Hence, the Season 5 will also be aired on the same streaming platform.
Star Trek is a name in itself. Therefore, Star Trek Discovery has been a series loved by fans. Through the Course of four seasons, the series has gained various new followers and has been loved by fans.
The excited fans of the series are waiting for any news about Season 5. However, no information about the new season is available. Has the season been cancelled or renewed?
Find all the information about Season 5 in this article.
Star Trek Discovery Season 5 Release Date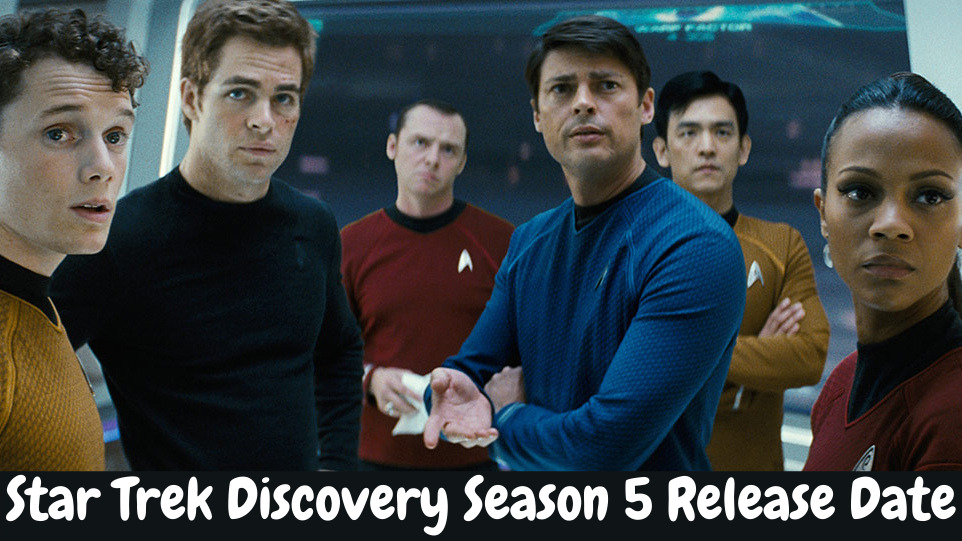 The fourth season of Star Trek Discovery's final episode aired on the 17th March 2022. The season had 13 total episodes and each episode was approximately 37 minutes long.
On January 18th, 2022 it was announced that there will be a Season 5. According to the producers the fifth season of the series is in the early stages of preparation.
Star Trek Discovery Season 5 will have a total of 10 episodes which will make it the shortest season of the series. As for the release date, it has yet to be announced. Sadly, no official release date for Season 5 has been announced.
However, we believe since Season 5 is in the early stages of preparation the season will be released sometime in 2023.
Star Trek Discovery Season 5 Cast
All the characters of the series will be reprising their roles for Star Trek Discovery Season 5. This means we will see Sonequa Martin-Green, Anthony Rapp, Doug Jones, Wilson Cruz, and David Ajala reprising their roles in the news season.
Also, some other cast members such as Oded Fehr, Ian Alexander, and Tara Rosling will also be returning for Season 5. There are also speculations that Shawn Doyle will be seen in Season 5. Apart from this, if there are any new characters in Season 5 – we will see some new faces as well.
Plot
As all the previous season, Star Trek Discovery Season 5 will also focus on a new threat that the Discovery crew has to face. Star Trek Discovery Season 4 ended with Burnham saying that she might  learn more about the 32nd century and explore it.
Therefore, Season 5 will most likely be more philosophical. The series also might have more action. Also it had been hinted that Season 5 will dive deep into the past of the crew members.
To wrap it up! Fans have great expectations from Season 5. We are sure it will be as good as the previous seasons of the series.
The information we have provided you with is the only information we could get our hands on. Let's hope to get more information about Season 5 soon.
Raised By Wolves Season 3 Expected Release Date, Cast and Plot