Based on Brian Ralph's comic series of the same name, viewers who have watched the first season are impatiently waiting for Daybreak season 2. After all the show is a perfect blend of comedy and horror aa it features a post apocalyptic era.
Created by Brad Peyton and Aron Eli Coleite, Daybreak aired its first season on Netflix in October 2019. 2 years later, fans are still waiting for the streaming giant to release season 2. But why after all this time has the season not been released. And new plot twists can viewers expect in the second season of Daybreak? Continue reading to find the answers to all your questions.
Has Daybreak Season 2 been Renewed?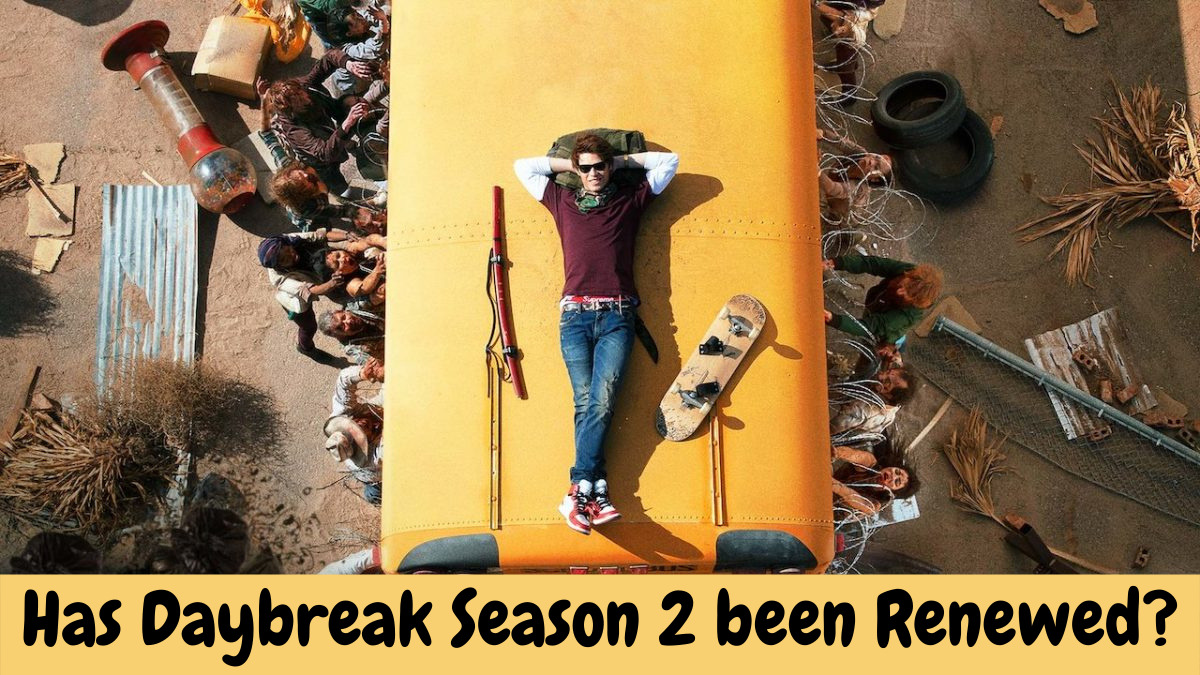 Unfortunately Daybreak will only have one season. The news of the show being cancelled for another season was made official back in December 2019 only a few months after the first season aired. 
Aron Coleite, the co creator as well as executive producer of the series, announced the heartbreaking news via a tweet. Here is what he wrote while announcing the cancellation.
"We learned last week that Daybreak will not be returning for a second season. We're so sorry we couldn't share it with you sooner but also grateful that we got to hang out in these last few live-tweet sessions with all of you. Thank you for picking up what we put down, for running with it in all of your amazing, weird, monstrous ways and for being such an important part of this show and our experience making it."
While the reason for not renewing the dark comedy series was never shared, many speculated that it was because the first season couldn't attract lots of viewers.
Is there a chance of Daybreak Season 2 ever getting Renewed?
Many fans are hoping that the streaming giant will have a change of mind and renew the show for Daybreak Season 2. However it is very unlikely for this to happen. After all, it's been 2 years since Netflix put its foot down.
Another way fans can get season 2 is if the show gets picked up by another network. But the chances for this to happen are really slim. So we would advise fans to not keep their hopes high. And if a Daybreak Season 2 comes along the way, just think of it as a miracle and enjoy it.
Raised By Wolves Season 3 Expected Release Date, Cast and Plot
What could have happened in Daybreak season 2?
Season 2 would have been full of exciting plot twists. It would have shown how the dynamics have changed after Sam Dean has decided to take over the throne. Moreover, we are sure Sam wouldn't have been a just ruler. In fact, she would probably be the new villain in Daybreak season 2.
In addition to this, viewers would also get to see Josh develop more as a person. As he has gotten his heart broken by Sam (for all the right reasons though). He might even have to stand against the love of his life in season 2 and save the people around him.
Overall the season would have been a delight to watch. But for now Daybreak season 2 is cancelled and so, fans should watch other shows of the same genre on Netflix.