The Fame Game Season 2 is all over the minds of viewers after watching the shocking revelations of season 1.
The Fame Game is a thriller on Netflix which revolves around a family in the showbiz. It shows the sudden disappearance of Anamika Anand, a famous celebrity who has millions of fans. Her disappearance brings a lot of attention to her family and shows the public that everything in the life of a celebrity is not as it seems. Moreover, the show highlights the darkness behind all the glitz and glamour that is shown to the public eye. It is a perfect blend of mystery, darkness and bollywood drama.
The show managed to get a lot of love from viewers on Netflix. And its ending has brought in a lot of questions in the minds of viewers that only The Fame Game Season 2 can answer. So is the sequel releasing any time soon? How long will fans have to wait for it? Continue reading to find out all the latest updates on second season of The Fame Game.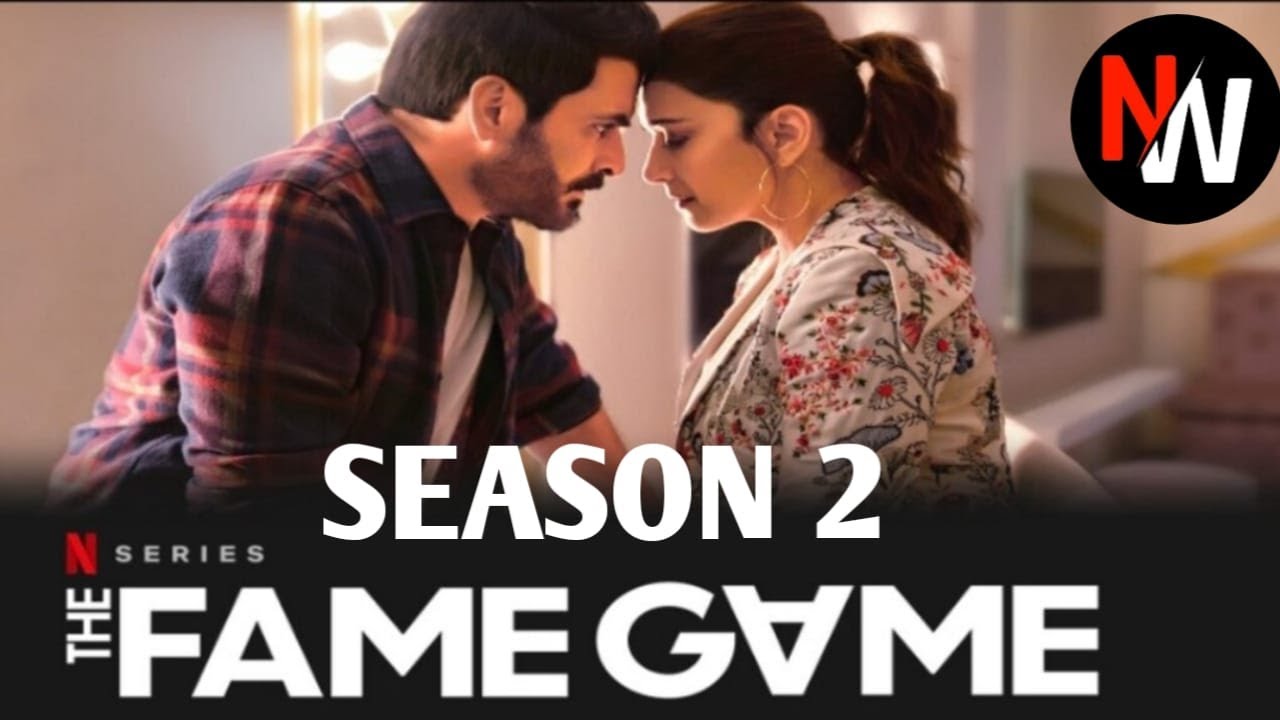 The Fame Game Season 2 Release Date
The Fame Game managed to catch the attention of viewers when it was released on February 25, 2022 with all its 8 episodes. Each episode is 43 to 54 minutes long.
However, there has been no official announcement regarding the renewal of The Fame Game for season 2 by Netflix or Dharmatic Entertainment. But, fans shouldn't get disappointed because Netflix usually takes a couple of months to renew a show. This is because the streaming giant analyses the show's progress during its initial days before making any decision.
Lupin Season 3 Release Date Updates, Everything you need need to know
And by looking at how well season 1 performed, we are sure second season of The Fame Game will be renewed soon. Moreover, the first season ended on a cliffhanger indicating lots of potential for a new season. Also creator Sri Rao has expressed his interest in a season 2.
So it looks like everything is already planned. And only an official statement renewing the show needs to be announced. Also, if The Fame Game season 2 is renewed soon, fans can expect it to release on Netflix in 2023 around the same time of the year as season 1.
The Fame Game Season Two Cast
Cast members whose characters were not killed in the first season will be returning in The Fame Game season 2 to reprise their roles. We are sure that the stellar cast of the show will make the second season even more interesting and jaw opening than the first one. So here is a list of cast members we think will be a part of Season 2 of The Fame Game.
Madhuri Dixit as Anamika Anand

Sanjay Kapoor as Nikhil More

Rajshri Deshpande as Shobha Trivedi

Muskkaan Jaferi aa Amara

Lakshvir Saran as Avinash

Gagan Arora aa Madhav

Suhasini Mulay as Kalyani

Shubhangi Latkar as Lata

Makarand Deshpande as Harilal
Besides these, Manav Kaul and Kashyap Shangari, whose characters were killed in the first season might return in the form of flashbacks. There will probably be a few new additions to the cast list as well. But they are not confirmed yet.
Teen Wolf Season 7 Speculations about Release Date, Trailer, Plot, Cast
Synopsis
The ending of Season 1 really blew our minds away! It also left viewers with lots of questions. Luckily, The Fame Game season 2 can answer all of them.
In the second season, viewers will get to see if Anamika decides to come back to the world of fame or will she stay hidden from the world making them believe that she is dead. Furthermore, season 2 will also show Amara becoming the next Anamika Anand. However, chances are that all of this fame will have a negative impact on her. Her relationship with Madhav will also become more mature despite her father's disapproval of it.
Nikhil's character will also undergo some changes as he will grow more as a person and a father. In addition to this, Avinash will probably settle in New York away from all the drama. But the question is how long will he be able to stay away from all the fame?
Harilal will also be seen in a state of dilemma. As he will have to figure out where his loyalties lie. Who will he support in the upcoming season? The famous Anamika Anand or her daughter, Amara, who is paving her way up the ladder.
Over all, second season of The Fame Game will be fun to watch as the new plot twists in it will surely blow the minds of viewers away.
The Fame Game Season 2 Trailer
Unfortunately Netflix still has to make an official announcement renewing The Fame Game season 2. And hence, this is why there is no trailer available for it yet.
Moreover, even after the show is renewed, it will be a while before any teaser or trailer releases. After all, production is bound to take some time. But lets face it! Its all going to be worth the wait.
To wrap it up, we would advise viewers as they wait for The Fame Game season 2 to be released on Netflix to enjoy other shows of the same genre available on the streaming giant.