Season 4 has just ended and fans are already looking forward to Miraculous Ladybug Season 5. And why not? The amazing storyline, cast and graphics have always kept fans wanting more of the series.
Created by Thomas Astruc, the animated series follows Ladybug and Cat Noir, two masked superheroes you just can't get enough of. Moreover these superheroes get their powers as soon as they transform. And even though both of them have been working together for so long, they do not know each other's real identities. The villains that these superheroes come across keep changing, making each season more and more exciting. And so we are sure the writers have something great yet jaw opening planned for season 5.
Now, this fifth season of Miraculous Ladybug will be a bit longer. It will have 27 episodes and some of these episodes will be even longer than 21 minutes (yay). This has been confirmed by Thomas Astruc. Besides this, there's a lot more to know about season 5. So continue reading and find out everything about the latest season of your favourite animated show.
Miraculous Ladybug Season 5 Release Date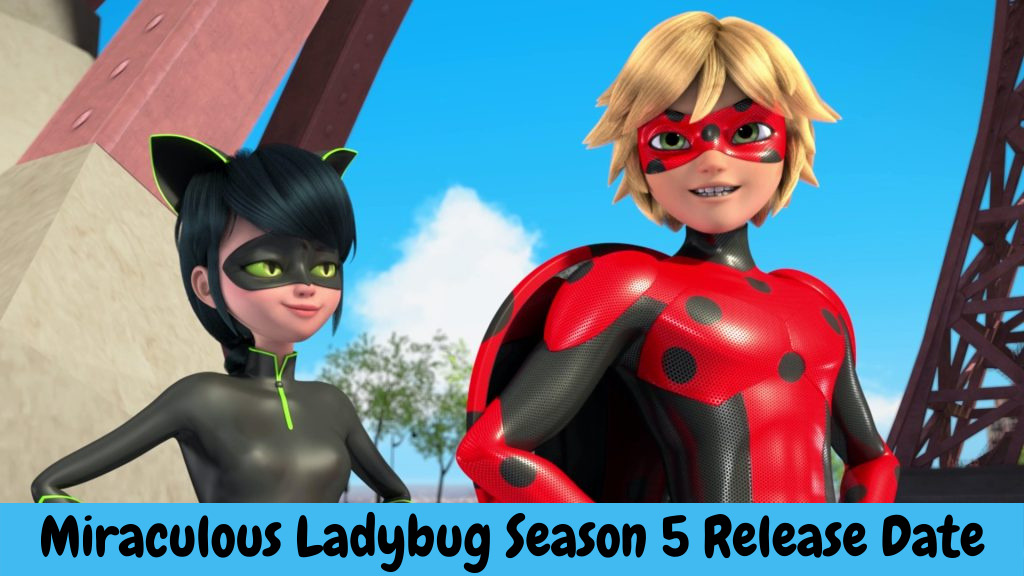 Fans of the animated series be prepared as Miraculous Ladybug season 5 will be released by the summer of 2022. Now an official statement regarding this release date still has to be announced. But hopefully the new season will be released by the above mentioned time frame. After all, fans have been waiting for this season for quite some while. And it was renewed back in 2018.
Moreover, we have some more good news for fans. During the CCXPWorlds 2021, it was made official that this is not the end of the tv series. And there will be a Miraculous Ladybug season 6 and 7 as well. Isn't this all exciting!
Miraculous Ladybug Season 5 Cast
The stellar voice cast of the superhero animated show will be back once again for season 5. This includes the following.
Marinette voiced by Cristina Vee

Adrien voiced by Bryce Papenbrook

Tikki voiced by Mela Lee

Gabriel Agreste voiced by Keith Silverstein

Plagg voiced by Max Mittelman 
These are just the main cast members. There will be more added to this list once an official cast list is shared for season 5. After all, viewers should be ready to expect new characters in this season.
Miraculous Ladybug Season 5 Synopsis 
An official synopsis for Miraculous Ladybug season 5 still has to be shared but there are a few details and predictions we can make. It is expected that season 5 will be explosive. New locations will also be introduced as Cat  Noir and Ladybug will be seen doing a lot of action. 
Furthermore a new villain will be introduced in this season which will manage to keep viewers on the edge of their seats. Season 5 will also bring an end to the Agreste family arc, who will be the main focus of this season. This will also open new possibilities for season 6. Overall the season is going to be a blast.
Trailer
A trailer for the fifth season of the series still has to be released. And it will probably be released quite soon. As the trailer for Miraculous Ladybug usually releases a month before the season's release date.
In addition to this, get your hands on Disney+. This is because this time the new season won't be released on Netflix. As the series has now officially been shifted to Disney+ and this is where you will be able to catch Miraculous Ladybug season 5 when it releases.
To wrap it, we would advise fans to rewatch all the four seasons before season 5 officially releases so that their memory is refreshed. And if there is any other update regarding Miraculous Ladybug season 5, besides the ones we have mentioned, we will let you know.
Tokyo Revengers Season 2 Release Date Speculations, Cast, Trailer