Black Clover season 5, when is it going to hit our screens? It is undoubtedly one of the most asked questions by all the Okatus out there. So, folks, if you're also a black clover fan like us and wonder when you will get to see the anime, you've come to the right place. Cause, today we're going to tell you everything we know so far about Black clover season 5. 
So, are you ready for it? Of course, but before we delve any further, let me warn you that it's a massive "Spoilers Alert." And if you haven't finished season 4 until now, folks read at your own risk🙃.
Black Clover Season 5: What's the current status?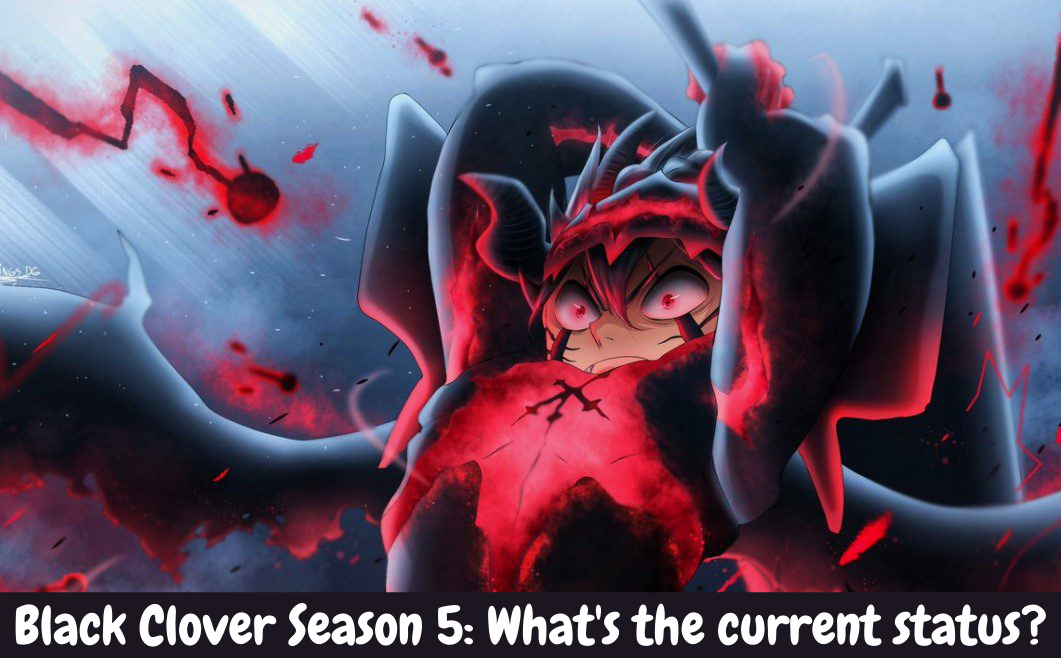 As you all already know, Black Clover is one of those Anime that go hand-in-hand with their manga. And because the anime adaptation was catching up to the manga in 2021. So, the TV broadcasts of Black Clover had to be paused midway through the Spade Kingdom conflict.
Accordingly, the official website for the anime series announce that Black Clover Episode 170 would be the show's last episode in early February 2021. During the last episode of the anime, on March 30, 2021, an "important statement" was made.
The announcement was for a Black Clover movie due out in 2023. We may learn more about the anime TV series when the film premieres. So, on this note, the hopes for Black Clover season 5 are pretty high at the moment.
Black Clover Season 5 Release Date: When is the Anime Likely to Premiere?
Unfortunately, we don't have any release date for Black Clover season 5 in our hands until now. As of the last and latest update, neither Avex Pictures, Studio Pierrot, nor any other company associated with Black Clover's production has officially confirmed Anime's release date. Additionally, there has been no word on a sequel production either, so we will update this post as soon as the news is confirmed.
The Black Clover season 5 premiere date is not yet known, but speculation is possible in the meantime.
Episode 171 of Black Clover will premiere with the fifth season based on the previous seasons' release dates. On March 30, 2021, there was no discussion regarding Black Clover Season 5 . Considering the previous seasons, that wasn't surprising.
As we all know, it was not until shortly before the end of the second season that the show was officially extended for a third season. However, even at that point, the anime director had tweeted the news. Similarly, FUNimation announced it on Twitter only months before the fourth season premiered.
Black Clover Season 5 Cast: Who Can We Expect to see?
Fans of Black Clover already know the cast lineup and important characters of the series, and for those who don't know. The series features two leads, Yuno and Asta, both wonderfully portrayed by the voices of Nobunaga Shimazaki and Gakuto Kajiwara. It is safe to say that their portrayal of the lead characters captivated the audience, so both actors are expected to return for the upcoming film as well as season five.
Kana Yuki's character Noelle Silva is almost certainly returning to the cast. However, it is likely that Asta has yet to fully express her feelings towards Noelle Silva, who may be a love interest for him.
We can be sure we will be seeing more of Asta's cool buddy Leibe in season five as well, without revealing too much to those who haven't watched the show yet. As a result, Nobuhiko Okamoto and Kenichiro Matsuda will get more screen time.
Those who love the manga and the Anime series know all the characters there are in it. Casting possibilities become almost infinite when you combine them with a compelling storyline. So, let's see what's in store for next season and how many new faces will be there.
Tokyo Revengers Season 2 Release Date Speculations, Cast, Trailer
Plot: How will the Anime Unfold?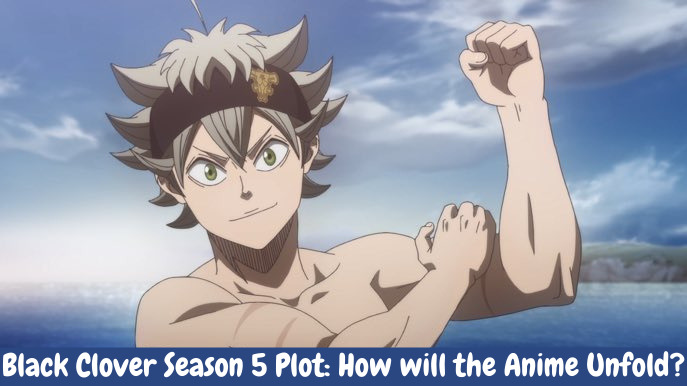 Black Clover Season 5 will likely follow Asta's journey in the Spade Kingdom. Because Black Clover is based on extensive and ongoing manga. Therefore, the upcoming film and anime series will be full with plenty of material. However, the plot for both the movie and show is still up in the air at this point since the manga is still in production.
As a result of a recent revelation of Asta's real mother, there are a lot of story possibilities. Unfortunately, this was a major twist in season 4. While Asta and Yumi's allies, such as Princess Loropechika, remain captive, bringing the heroes to the verge of war.
Additionally, when Asta broke through the barrier last season. So, the possibility of a conflict between the living world and the devils became very high, making this more exciting. The heroes' quest to become the Wizard King will inevitably continue. And the Clover Kingdom will have to defend itself in a myriad of magical ways.
In the upcoming film, it is almost certain that there'll be a conflict between The Heart and The Clover Kingdom. Considering that this is the current storyline in the manga series, and the lack of a conclusion, it is most likely to be the truth. So, based on this, we can say that Black Clover season 5 will likely continue from where the movie will leave the story. 
Considering all the information we know so far, Black Clover season 5 will likely have from twelve to twenty-five episodes, as is typical for anime these days. 
One thing is for sure – it will be even more thrilling and entertaining than all the previous seasons. So, fans, are you ready for it?
Miraculous Ladybug Season 5 Release Date Prospects, Trailer and Latest Updates