The Diddly Squat Farm crew along with Jeremy Clarkson are coming back for Clarkson's Farm season 2.
From presenting at the grand tour to now living in a 1000 acre farm, things have changed a lot for Jeremy Clarkson. The show revolves around Jeremy's new experience as people around him guide him how to manage things at a farm. The entire first season was fun to watch and now, viewers are looking forward to a second season. So, if you want to know the latest updates about season 2, keep on reading.
Clarkson's Farm Season 2 Release Date
Amazon Prime has officially greenlit the series for a second season. However, an official release date still needs to be announced.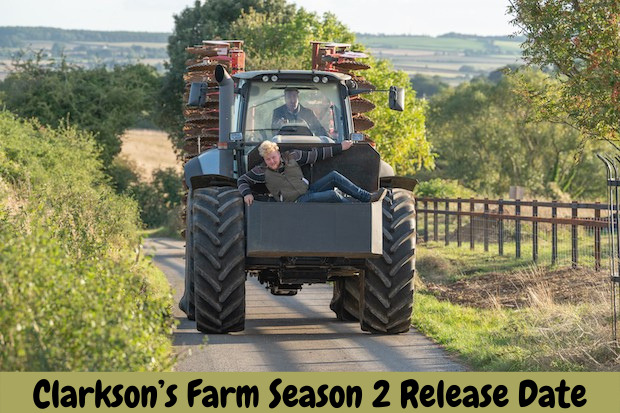 But worry not! According to us, Season 2 will be released in 2022. This is because filming has already begun for season 2. And there will be no delays as COVID 19 is under control this time. So, the only issue everyone at the farm will be facing for this season is the constant weather changing in Britain.
Furthermore, as soon as an official release date is announced, we will share it with you.
Clarkson's Farm Season 2 Cast
Here is a list of everyone that will be returning for season 2.
Jeremy Clarkson

Lisa Hogan

Gerald Cooper

Charlie Ireland

Kaleb Cooper
Jurassic World Camp Cretaceous Season 5 Release Date and Trailer Updates
Clarkson's Farm Season 2 Plot
No official plot details for Clarkson's Farm season 2 have been shared. But we expect it to be full of heartwarming scenes as Clarkson finds his way around the farm.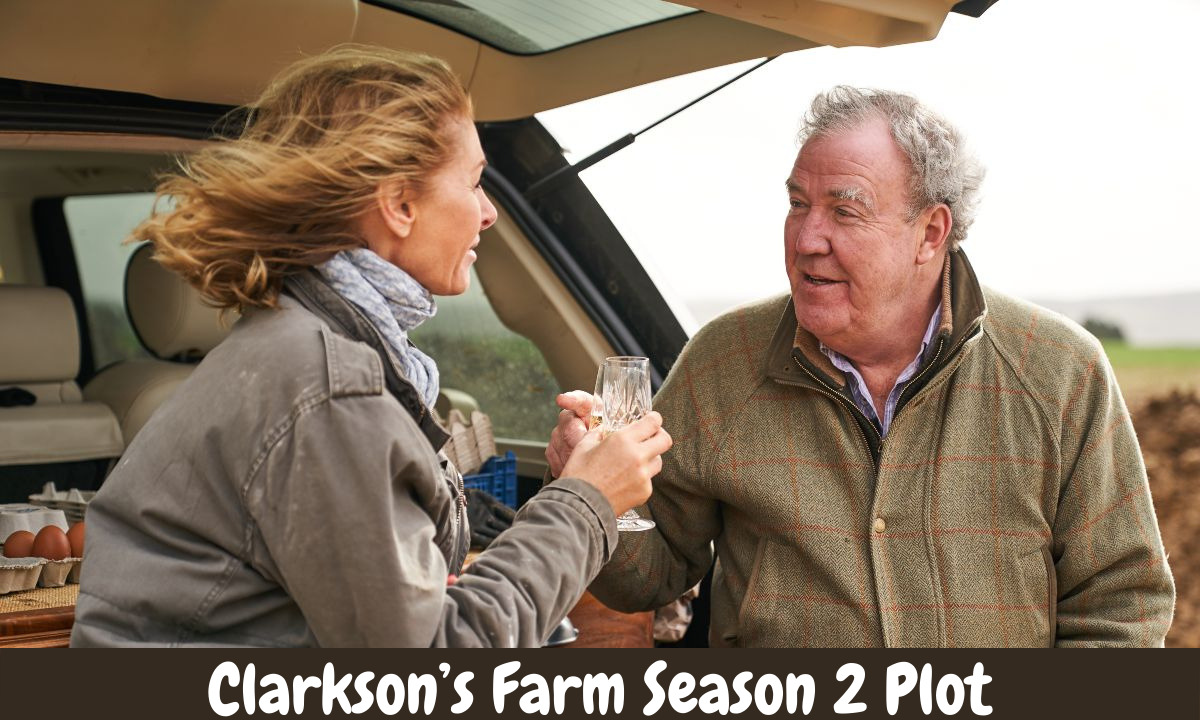 He knows next to nothing about farm life as he has recently shifted from the city. Speaking about his experience in the first season and why he decided to go for farming, Jeremy Clarkson said:
"I've had the farm since 2008, but I haven't really been involved with it at all. A man in the village ran it, and then he retired, and I don't know what it was, but I just thought, I can do that."
Now in season 2, Clarkson will learn more new things. As viewers will watch him make mistakes and learn from them. Overall the Amazon Prime series second season will be interesting to watch. It will show viewers all the effort it takes for farmers to grow the fresh vegetables and fruits in the ever changing weather of Britain.
Trailer
No official trailer or teaser for Season 2 has been released yet. Moreover no release date has been shared for the trailer either. According to us, it will probably release a month before the actual season premieres on Amazon Prime.
However, there are other ways to see what's going on at Clarkson's farm. You can check out the show's official Instagram page or Jeremy's social media accounts as he often shares the latest updates there. Clarkson is working on his very own beer these days and has also adopted two puppies. Whether these will be a part of season 2 or not still remains unconfirmed.
Until Clarkson's Farm season 2 releases, viewers can check out other shows of the same genre.