Stranger Things season 4 is the talk of the town these days! After all, the long wait has made fans impatient. And the several teasers released has only made them want the fourth season of Stranger Things more.
Moreover, this season is also the longest season of the series and will be answering some major questions which is a result of the season 3 finale. As if you want to know everything about the upcoming season and its release, keep on reading.
Stranger Things Season 4 Release Date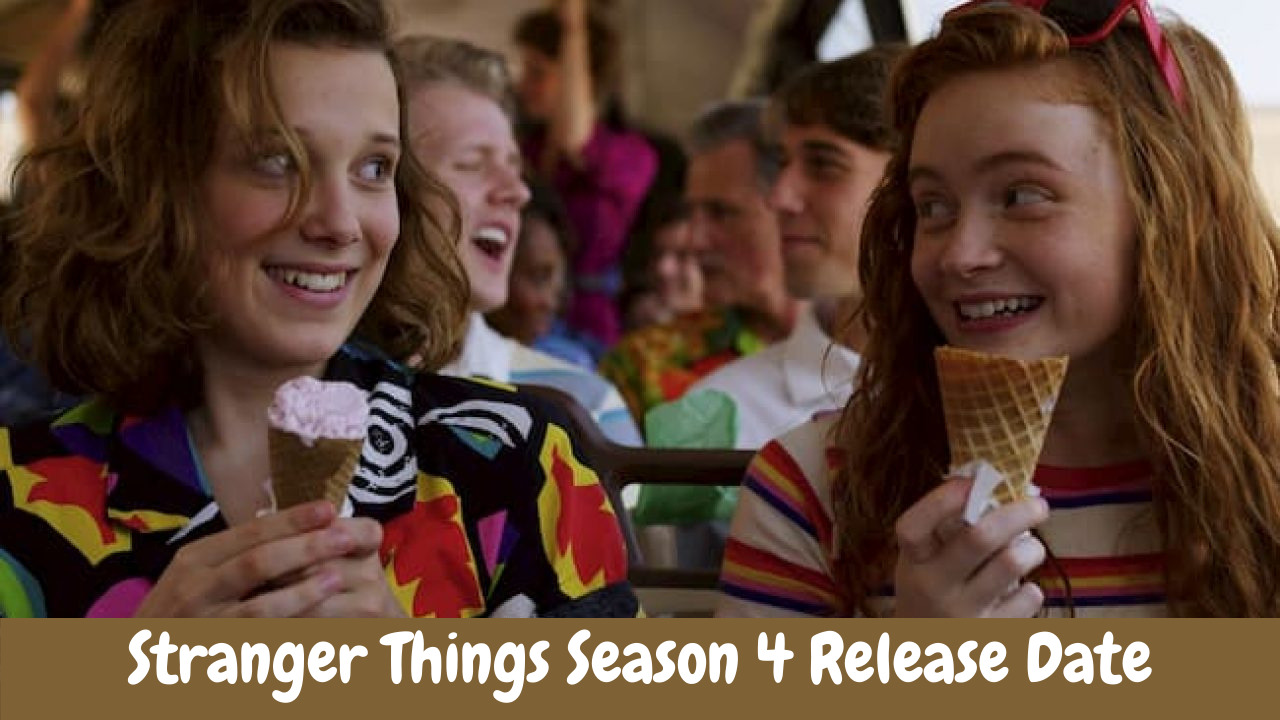 The Stranger Things Season 4 release date has been affected by the pandemic and will now be released in two parts. The first part of the season will be released on May 27, 2022. Then, approximately 6 weeks later, part 2 will be released on July 1, 2022.
Production began for the very first time for the new season back in January 2020 but had to be brought to a halt within a couple of months. This is because production for season 4 had to be shut down thanks to covid 19.  Then, filming for the fourth season began in October 2020. 
Moreover regarding how amazing season 4 is going to be The Duffer brothers wrote in a statement:
"With nine scripts, over eight-hundred pages, almost two years of filming, thousands of visual effects shots, and a runtime nearly twice the length of any previous season, Stranger Things 4 was the most challenging season yet, but also the most rewarding one."
This definitely makes it seem that the long gap between season 3 and season 4 is worth it. In addition to this, Stranger Things season 5 has also been renewed. And a statement has also been released announcing that season 5 will be the last season for the series. While speaking about why season 5 has to be the final season for the series, Shawn Levy said:
"Well, we never wanted to run on fumes and we wanted to only tell as much story as the [Duffer] brothers saw and fell with clarity. So it's been clear for a while that they know exactly where we're headed and this is the arc."
However fans should not get sad as this won't be the end of the world surrounding Stranger Things. This is because the producers are planning to revive this world in a spin off that fans will really enjoy.
Cast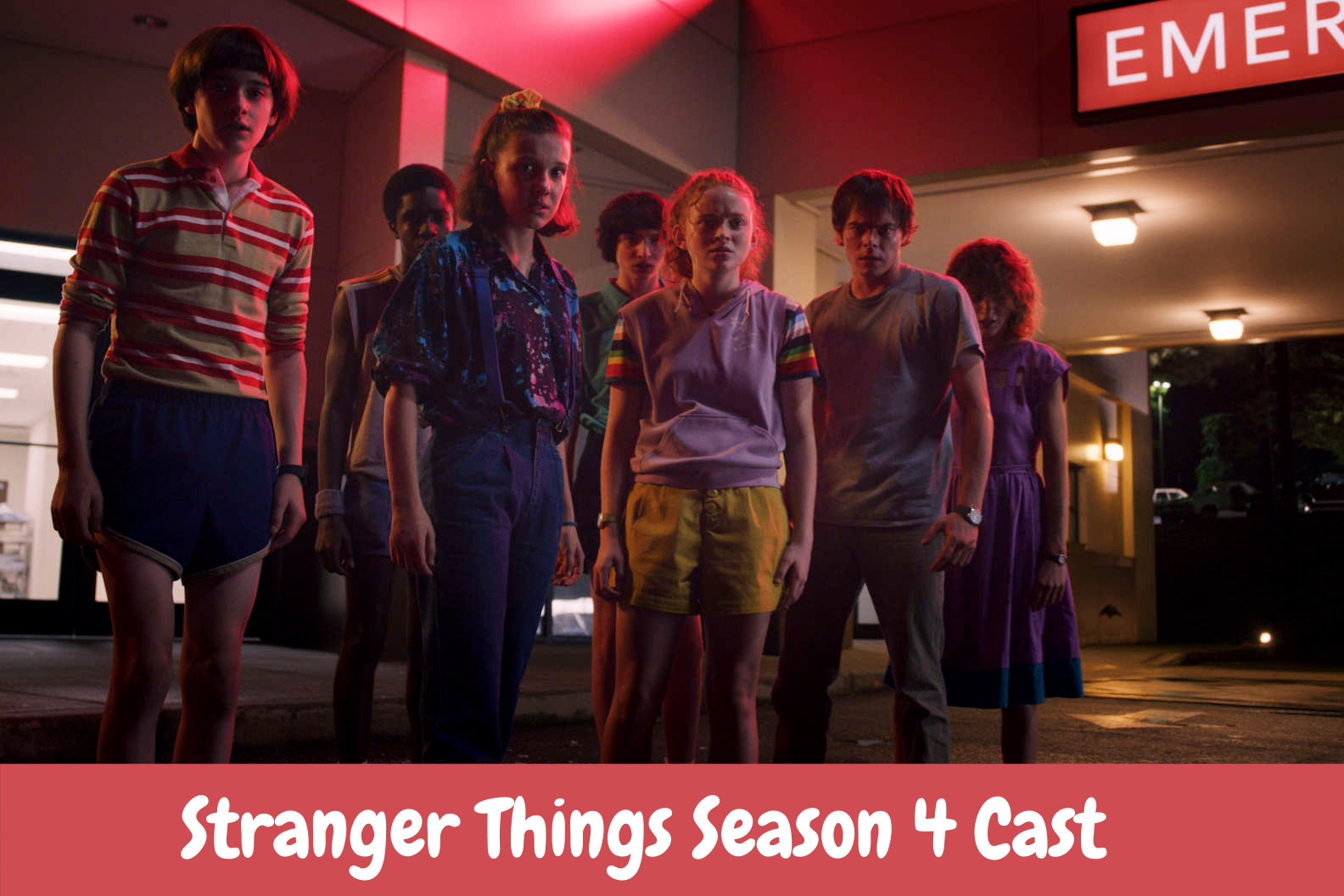 All the new and old cast members that will be returning for Stranger Things Season 4 are as follows.
Eleven played by Millie Bobby Brown

Mike played by Finn Wolfhard

Lucas played by Caleb McLaughlin

Dustin played by Gaten Matarazzo

Will played by Noah Schnapp

Max played by Sadie Sink

Peter Ballard played by Jamie Campbell Bower 

Steve played by Joe Keery

Hopper played by David Harbour

Nancy played by Natalia Dyer

Jonathan played by Charlie Heaton

Argyle (Johnathan's new bestfriend) played by Eduardo Franco 

Robin played by Maya Hawke

Jason Carver played by Mason Dye

Vickie played by Amybeth McNulty

Joyce played by Winona Ryder

Patrick played by Myles Truitt 

Victor Creel played by Robert Englund

Chrissy played by Grace Van Dien

Ms. Kelly played by Regina Ting Chen

Yuri played by Nikola Duričko

Lt. Colonel Sullivan played by Sherman Augustus

Dmitri played by Tom Wlaschiha

Eddie Munson played by Joseph Quinn
Stranger Things Season 4 Plot
The official synopsis for Stranger Things Season 4 is as follows.
"It's been six months since the Battle of Starcourt, which brought terror and destruction to Hawkins. Struggling with the aftermath, our group of friends are separated for the first time—and navigating the complexities of high school hasn't made things any easier. In this most vulnerable time, a new and horrifying supernatural threat surfaces, presenting a gruesome mystery that, if solved, might finally put an end to the horrors of the Upside Down."
In addition to this the new season will probably be taking place in the spring of 1986 (at least thats what we have understood). Also season 4 will explore more areas than the Hawkins and Indiana this time. After all, it has been shot in 4 different locations which include Russia, the Creel House, the lab, and California. 
Insidious: The Dark Realm – Expected Release Date, Cast, Trailer
From all the little details shared here and there by Netflix and the creators of Stranger Things, we are sure fans are going to love the plot of season 4 which will also create the perfect setting for Stranger Things season 5.
Episodes
While we don't know the titles of all the season 4 episodes. Here are some of them that have been shared in a teaser which released in November 2021.
The Hellfire Club

Vecna's Curse

The Monster and the Superhero

Dear Billy

The Nina Project

The Dive

The Massacre at Hawkins Lab

Papa

The Piggyback
Human Resources Season 2 on Netflix: Release Date, Cast, Plot, and Trailer
Stranger Things Season 4 Trailer
Multiple teasers and trailers have been released for Stranger Things Season 4. When filming began for the very first time in February 2020, a teaser was released. It showed a little of Hopper indicating he was going to be an important part of season 4.
A while later in May 2021, Netflix released another teaser showing the rainbow room. This teaser was an indication that more of Eleven's origin story will be shared.
Then on August 6, 2021, a new teaser was shared showing glimpses of the previous 3 seasons as well as the current season. This teaser surely made sense as a flashback of the previous seasons is mandatory to refresh the minds of viewers.
In addition to this, on September 25, 2021, the creel house was shown in a teaser. This is the ominous house in which we will be seeing the kids of Stranger Things Season 4.
The latest trailer was revealed on November 6, 2021.  This trailer will show Eleven, 
Now a final trailer will prolly release a month before the actual Stranger Things season 4 airs.