Virgin River Season 4 has been renewed! And this news has been confirmed by Netflix!
After the first three seasons, it has been clear that there is a lot more to the small British Columbian town than meets the eye. Every single viewer has connected with the characters. They have experienced new plot twists unfold in the lives of each character of the series making it a worthwhile experience. Also, season 3 ended at a point when a lot was happening in the show. So, Season 4 will hold answers to many questions the season 3 finale left for viewers. Hence this is why viewers want more of the series. And this is why all eyes are set on the news about Virgin River season 4.
Luckily, we have all the intel on the upcoming season. So keep on reading to find out all the latest updates about season 4 of Virgin River.
Virgin River Season 4 Release Date
No official release date has been announced yet. But we think Virgin River season 4 will be available on Netflix by July 20, 2022. Also, this time there will be 12 episodes released instead of the usual 10.
Furthermore, filming for season 4 has come to an end. This is confirmed by Martin Henderson's Instagram post which shows him in a recording studio. Along with this picture, his caption read:
"Doing a little post-production work on #virginriver season 4," he wrote. "Making sure it's all smooth and satisfying for the best fans EVER! Y'all have a lovely weekend wherever you find yourselves."
Thus, looking at this and the previous pattern, we are hopeful that the fourth season of Virgin River will be released very soon.
There's another good news we have regarding the series. Netflix has also renewed it for season 5. Yes, that's right! Virgin River season 5 will also be happening. During this announcement Jinny Howe, Netflix's VP of original series said the following:
"[With] everything that's been going on in the world, people more and more [are] looking for, not just that comfort, but also that feeling of hope and that feeling of community."
Although, filming for season 5 still has to begin and there is no official release date for it either. But, based on rumors and what the cast wants, filming for it will probably begin this summer.
Virgin River Season 4 Cast
The stellar cast of Virgin River will be returning for season 4 along with a couple of new additions. Here is a list of them all.
Alexandra Breckenridge as Melinda "Mel" Monroe

Martin Henderson as Jack Sheridan

Lauren Hammersley as Charmaine Roberts

Colin Lawrence as John aka Preacher

Sarah Dugdale as Lizzie

Tim Matheson as Vernon "Doc" Mullins

Annette O'Toole as Hope McCrea

Jenny Cooper as Joey Barnes

Benjamin Hollingsworth as Brady

Grayson Gurnsey as Ricky

Zibby Allen as Brie
In addition to these, some new characters will also be a part of season 4. This includes Mark Ghanimé as the new doctor. Pictures of Doctor Cameron Hayek were shared by the show's official Instagram page and that's how it was confirmed that he will be an official part of the cast. This has gotten fans worried. After all, is Doctor Mullins leaving the show? And if not, what's the need for a new doctor in town? Only season 4 or maybe season 5 can answer this.
Kai Bradburry might also become a regular as Doc's grandson Denny. As Doc will try and find out where the teenager came from as Hope and Doc never had any kids.
Plot
While an official synopsis still has to be shared by Netflix, here is what we know about the Virgin River season 4 plot.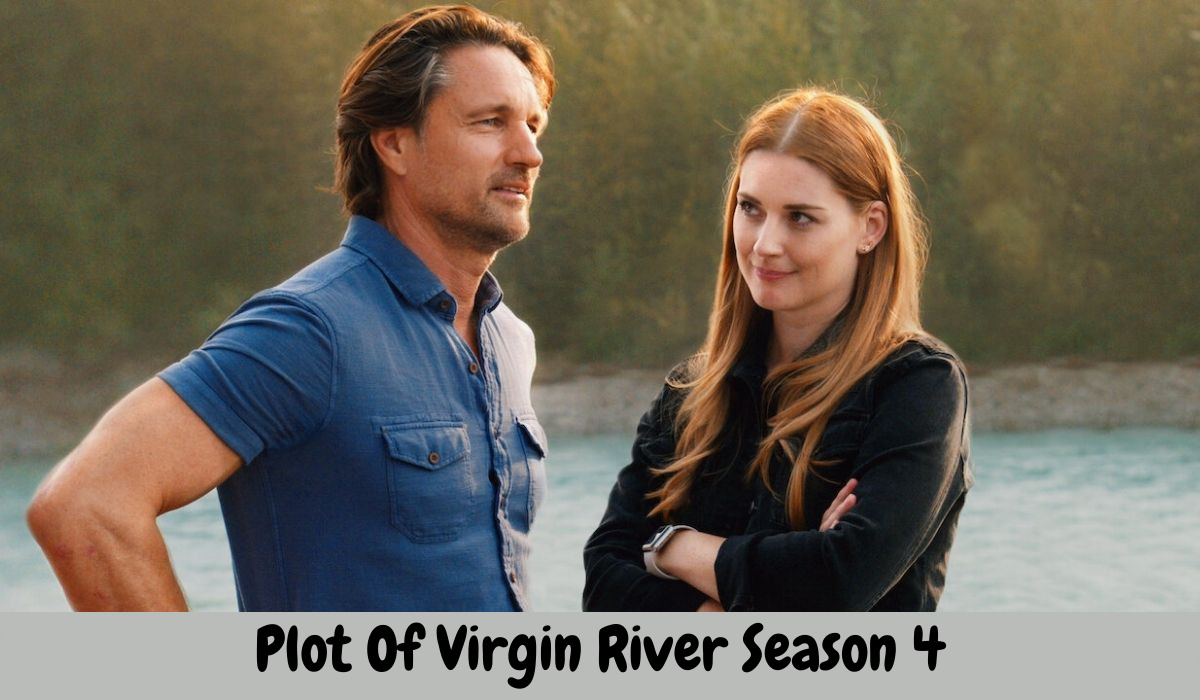 Jack got on one knee proposing to Mel. But, all of that gets interrupted as Mel turns out to be pregnant. And the interesting part is that this baby might not be Jack's. There is a pretty good chance that Mel is pregnant with the baby of her dead husband, Mark. This is will for sure be a test for both Jack and Mel.
Jack's custody of the twins will also be an important matter in Virgin River season 4. As all jack wants is equal custody of the twins. But, Charmaine's husband Todd has something else planned. However, we think Jack will find a way to spend time with his kids.
On the other hand, there is Hope and Doc. Hope will be in the hospital right where we left her. Will she survive? Yes! But will things be the same for her? No! Talking about Hope and her journey to recovery, Sue Tenney, the showrunner for the series said:
"We do move ahead. To us, it's the recovery and what she's dealing with – a traumatic brain injury. In a hospital and going through recovery, that's not really where our show lives. But we're very committed to what the truth of something is."
Hope and Doc will probably renew their vows after Hope's recovery. In fact, Tenney shared that there are going to be 2 episodes dedicated to the couple's beautiful vow renewal ceremony.
Moreover, Brady's storyline will be picked up further in the new season. How will he manage things with Calvin? And will Brie and Brady last?
Overall, season 4 is going to be pretty exciting and it follows the storyline of the main characters.
Virgin River Season 4 Trailer
Until now, no trailer for Virgin River season 4 has been released. Although it makes sense since no official release date has been announced yet. But, don't worry as the trailer will be releasing this year for sure and probably a month before season 4 premieres on Netflix. The trailer will probably show glimpses of Doc and Hope as she recovers. It will also show Mel pregnant and Jack being there for her.
To wrap it, Virgin River Season 4 will be released soon. So rewatch all the previous three seasons to refresh your memory.
Gentleman Jack Season 2 Release Date, Episodes, Cast and Plot