After a year the show concluded its run fans have already started questioning about On My Block Season 5. So, is it possible for Netflix to announce one more season? Well you'll read about it later in the article! According to some reports a spin off series related to the same town has also been under production. Which means that if not a 5th season we'll definitely be getting On My Block content in some way or the other.
On My Block Season 5 Release Date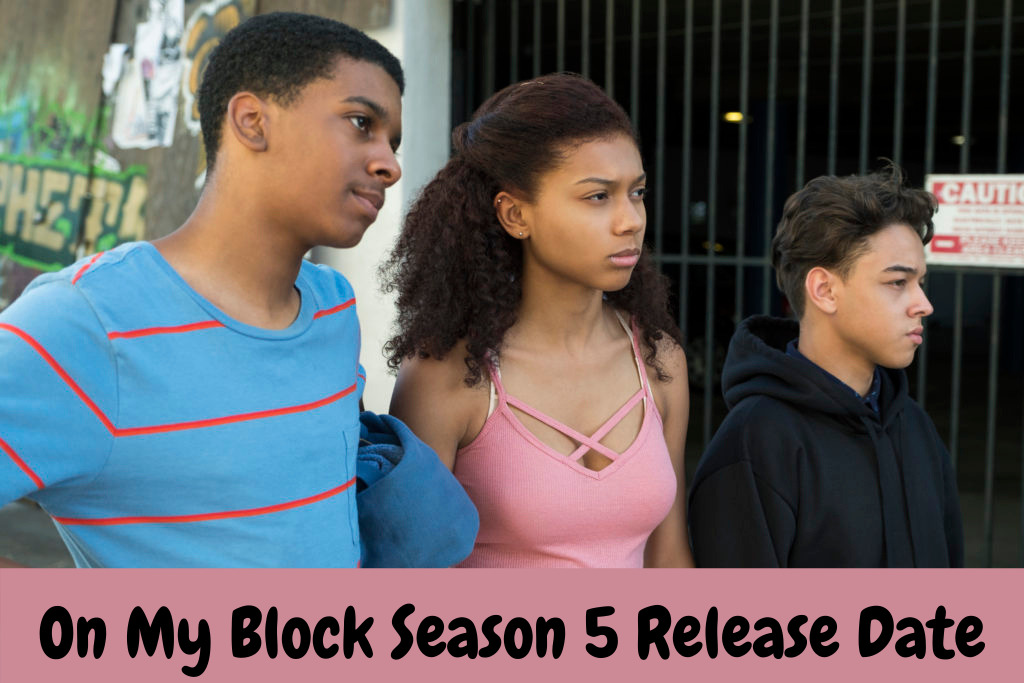 When the 4th season of On My Block aired in 2021 Netflix made it clear that it was the last season to ever come. The show was not canceled but it simply ended its run because the story of the characters came to an end. So, this means that we don't have an official release date for On My Block Season 5. The main cast and crew took it to social media to show how thankful they were to viewers for giving the show the immense love and support.
However, fans are still expecting the renewal news because it is one of the most successful Netflix shows ever made. But there are very less chances of this happening as it rarely happens for Netflix to go back on its decisions. Other than this the great news is that Netflix did announce a spin off of the show. So, it turns out they are aware of the popularity of the show!
Orange is The New Black Season 8 Potential Release Date, Plot and Cast
Before we start talking about the spin off of On My Block let's first discuss the potential reasons behind its cancellation. It was reported that the cast was getting paid a very high amount which would have gone even higher if the show was continued with the 5th season! Moreover to avoid costly productions the streaming site usually keeps shows short to 4 seasons. On My Block also had to suffer from the same fate.
The spin off will be titled 'Freeridge'. So, there are more stories left in the neighborhood to get explored! But who will return for the spin off? For now all that we know is that Lauren Iungerich, Eddie Gonzalez, and Jeremy Haft are going to come back as the creators. We are still running low on the updates of 'Freeridge' but it will surely go in detail of the other character arcs which unfortunately did not get enough development in the earlier seasons. It will be interesting to find out how the writers continue with the main plot despite the 4th season being the last one.
Cast
The cast also made it quite clear that it was a 'final goodbye'. Which makes it clear that they are never going to feature in the spin off series. Moreover it will also revolve around a different issue so a completely new cast will be decided for it. So, this rules out the chances of seeing Sierra Capri, Diego Tinoco, Jason Genao, Brett Gray, Jessica Marie Garcia, and Julio Macias together in the famous streets of On My Block together once again.
Other than this Netflix has not revealed the cast lineup for Freeridge either. The streaming site has been quite lowkey about the this project so there is barely anything which we know for sure. But yes one thing is for sure that expecting the same cast to return in the upcoming series is going to break our hearts. But who knows a few of these characters might return in certain flashback scenes. Well that will be a good way to attract an audience!
On My Block Season 5 Plot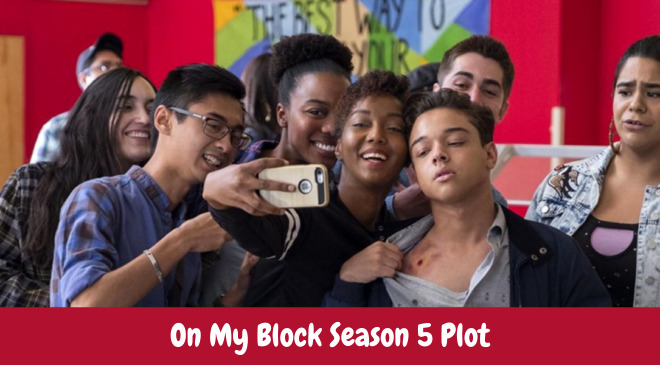 As mentioned before, the 4th season of On My Block did not sit right with the fans. It seemed rushed and was overall not a good one! So, does that mean Netflix will revise its decision and announce On My Block Season 5? Well no this will never be the case. Even if the finale was not in accordance with the hopes of fans they will never announce the 5th season of On My Block. But yes you can keep high expectations from the spin off series 'Freeridge'.
The spin off show will revolve around a new group of friends. This time they'll deal with a curse which has taken over the neighborhood. We don't know how they'll do this because the plot details are still very bleak. But hopefully in the future we'll get to know more about it.
Trailer
There is no official trailer. Mainly because it will never come. But other than this we have no footage from the spin off series 'Freeridge' either. No one can predict when we are going to start getting teasers but hopefully it will be soon! If the spin off series goes into production in 2022 expect the trailers to release somewhere in 2023. For more updates stay tuned! 
Virgin River Season 4 Release Date, Trailer and Cast Expectations