See, season 3 is finally happening, folks! Yes, you heard that right, the blockbuster series starring Jason Mamoa, See, is coming back for a 3rd season.
Nowadays, the battle between the streaming platforms is indeed cutthroat as more and more shows are getting cancelled these days. However, Apple surely knows how to keep its viewers hooked.
By using its trump card, the streamers announced the return of its initial yet original star power pack, See with the Aquaman himself and been created by the creator of Peaky Blinder, Steven Knight.
But the real question we know right now is how soon can we see Jason Momoa and his Alkenny tribe again? So, the fearless warrior Baba Voss is set to get a new challenge in season 3. And who will be returning for this season? To find the answers you seek, you don't need to go into the future to find out; we've done all the hard work for you. So, just sit back and relax while you go through all the info that we have gathered for you!
See Season 3 Premiere Date: When Can We Get? 
Season 3 was renewed by Apple ahead of the premiere of season 2 back in June 2021, so we've known it was coming for quite a while.
You all know that See Season 1 came out on November 19, 2019. Almost immediately after this, the show was renewed for a second season; however, that was when the unannounced COVID-19 pandemic struck, making some of our work impossible.
Filming for the second season ended on March 18, 2021, followed by its release on August 21, 2021, with its last episode premiering on October 15, 2021. Now what?
The renewal announcement for See Season 3 came from Apple TV+ itself in June 2021. And guess what? In addition to announcing the renewal, it was also revealed that the shooting for the third season had already started in May.
So, on the basis of all these math and calculations, we can safely say now that we can get See season 3 somewhere in the fall of 2022. So, folks, embrace yourself for all the action that is going to hit us soon.
Gentleman Jack Season 2 Release Date, Episodes, Cast and Plot
See Season 3 Plot: How will it play out?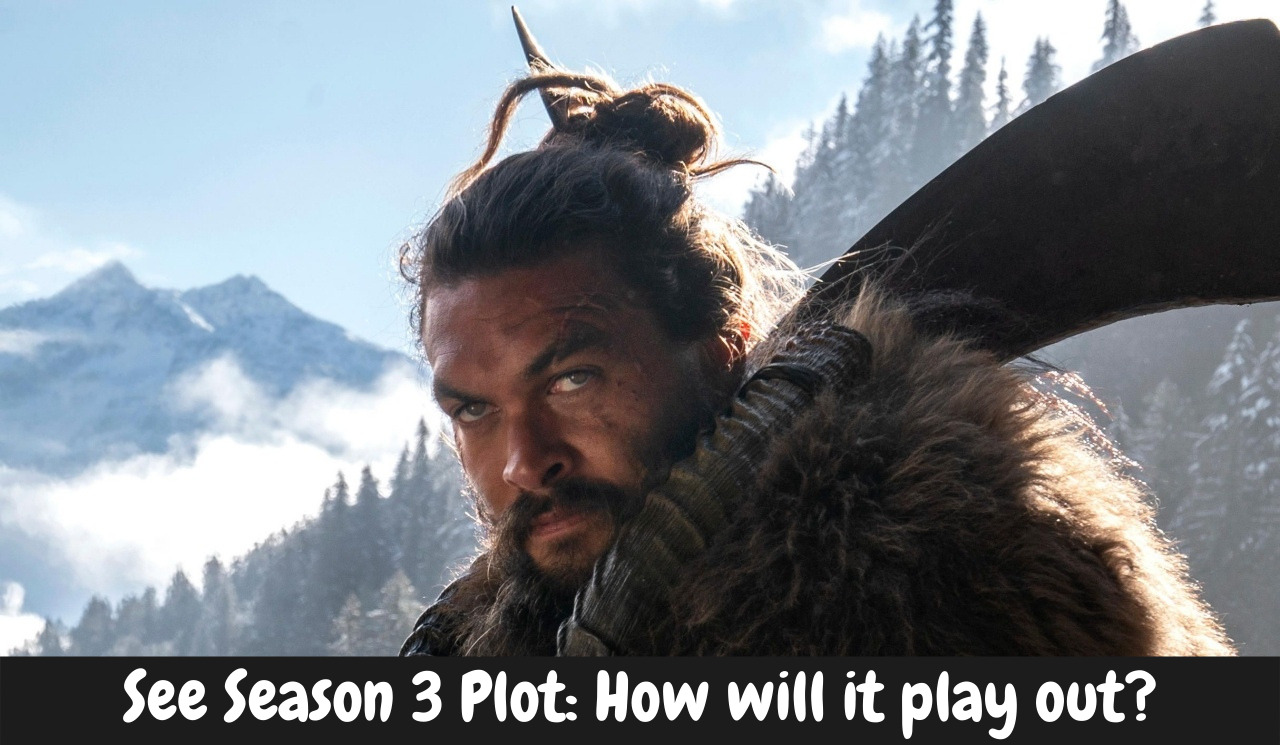 It's no secret that Season 2 of the dystopian show introduced us to the beastly Edo Voss, played by Dave Bautista. Edo is a brother of Momoa's character, Baba Voss, and his goal is to ruin Baba's life in every way imaginable.
Several major developments took place during season 2's finale, and the fates of various characters were left uncertain. In the first instance, Baba Voss' daughter Haniwa was shot with arrows from a distance, and while she survived, many others from the Alkenny tribe did not. The fallout of this tragedy will undoubtedly play a major role in season 3.
We all awaited Edo's face-to-face confrontation with Baba Voss after the attack on the fortress ended in failure. Although Baba is reluctant to kill Edo, when Edo lunges at him, he is forced to plunge a sword into Edo's gut. Does that mean Edo's tyranny is over? It seems likely, but anything is possible in the world of sci-fi. So, we can't say for sure that we'll be seeing Edo in season 3 or not.
Although Pennsa appears to be relatively peaceful at the end of season 2, we know by now that the calm before the storm does not last long in See, and season 3 will undoubtedly bring even more violence and fighting for Baba Voss and his tribe.
Let's not forget about the tantalizing thread of Queen Kane's pregnancy. The season ends with Paris (Alfre Woodard) visiting Kane, but she ends up with her throat slit. In Season 3, Kane is sure to explore the aftermath of this huge death, as well as the ramifications of her deadly promise. So, embrace yourself, folks! It's going to get even rougher and deadlier in See this season, yikes😱!
See Season 3 Cast: Who's Coming Back?
Well, even though nothing is final yet, we can say for sure that Jason Momoa will reprise his role as Baba Voss. Some other casts that we know are coming back include: 
As Queen Kane, Sylvia Hoeks

Hera Hilmar plays Maghra Kane

Nesta Cooper plays Haniwa

Eden Epstein in the role of Wren

Archie Madekwe in the role of Kofun
Trailer: Is One Available?
Unfortunately, no trailer for See season 3 is out yet. But as we know that the filming is almost over. So, we can expect to get one soon.
So, hold your horses, folks, and keep on following our blog for more updates regarding your favourite shows. Because, after all, we are here to update you 😉.
Ratched Season 2 on Netlflix Release Date, Cast and Trailer Latest Updates