Grown Ups 3 is back in the spotlight after one of the actors has tweeted in favor of a threequel! Well this means that we finally might be getting the third part after so many years. But will Adam Sandler be involved in the making of the movie? Well to find out, continue reading the article!
The franchise garnered a lot of attention in a very short span due to the amazing cast full of comedians like Chris Rock, Adam Sandler, David Spade, Nick Swardson, and of course Rob Schneider. And if a third part is to come then of course without them being a part of it the project won't just be complete.
Grown Ups 3 Release Date
There is no official release date for Grown Ups 3 yet. Mainly because the threequel was never greenlit officially. But Scharpling tweeted in 2020 that he had once written a script for a potential third part of Grown Ups' 3rd part. He even gave the fans a link to read it through. However as the official creators of the movie did not confirm the script we can't say for sure whether the script will ever turn into reality.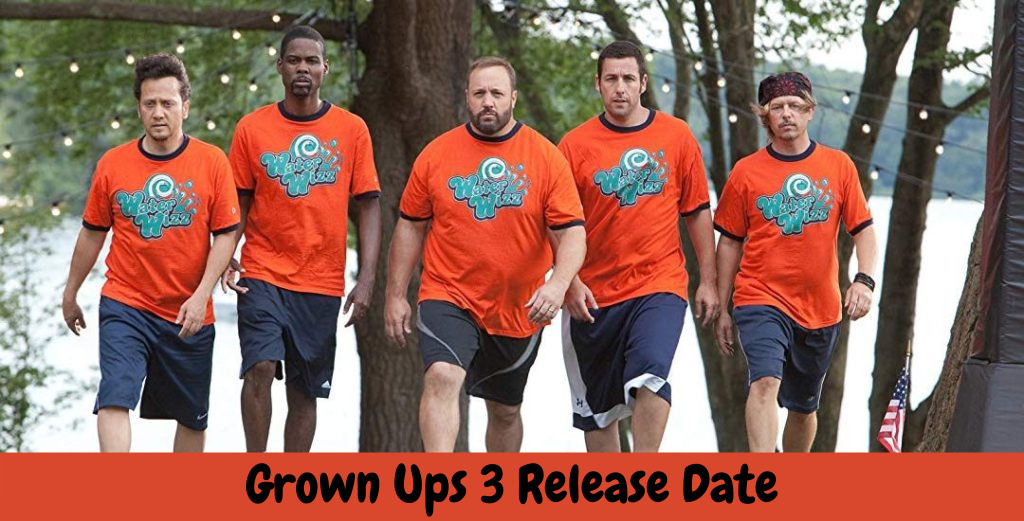 Adam Sandler also teased about the movie in an interview. So, who knows we might be getting a third part even after more than 8 years. The chances of the movie happening are low but don't lose hope!
Cast
Although there is no confirmed cast lineup for Grown Ups 3 but you can expect the following to star in the third part:
Kevin James as Eric Lamonsoff

Chris Rock as Kurt McKenzie

David Spade as Marcus Higgins

Loot Schneider as Rob Hilliard

Salma Hayek as Roxanne Chase-Feder

Maria Bello as Sally Lamonsoff

Maya Rudolph as Deanne McKenzie
The casting also depends on whether these aforementioned actors are willing to return or not. If they have a busy filming schedule then of course they won't be able to star in the threequel. Moreover, depending on the storyline we can also get additions of new cast members. But for now there is no update on who will be joining the cast of the third installment. Hopefully we'll get to know about these details once the movie gets confirmed once and for all.
Grown Ups 3 Plot
Even though there is no official plot synopsis for Grown Ups 3 you can expect the storyline to be similar to the previous two parts which means that the five friends will yet again meet and their reunion will lead to interesting adventures which will most likely make the core of the story.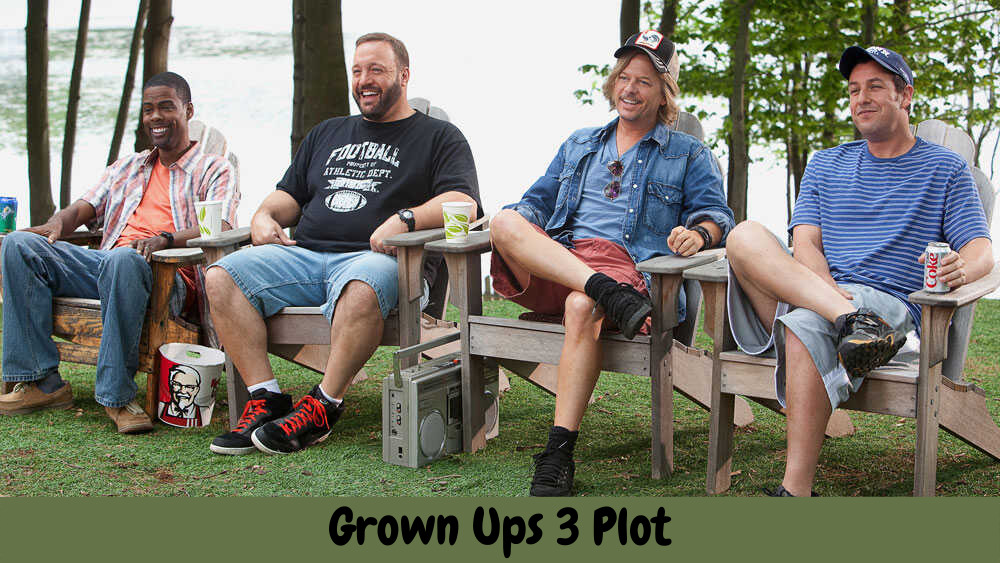 Tom Sharcpling gave us an idea of how the third movie could proceed. But bear in mind that this script was only to celebrate the first two movies and their legacy and in no way was he fueling the rumors for Grown Ups' 3rd part.
His side of the story began at Rob's funeral. However it later gets revealed that it was all part of the filming for Grown Ups. in case you want to read the whole script make sure to head over to the official Twitter account of Tom.
Trailer
There is no official trailer or any sort of footage for Grown Ups 3 because the movie is yet to get greenlit. Hence it is better to not keep any hopes from the franchise. In case you still haven't watched the earlier two parts consider this as a sign to stream it right now! For more updates regarding the third part of Grown Ups stay tuned.
To conclude we would like to say that even after strong support from fans projects like these do not happen at all. And there are a number of factors behind it. But that is a topic for another day!