Heartstopper is the latest upcoming Netflix TV Show which is going to be released very soon. Not only the story focuses on sensitive topics but it has also offered representation. Well the show has the two most wanted ingredients. Now the question arises will the story be able to attract enough reviews needed for its survival? Well, continue reading to find out! 
Heartstopper Release Date
The first season of Heartstopper will be released on 22nd April 2022! It has been anticipated for quite a long time now. The fans were delighted to find out about the confirmed release date of the show.
Tower of God Season 2 Anime Release Date: Is it Renewed or Canceled?
Heartstopper Cast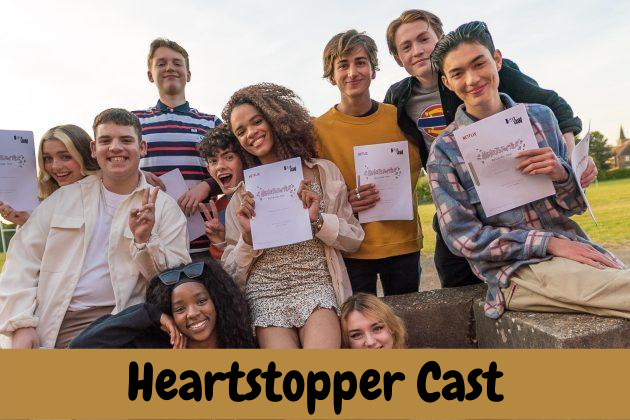 The official lineup for the cast of Heartstopper is as followed:
Nick by Kit Connor

Charlie by Joe Locke

Tao by William Gao

Elle by Yasmin Finney

Tara by Corinna Brown

Darcy by Kizzy Edgell

Ben by Sebastian Croft

Harry by Cormac Hyde-Corrin

Isaac by Tobie Donovan

Imogen by Rhea Norwood

Tori by Jenny Walser

Mr. Ajayi by Fisayo Akinade

Coach Singh by Chetna Pandya

Mr. Lange by Alan Turkington
Well you can also expect a new band of characters because it depends on the story development. Hopefully we'll get to know about the new additions soon!
Plot
The show received a lot of hype even before it went into production. This is specifically because of the themes the show has touched upon! The upcoming show has teens belonging to the LGBTQ community. Not only will the show give representation but it will also be based on the lives of young teenagers. Many couldn't stop comparing it to Young Royals. But will the caliber of both shows match? Well we'll find that out once the show premieres soon in April!
It is based on the novels of Alice Oseman and revolves around the story of two boys; Nick Nelson and Charlie Spring. How they meet is a typical story! Well the first time they get to talk is because they are made to sit together in a class. This is from where everything begins.
Like in every gay relationship; one is open about their relationship and the other is not. Same is the case with our upcoming couple! Charlie is a confident young man who does not shy away from anything and is open about his identity. But Nick believes himself to be not in Charlie's league due to which he never asks him out because according to them there's no way that Charlie would like him back.
For All Mankind Season 3 Release Date Expectations, Plot and more!
The show will also talk about mental health issues and the struggles which come along with one's journey of self acceptance. We feel like Netflix has one more hit on its hands!
Heartstopper Trailer
You can now stream the official trailer for Heartstopper on YouTube! Netflix has found its new genre of coming of age romantic shows and we are here for it. The trailer seemed quite promising especially the young leads seemed to put on quite a show! In fact if the first season is a hit you can also expect more seasons to come. After all, Netflix does not shy away from renewing shows.
As the information will keep rolling in we'll add to this site. So, stay tuned!