The Outlaws Season 2 is currently the most demanded series on Amazon Prime as fans can't wait to watch it! Combining crime, drama and comedy, The Outlaws has become a fan favorite series in just one day! The first season aired on Amazon Prime on April 1,2022 and fans are already demanding for a second one! So will fans get a second season? Is The Outlaws renewed for a second season? Will we see our favorite seven criminals come together again and embark on more adventures? Keep on reading to find out the latest information about Amazon Prime's most popular series – The Outlaws Season 2.
The Outlaws Season 2 Release Date on Amazon Prime
The Outlaws aired in the UK in October 2021. It premiered globally on Amazon Prime on April 1,2022. The season consisted of six episodes all of which aired at the same time.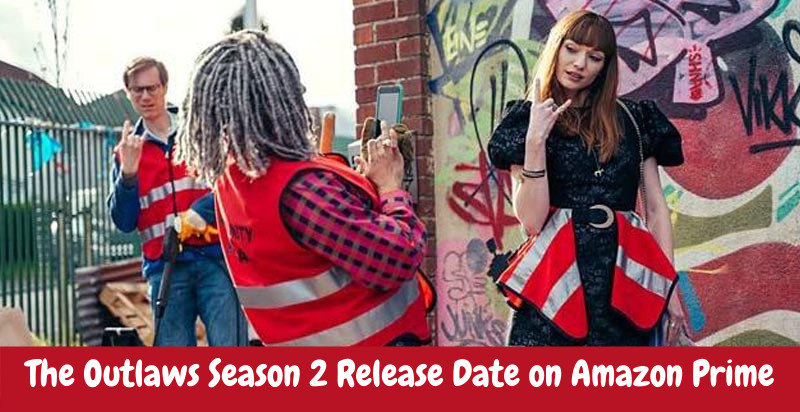 Fortunately for fans, The Outlaws Season 2 was greenlit for production even before the first season aired! It was officially renewed in January 2021! Thus, season 2 started production immediately after filming for the first season was complete. However, production was limited to the studio as the cast and crew couldn't travel because of the pandemic.
Season 2 of the Outlaws is currently in the work. The official The Outlaws Season 2 release date isn't available as of yet. However, we are expecting it to come out by the end of 2022.
Cast of the Outlaws Season 2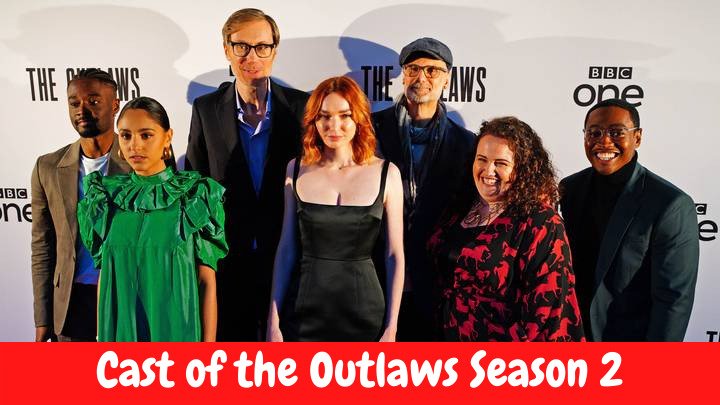 The cast for The Outlaws Season 2 will consist of all the main stars of Season 1. Here is a list of them all.
Darren Boyd as John Halloran

Rhianne Barreto as Rani Rekowski

Gamba Cole as Ben

Clare Perkins as Myrna Okeke

Eleanor Tomlinson as Lady Gabriella Penrose-Howe 

Stephen Merchant as Gregory Dillard

Jessica Gunning as Diane Pemberley

Charles Babalola as Malaki

Tom Hanson as Spencer

Nina Wadia as Shanthi Rekowski

Aiyana Goodfellow as Esme

 Gyuri Sarossy as Jerzy Rekowski

Claes Bang as The Dean

James Nelson-Joyce as Spider

Grace Calder as DS Lucy Haines
Two new characters will also make an appearance in Season 2. This includes Julia Davis as Rita and Elizabeth Dulau as Lesley.
The Outlaws Season 2- Is there a trailer?
As Season 2 is still under production phase. Thus, the Outlaws Season 2 trailer for it is not available as of yet. 
Fans may have to wait until fall 2022 to finally get their first looks on the second season. However, nothing is set in stone and we may get a trailer sooner than expected or maybe even later! 
Episode List for The Outlaws Season 2
Since the first season had six one hour long episodes, we expect The Outlaws Season 2 to follow the same pattern. We don't have any official word on the episode list for The Outlaws Season 2 till now.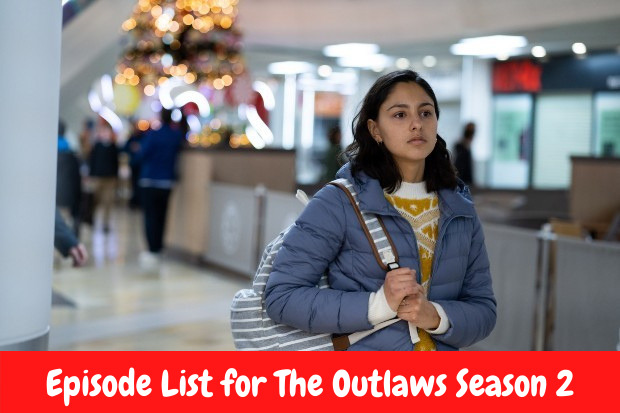 The episodes will pick the story up from where Season 1 ended. Rani and Ben may become friends again after resolving their issues in season 2. Additionally, Esme may finally have to face the consequences of her actions.
Moreover, season 2 will also deal with Myrna's role in the crew. She managed to make her way back in the first season's finale. However, she is involved in a police vehicle hijacking and this may create some new problems for her in the second season.
For All Mankind Season 3 Release Date Expectations, Plot and more!
Gabby's story will also be a major part of the second season's storyline. Her marriage to nerdy Greg hangs in the balance. The two may even end up separating in season 2. Additionally, we will also find out more about her music festival. Will she finally be able to conduct it? Or will all her hard work and plans go to waste?
All in all, Season 2 of the Outlaws is expected to be just as juicy, thrilling and funny as the first season. The official synopsis for the series reads,
"As a direct sequel to the first series, the Outlaws still have time to serve their sentences – but now they must deal with the fallout from their shares."