For all those wondering, we have great news! Jumanji 4 has been confirmed.
After 3 successful predecessors, Jumanji, Jumanji: Welcome to the Jungle and Jumanji: The Next Level, viewers are looking forward to a fourth part to blow their minds away and take them to a whole other world.
But, looking at how the third part was released just 2 years after the second part, fans have been wondering why Jumanji 4 hasn't been released yet. And why is it taking so long for the fourth part to be released? Here and there they have also doubted if Jumanji 4 will even happen. So, we are here to move all your doubts away and answer all your questions. All you have to do is keep on reading to find the latest updates.
Jumanji 4 Release Date
An official release date for Jumanji 4 still has to be announced. Although it will probably be released in December 2024.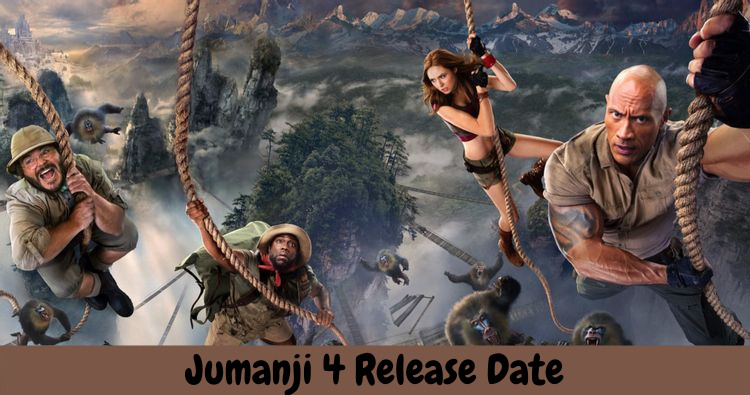 We have come up with this date as filming still has to begin. And it shall begin only after filming on Red One is completed. As the director of Jumanji, Jake Kasdan is currently busy on this project along with Dwayne Johnson. Hiram Garcia shared a bit about when filming can be expected for Jumanji 4 by saying:
"It's going to happen after Red One, but that timing actually works out well with all of the actors scheduled anyway. As you can imagine, Kevin is super busy doing a million things, just like [Dwayne Johnson] is. All of the actors are super busy. So the timing is going to work out great, but we have a really great pitch for the movie we're about to bring into the studio, probably going to get a script written soon."
Now that the filming status is out of the way, you might be wondering if a name for the fourth part is decided. Well, an official name hasn't been shared but we think it might be Jumanji: The Final Level. But who knows? The writers might come up with an even better title.
The Outlaws Release Date, Cast, Trailer, and Episodes (Season 2 on Amazon Prime)
Jumanji 4 Cast
Most of the major cast of the franchise will be coming back. After all, what is a Jumanji movie without Dwayne Johnson. So, for the fourth part of the series, here is a list of everyone we think will be a part of the official cast list.
Ruby Roundhouse played by Karen Gillan

Franklin "Mouse" Finbar played by Kevin Hart

Professor Sheldon "Shelly" Oberon played by Jack Black

Bethany played by Madison Iseman

Spencer played by Alex Wolff

Martha played by Morgan Turner

Fridge played by Ser'Darius Blain

Alex Vreeke played by Colin Hanks

Eddie played by Danny DeVito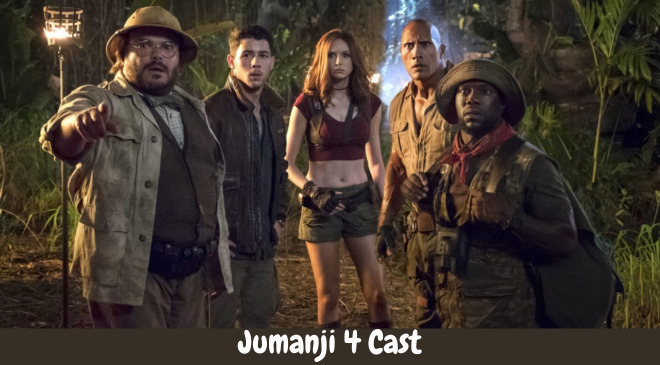 In addition to these, Nick Jonas might return to reprise his role as Jefferson 'Seaplane' McDonough. Awkwafina might also return to play as Ming Fleetfoot. Moreover, after looking at Bebe Neuwirth as Nora Shepherd in Jumanji: The Next Level, we think she will probably be a part of the fourth part as well.
Jumanji 4 Trailer
A Jumanji 4 trailer won't be releasing any time soon. This is because the fourth instalment is still in its initial phase of production. And there is still plenty of time until filming begins as most of the cast members are busy with other projects. However, we would advise fans not to be disappointed as Jumanji 4 will for sure happen and the hit trailer will release probably a month before the actual sequel premieres. Moreover, we are sure that the producers as well as everyone on the team of Jumanji 4 will ensure that this is the best movie of the franchise till date.
Real Housewives of Dubai Release Date, Cast, Trailer and Rumors