Hunters season 2 has been officially renewed! Now, we know it's been 2 years since viewers got to see season 1. But with the pandemic happening at that time, the delay is inevitable.
The first season of the period drama full of action-packed scenes premiered in February 2020. And it wasn't until August 2021 that Hunters season 2 got green-lit by Amazon Prime. While making this announcement, David Weil said:
"I am beyond grateful to (Jennifer Salke, Head of Amazon Studios) and the Amazon family for their continued extraordinary support of Hunters."
Now, it's been a while since the news of renewal and fans are getting impatient. After all, when will the much-awaited season 2 release? And what will it be about? So, if you have all these questions and many more continue reading.
Hunters Season 2 Release Date
No official release date for Hunters season 2 has been announced as of yet. But don't worry, as filming for the series has begun. In fact, the US part of the shoot has already been completed.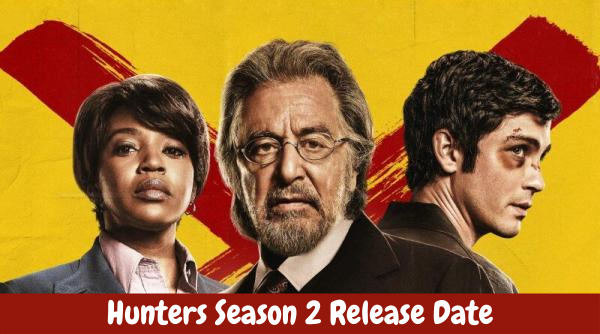 David Weil spoke about the filming progress saying:
"I'm gonna get in trouble for saying this, but we've completed our US leg of filming and we will be shooting in Europe in the coming days."
So, looking at this progress, we think that Hunters season 2 will be releasing next year in 2023 probably around the same time as season 1 i.e. in February. Also, this exciting new season will be released with its 10 episodes on Amazon Prime.
Love, Death and Robots Season 3 Release Date, Episodes, Trailer
Hunters Season 2 Synopsis
The season 1 finale was full of jaw-dropping moments and unexpected twists. We expect the same from season 2.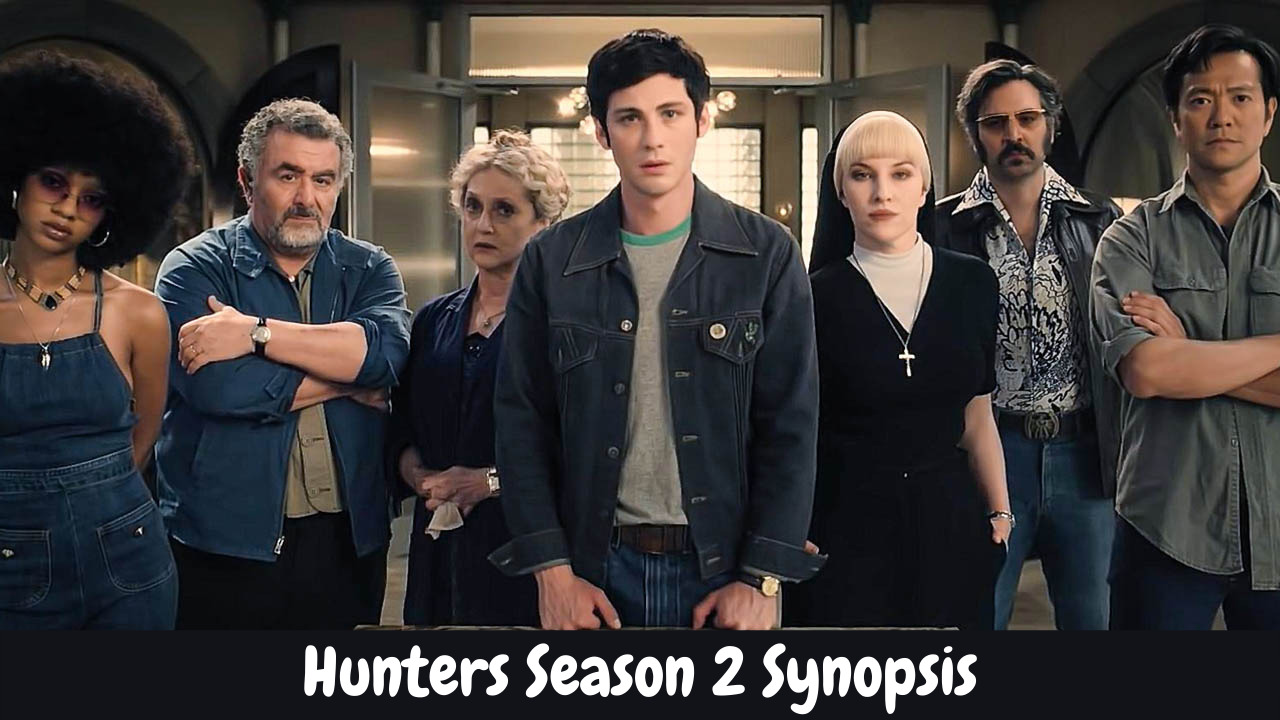 While an official synopsis still has to be announced, we think it will revolve around Jonah's Hunters and Millie's task force differences. It will also show Adolf Hitler in the days he was causing chaos in the world. David Weil has spoken about Adolf Hitler and his role in season 2. He said:
"I think the introduction of perhaps the most villainous character in history deserves a fitting season that pursues that character. My hope for season two is that there's a great deal of thrills and terror, emotion, heart, catharsis, peril, and to deliver a season that is even bigger, that really builds on season 1 and pays off for our audience in a big way."
Furthermore, there are chances that the Hunters will travel to Europe this time. Here they will be on a mission of hunting Nazi lieutenants. Also, by traveling to Europe, the team will also get to explore their ancestral heritage.
And the best part is that season 2 won't be the end of the series as there are so many stories the writers want to share with viewers. In fact, Weil has already come up with stories for a total of 5 seasons. These stories comprise of past incidents as well as those happening recently. Creator as well as writer of the series, David Weil, spoke at a Press conference and said that he won't mind making more and more of the series as long as Amazon allows him to do so. When he was questioned if the show will ever have its take on modern times, his exact words were:
"Yeah, if Amazon will give us that ability in the future, it'd be a very interesting thing to do."
Hunters Season 2 Cast
The cast members that will be returning from season 1 for the second installment are listed below.
Logan Lerman as Jonah Heidelbaum

Lena Olin as The Colonel

Jerrika Hinton as Millie Morris

Saul Rubinek as Murray Markowitz

Carol Kane as Mindy Markowitz

Josh Radnor as Lonny Flash

Greg Austin as Travis Leich

Tiffany Boone as Roxy Jones

Louis Ozawa as Joe Mizushima

Kate Mulvany as Sister Harriet

Dylan Baker as Biff Simpson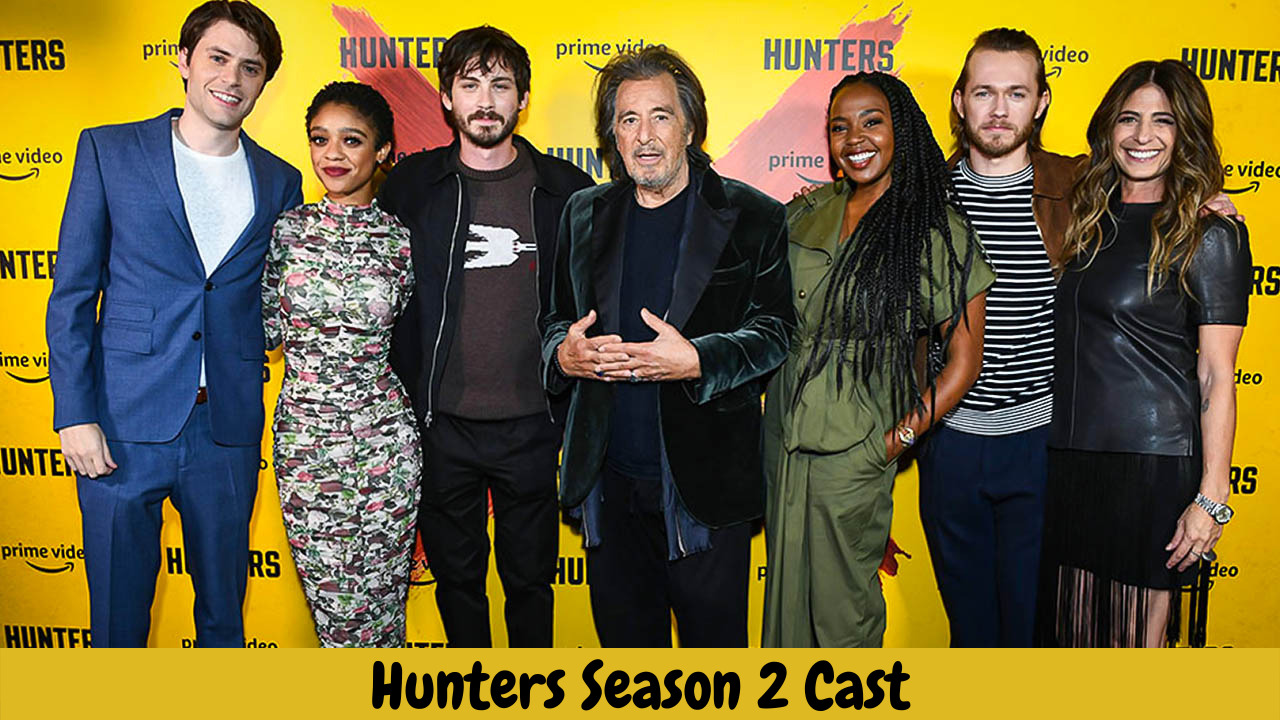 Besides these, after the season 1 finale, viewers will get to see Al Pacino as Meyer Offerman only in flashbacks. In addition to this, Jennifer Jason Leigh as Nazi Hunters Chava Apfelbaum will also be joining the cast for an eventful Hunters season 2. Tommy Martinez and Emily Rudd will also be joining the official cast list. However, their roles aren't confirmed yet. And finally, Udo Kier will be playing the role of Adolf Hitler.
Hunters Season 2 Trailer
There is no trailer for Hunters season 2. And we would advise fans not to expect one anytime soon. This is because an official release date for the new season on Amazon Prime still has to be announced. And the trailer for it will release only a month before the actual season airs.
It doesn't look like Hunters Season 2 will be premiering this year. So go and check out other amazing shows Amazon Prime is currently airing as you might just find a new favorite.
Shetland Season 7 Release Date, Episodes, Spoilers, Cast and Trailer