The In Between is the type of film I love to watch because its story is a bit different from other movies. The diverse and exciting storyline attracted the audience a lot. It's an American supernatural drama written by Marc Klien and directed by Arie Posin that premiered on Paramount and Netflix. The movie is about a girl Tessa, an orphan who lives apart from her adoptive parents. She doesn't trust people easily and doesn't believe she deserves a love story. As a photographer, she sees the world through the lens of her camera. She got attracted to a polite boy and can speak three different languages. They were madly in love when a car accident took Skylar's life away while Tessa survived. Soon she starts to believe that Skylar is trying to contact her from another world.
There was only one part of it. The movie has mix reviews and a score of 5.6/10 with a rating of 56%. If you're a person who loves supernatural stories, this movie is best for you to watch. The film is full of emotions and is among those movies you can watch over and over again.
The In Between Release Date
The movie trailer came out on YouTube on January 13, 2022, which was so exciting, and people were eagerly waiting for the release of the movie at paramount on February 11, 2022. There were 17 other movies releasing on the same date, including Blacklight and Marry me. However, the movie is going to have an international premiere on Netflix on April 8, 2022.
The In Between Filming News
Filming of The In Between took place in beautiful locations, mainly in Georgia and California. Filming was complete in three years. The filming was done in a small town in Georgia. Due to bad weather and the pandemic, filming on Tybee island was challenging. Additionally, the filming of some scenes took place in an undisclosed location along the river. Arie Posin posted a photo on Instagram in which he mentioned all the hardships and struggles the team went through while filming it.
The In Between Cast
Arie Posin directs the movie, Marc Klien is the screenwriter, and actors include Joey King as Tessa, Kyle Allen as Skylar, Kim Dickens as Vickie, John Ortiz as Mel, Celeste O'Connor as Shannon, Donna Biscoe as Doris, April Parker Jones as Jasmine, Leander Suleiman as Dr. Rita Sarkisian, Jeffrey Vincent Parise as Julian, Diany Rodriguez as Ms. Duffy, Curt Cloninger as Sherman, Dark Rodger as Judd, Nicholas Stargel as Cortez, Brooke Jaye Taylor as Leigh, Jadon Cal as Billy, Becki Hayes as Monitor, Millie Rose Evans as Nurse, Christian Adam as Nerdy Kid.
The In Between Plot
The story of the film is a heavenly romantic tale that focuses on a young teen lady, Tessa (Joey Lord), who, in the wake of skipping around in encouraged homes for the greater part of her life as a youngster, doesn't completely accept that she merits her romantic tale. Everything changes after she gets an opportunity to experience things with Skylar (Kyle Allen), a senior from a genuine heartfelt family. They both met for the very first time while watching a film in which two of them were alone in the theater. It was hard for Tessa to understand the film as it was in French and without subtitles. Skylar sat next to her and translated the whole film for her and at the end, they were holding hands.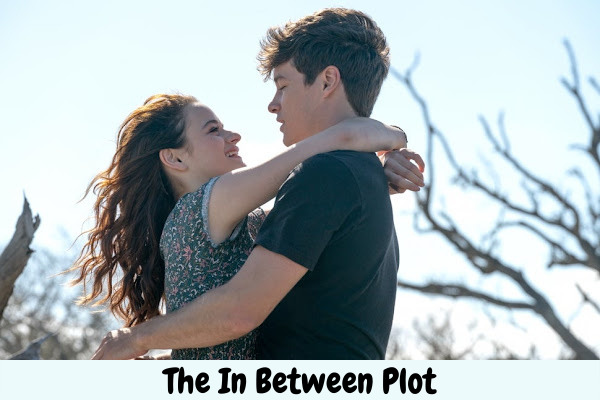 Unfortunately, a car collision ends Skylar's life, while Tessa survives. As Tessa looks for replies to the outcome of the mishap, she before long accepts Skylar is trying to reconnect with her from the grave. A song that both of them loved started playing on her phone during the class. Skylar appears in her dream, saying I'm still here.
Tessa, who has recently discovered that love never dies, tries to reach out to Skylar one final time to fulfill their romantic tale. The story ends where Tessa is on a hospital bed, and Skylar tells her that he loves her. The story ends with the partying words of, 'go give us a happy ending here.
The In Between Trailer Is One Available?
As the movie is already released in cinemas, we have a trailer, folks. You can watch the trailer below:
Well, this is all we know about the film that is going to release on Netflix soon. So, do let us know how you find it in the comments below!
Editor's pick on what to watch next:
Heartstopper Release Date Expectations, Trailer, Story Line
Virgin River Season 4 Release Date, Trailer and Cast Expectations
Heartland season 16 Release Date, Cast Expectations
Bridgerton' Season 2 trailer released with a teaser of Lord Anthony's Twisted Love Triangle
Euphoria Season 3: Release Date, Latest Spoilers, Cast, Trailer And Plot